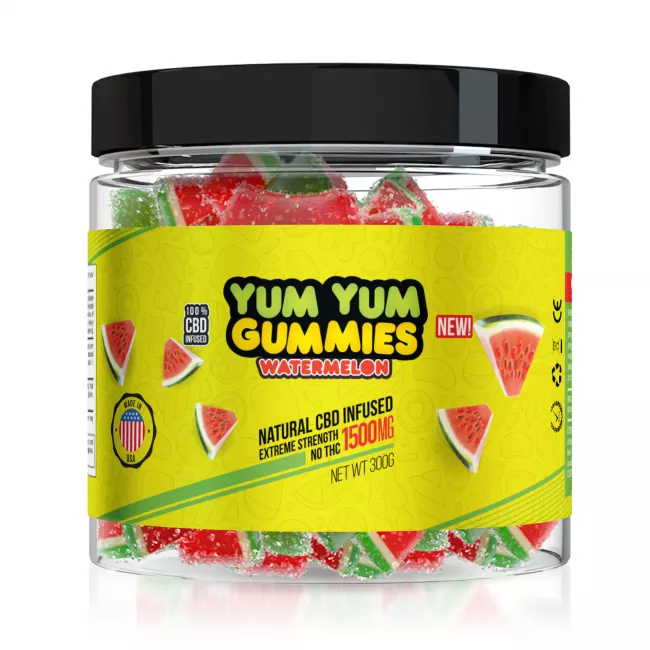 Yum Yum Gummies 1500mg - CBD Infused Watermelon Slices
Yum Yum Gummies 1500x CBD Infused Watermelon Slices use natural CBD hemp extract and deliver yummy CBD gummy taste. CBD Gummies are the #1 CBD choice for many people wanting to take CBD oil …
more
Other Variations
---
Customer Reviews
Shelly L. on June 5, 2019
Works great for my anxiety! Calms and relaxes me so that I can deal with my everyday tasks. I will definitely be ordering this product again soon!
Krista K. on June 1, 2019
These really work and they taste like sour patch watermelon! 10/10 recommend!
Nichelle C. on May 31, 2019
It has made a huge difference in my overall well being. When I feel stressed or can't sleep I take one of the gummies and I now have relief knowing I don't have to take pills or go without anything to help me.
Bobby Z. on May 26, 2019
I bought these for my tennis elbow it had been about a week. I can tell that they have been helping with the pain. Wish they was cheaper
Doffie B. on May 24, 2019
It has been great I would recommend it to others
Products You've Seen Recently