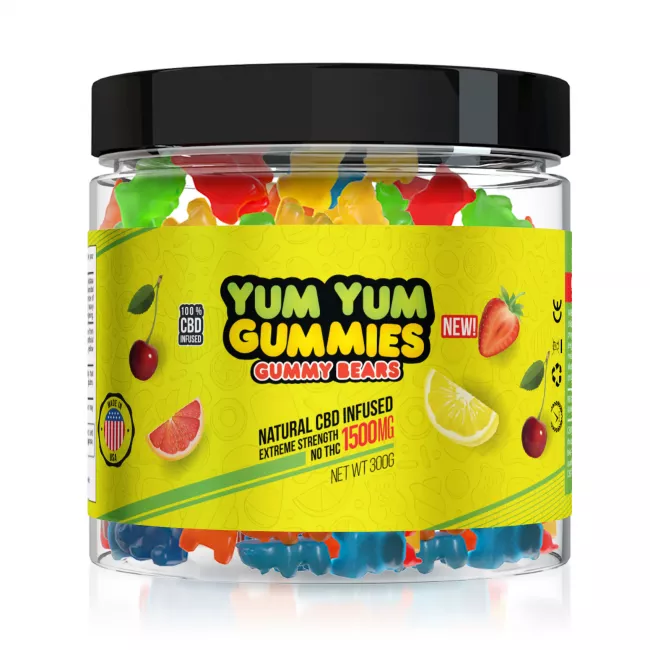 Yum Yum Gummies 1500mg - CBD Infused Gummy Bears
Yum Yum Gummies 1500x CBD Infused Gummy Bears use natural CBD hemp extract and deliver yummy CBD gummy taste. CBD Gummies are the #1 CBD choice for many people wanting to take CBD oil (cannabidiol). …
more
Other Variations
---
Customer Reviews
Deanna G. on June 17, 2019
I'm thrilled with both product and service. I wish there would be free shipping over a certain amount but prices for product is great!
Robert B. on June 16, 2019
Haven't taken it long enough to know how well it works. Ok so far
Joe C. on June 15, 2019
Neck and back pain much better. Eating and smoking less, which is a bonus!
Jordan G. on June 13, 2019
Not a bad product if your looking for a good nights rest this is your thing I was looking more for a body high but a great sleep aid
Jeannette D. on June 12, 2019
Good for aniexty. Have them everyday .
Products You've Seen Recently