Tropical Mix Gummies - Full Spectrum CBD - Diamond CBD - 1250mg
Product Info
The Tropical Mix CBD Full Spectrum Gummies contain a total of 1250MG of CBD Full Spectrum Gummies that have been grown on our non-GMO farms from pure, unadulterated hemp. Diamond CBD Full Spectrum Gummies contain pure, all-natural cannabidiol that has been carefully extracted from hemp grown in the United States to ensure your health.
The best part is, Diamond CBD Gummies with Full Spectrum are the ideal strength to help you perfect your daily routine. These sweet, delicious Gummies include 1250mg of Full Spectrum CBD for a potent wellness experience. With Diamond CBD Full Spectrum Gummies, guaranteed, you'll feel like a new you.
Diamond CBD Gummies with Full Spectrum are third-party tested for quality assurance and safety like all of our best CBD products. Each batch goes through a rigorous safety check to ensure there's no THC and no synthetics, leaving you to worry about nothing but being your best self. So pick up a jar of Diamond CBD Full Spectrum Gummies today. There's no better time to maintain your wellness than now.
Strength Per gummy
25mg/gummy
Total Full Spectrum CBD
1,250mg
Full Spectrum CBD Per gummy
25mg/gummy
Sugar, Tapioca Syrup, Corn Syrup, Water, Pectin, Citric Acid Natural Flavors, Fruit And Vegetable Extract (Color), and Hemp-Derived Full Spectrum CBD Extract.
Active Ingredients
Full Spectrum CBD Products are all-natural, hemp-derived cannabinoids made popular because they include all hemp compounds. These products are available in many forms, including oils, creams, and gummies. Most people enjoy Full Spectrum CBD Products for their ability to maintain wellness and relieve your body.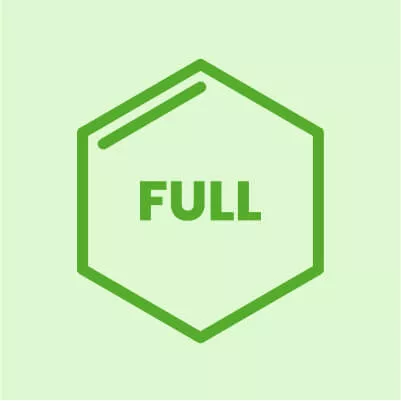 Frequently Asked Questions
Edibles and gummies: what are they?
Infused with all-natural cannabinoids derived from hemp, edibloes or gummies are delicious, fruity sweets. Yummy childhood snacks packed with the wellness you need in adulthood! Gummies may cause a buzz or a psychotropic high.
Are Diamond CBD products safe?
Absolutely. We only sell the best hand-selected, non-GMO, organically-grown hemp products. At our store, we prioritize the safety and quality of our products. All of our cannabinoids and supplements have been thoroughly tested by independent third-party labs to ensure they meet the highest standards for purity and potency. Our third-party partner labs test everything to ensure the utmost quality, safety, and purity.
To see all of our lab reports you can click here.
What other cannabinoids are found in full spectrum hemp?
Full-spectrum CBD includes a wide array of cannabinoids, including, but not limited to:THCA: A form of tetrahydrocannabinol when heated up or burned. CBDA: A form of CBD that is abundant in hemp plants. It converts into CBD when heated.CBN: When tetrahydrocannabinol degrades, it produces CBN. CBN works well in combination with CBD.CBG: Another potent cannabinoid with great potential.THCV: This is structurally similar to THC, though with different effects.
What is Full Spectrum CBD?
Full Spectrum CBD products contain only trace amounts of THC (0.3% or less). It contains all the cannabinoids including CBD and all the other cannabinoids.
Is Full Spectrum CBD legal?
Yes. Thanks to the 2018 version of the US Farm Bill, all CBD is now legal.
Recently Viewed