Extra Strength Oil & Cream 2 Pack Bundle
Product Info
This powerful pain-relieving bundle allows you to enjoy the benefits of MCT-infused 1500MG CBD oil and the powerful topical relief of Biotech's 1500MG topical cream. At 55% off the regular price, experience a $200+ value of high-quality CBD relief for only $109.99 with free shipping! 
Extra Strength Oil & Cream Bundle contains one (1) Diamond CBD Full Spectrum MCT Oil 1500MG and one (1) Jar of 1500MG Biotech Cream.
Diamond CBD Full Spectrum MCT Oil - 1500mg (30ml):
Full Spectrum Industrial Hemp Cannabidiol (CBD), MCT Oil, Fractionated Coconut Oil.
Biotech CBD Cream - 1500mg:
Industrial Hemp Cannabidiol (CBD), Menthol, Purified Water, Isopropyl Alcohol, Mineral Oil, Stearic Acid, Propylene Glycol, Aloe Vera Powder, Cetyl Alcohol, Etda, Glyceryl Stearate, Aloe Vera Gel, Triethanolamine, White Protepet, Dimethicone, Propyl Paraben, Methylparaben, Allantoin, Carbomer, Diazolidinyl Urea, Ladopropynyl Butylcarbamate, Camphor, Organic Ilex, Phenoxyethanol, Butylparaben, Ethylparaben, Isobutylparaben, Tea Tree Oil, Tocopherol Acetate (Vitamin E).
Active Ingredients
Full Spectrum CBD Products are all-natural, hemp-derived cannabinoids made popular because they include all hemp compounds. These products are available in many forms, including oils, creams, and gummies. Most people enjoy Full Spectrum CBD Products for their ability to maintain wellness and relieve your body.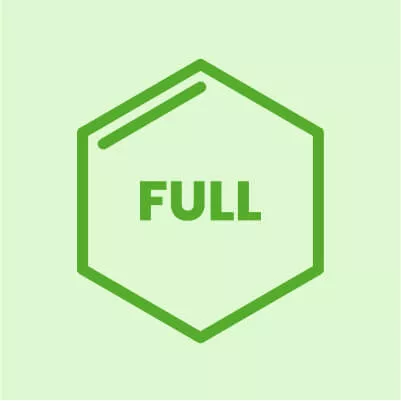 CBD Products are all-natural, hemp-derived cannabinoids made popular because of their wellness properties. These products are available in many forms, including creams, gummies, and capsules. Most people enjoy CBD Products for their ability to help maintain wellness.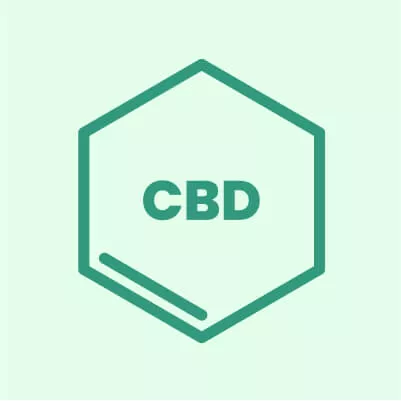 Frequently Asked Questions
Does CBD oil work?
Yes, CBD oil does work! CBD oil works in conjunction with the endocannabinoid system. Because CBD is a cannabinoid, it helps supplement the bodys natural cannabinoids, strengthening the endocannabinoid system. In other words, the endocannabinoid system is a vast system of cannabinoid receptors. Furthermore, the body itself produces its own natural cannabinoids. CBD oil or cannabidiol, in general, is known as a phytocannabinoid (plant-based cannabinoid) that can help to supplement the endocannabinoid system (ECS).
What is CBD oil?
CBD, also known as cannabidiol oil is one of many cannabinoids found in cannabis.Cannabis is the genus name for both marijuana and hemp, and the term itself is not necessarily interchangeable with marijuana. In fact, almost all CBD oil today comes from industrial hemp, which contains negligible amounts of THC, the cannabinoid responsible for causing a high. Most strains of agricultural hemp are rich in CBD while only having less than 0.03 percent THC, making them perfect for extracting CBD oil.
What is Full spectrum CBD oil?
Full-spectrum CBD oil is a CBD oil or other CBD product that contains all of the other cannabinoids, terpenes, and flavonoids found in the hemp plant. Together they work in a synergistic way to produce the entourage effect in your body.
Do you have a CBD dosage chart I can follow?
Yes, for best results with your CBD oil or other CBD products, follow this chart based on your weight: <25lbs 26-45lbs 46-85lbs 86-150lbs 151-240lbs >241lbs Desired Effect Mild 4.5mg 6mg 9mg 12mg 18mg 22.5mg Strong 6mg 9mg 12mg 15mg 22.5mg 30mg Extreme 9mg 12mg 15mg 18mg 27mg 45mg
How do I determine a CBD tincture dosage?
The best way to do this is to simply apply it under the tongue where it is then absorbed into the bloodstream.For maximum effect, let the CBD oil set for as long as possible in order for maximum After a couple of minutes you can then swallow. To determine exactly how much CBD is in a droppers worth of oil, utilize the following formula:[TOTAL CBD IN BOTTLE] [NUMBER OF MILLILITERS IN BOTTLE] = MGS OF CBD PER DROPPERFor example, if you have a bottle of 30mL CBD tincture that contains 1500mg of CBD:1500MG 30ML = 50MG CBD PER DROPPERWhile, this method may not be 100 percent accurate, it is far more accurate than not measuring at all. And remember, always start small and work your way up.