A buzzy, exciting cannabinoid, delta 8 products have caught the attention of smokers and tokers around the country. While its legality varies from state to state, it remains one of the most popular hemp-derived compounds today.
If you're new to the cannabis game, you may have some questions. Does it actually get you high? Does delta 8 show up on a drug test? How is it made? Can you fly with delta 8? How does it compare to other cannabis products like delta 9 and CBD?
Let's dig a little deeper into the world of delta 8.
What is Delta 8?
Commonly known as delta 8, delta-8-tetrahydrocannabinol is a naturally occurring psychoactive cannabinoid found in hemp and marijuana plants. With a chemical composition similar to its close relative, delta 9 THC (the compound found in cannabis), delta 8 has recently surged in popularity, for a plethora of reasons. For starters, it's much less heavily regulated than other THC products, but users still describe it as giving them a nice, fuzzy "high".
Although delta 8 is a naturally-occurring compound, it's only found in trace amounts in hemp plants. In order to create distributable amounts of delta 8, scientists must create delta 8 from CBD in a highly sophisticated chemical process, but more on that later.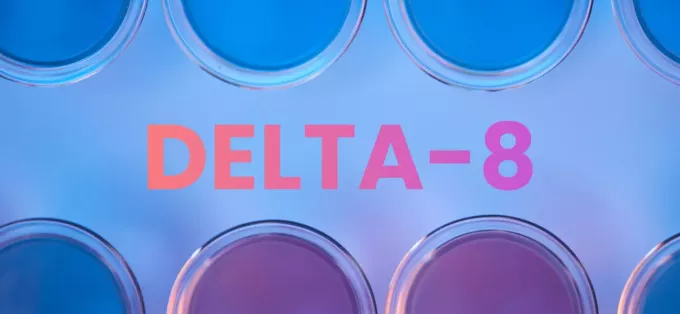 Will Delta 8 THC Get You High?
The simple answer to this question is yes, delta 8 will get you high. Delta 8 is a psychoactive substance known to produce a euphoric, pleasant feeling for its users. However, smoking delta 8 is a much milder experience than its famed cousin, delta 9. Despite being commonly referred to as "diet weed", delta 8 is still associated with many of the same effects as delta 9, albeit to a lesser extent. These effects include:
Relaxation
Potential pain relief
Appetite boost
Better sleep
That being said, delta 8 can also produce some of the same negative side effects as its better-known counterpart, including:
Dry mouth
Red eyes
Short-term memory loss
Rapid heart rate (tachycardia)
Slow heart rate (bradycardia)
The good news is, however, that because the high is milder, so are the side effects!
But the question remains, does delta 8 show up on a drug test?
Does Delta 8 Show Up on a Drug Test?
It's likely.
Drug tests usually detect substances with two types of urine tests:
The Immunoassay (IA) Test: this quick test checks for any macromolecules in a tested sample, and often produces inaccurate results due to its broadness
The Gas Chromatography-Mass Spectrometry: this more time-consuming test vaporizes the tested sample and separates it into various components before being ionized and fragmented for more accurate results
Because of delta 8's close proximity to delta 9, the human body processes both substances in a similar way. This means that even though drug tests search for traces of delta 9, delta 8 could trigger a positive result on the test. Today's drug tests aren't advanced enough to differentiate between cannabinoids, and because both compounds end up as the metabolite THC-COOH, the test will produce a positive result for both, delta 8 and delta 9.
In the end, if you know you have a drug test coming up, it's best to steer clear of any THC products. Consuming delta 8 will surely cause you to fail the more common immunoassay test, but if you're caught by surprise and know you've only consumed delta 8, you may be able to ask your employer to retest using the gas chromatography test, which only looks for specific delta 9 metabolites.
So, does delta 8 show up on a drug test? Yes, but it doesn't have to be the end of the world—or the end of your employment.
How Long Does Delta 8 Stay in Your System?
It depends.
Different factors such as age, weight, metabolism, usage frequency, and even hydration come into play when answering this question. Additionally, the potency of the consumed substance also affects its duration in the body; delta 8 products with higher potencies tend to linger for longer than products with lower strengths. 
Depending on these variables, delta 8 can stay in your system anywhere from 2 to 60 days. But researchers at the Observer concluded that the rates are different for beginner, occasional, and regular users.
Beginners: delta 8 may remain in the system for around 4 days
Occasional users: delta 8 may remain in the system for about a week
Regulars: delta 8 can be expected to stay in the system for upwards of a month 
All in all, the question of how long delta 8 stays in your system is closely correlated to the question of does delta 8 show up on a drug test. And all in all, it also banks on the type of test you may be asked to take. It is estimated that the timeframe for which delta 8 shows up on drug tests depends on what type of test it is:
Hair Follicle Drug Test: up to 90 days
Urine Drug Test: up to 48 days
Oral Drug Test: up to 2 days
Blood Test: up to 2 days
Can You Build Up a Tolerance to Delta 8?
As a frequent user of delta 8, especially in larger doses, your body will quickly build up a tolerance to the substance. The truth is, no matter what kind of cannabinoid you're using, tolerance to its ingredients is an inevitable biological process. Eventually, the effects of delta 8 will become less potent and the high will become short-lived.
This has many consequences, but among the most important is its hit on your wallet. Building a tolerance for delta 8 products means needing more of it to get high, which in turn means buying more, and using it up faster.
OUCH!
Do you hear that? That's the sound of your pockets hurting.
A viable option to prevent your tolerance from building up and your wallet from growing thin could be taking tolerance breaks. It may sound like a long, boring endeavor, but there's good news. Delta 8 has a much shorter tolerance window than other THC cannabinoids, so even though tolerance builds up more quickly, it also takes less time for the body to reset itself. With delta 8, shorter t-breaks are the name of the game—while it takes delta 9 around 21 days to completely leave your system, t-breaks for delta 8 can show results in as little as a week!
The best way to regulate tolerance to delta 8 is being proactive. Instead of consuming large doses of delta 8 every day, try out smaller doses, and give your body a break for a day or two every so often.
At the end of the day, however, tolerance varies from body to body, and nobody knows yours as well as you. You may find yourself taking—or toking— delta 8 every day and see no change, but you may also consume it a few times and already feel yourself building up a tolerance. Take it at your own pace and watch out for the signs of high tolerance, from less potency to more spending.
How is Delta 8 Made?
With all this delta 8 talk, you may be wondering how the hemp it's even made. Delta 8 is a naturally occurring compound in cannabis, but unlike delta 9, its natural quantities are way too low to keep up with market demands. Thus, chemists have come up with a lab-produced, more cost-effective way to create delta 8 in a large enough supply to appease consumer demand.
Extracting delta 8 from raw hemp is not only costly, but also time consuming, so manufacturers have found a saving grace in a process known as cannabinoid conversion.
All cannabinoids evolve from the same "mother cannabinoid", cannabigerolic acid (CBGA). In nature, the acid organically converts into specific cannabinoids, like CBD or THC, depending largely on environmental factors and plant genetics, which explains why some cannabinoids are more common than others. In a lab environment, scientists are able to manipulate these environmental variables in order to ensure CBGA's conversion process results in their desired compound.
Though delta 8 can be derived from either THC or CBD, the latter is easier, cheaper, and cleaner. A common process through which chemists acquire delta 8 from CBD only takes 4 steps:
Create a CBD Isolate - The hemp extract must be purified to at least 98% CBD through a filtration process that removes other cannabinoids and volatile unsaturated hydrocarbons.
Add Acid and Solvent Mixture - Temperature levels, amounts, and stirring time in this step vary from formula to formula.
Clean it All Up - Producing delta 8 can also produce byproducts and residue from the chemicals used to create it, so filtering the solution is absolutely essential for its safety and purity.
Test it Out! - Perhaps the most critical step, the product's quality is rigorously tested by isolating each compound in the mixture to ensure that it contains no unwanted byproducts.  
Because cannabinoids are extremely similar in molecular structure, cannabinoid conversions are pretty straightforward—but this doesn't mean that just anybody can walk around making magic out of hemp. Although the process is relatively simple, it involves combining a series of potentially dangerous chemicals. Highly-qualified chemists and manufacturers are able to manipulate CBD into delta 8 through extreme care and caution, but those chemical concerns haven't stopped low-quality "at-home" kits from hitting the market. These dangerous formulas pose a great risk to inexperienced consumers who could potentially end up ingesting harmful acids and residue. 
Due to the relatively recent development of lab-produced delta 8, it's best and safest to source delta 8 from reputable, research-driven manufacturers.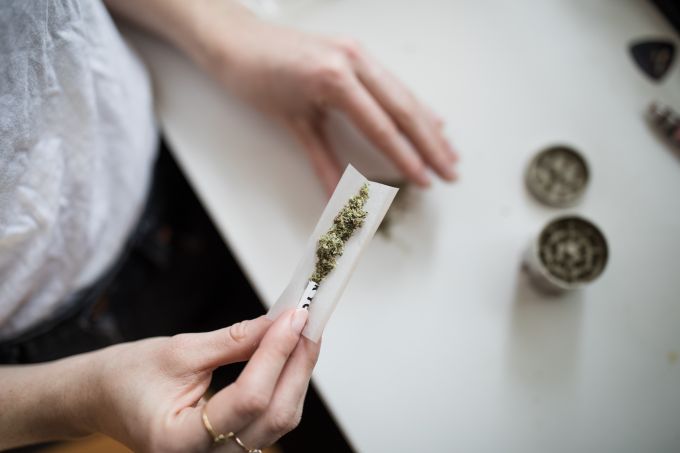 Is Delta 8 Safe?
While delta 8 has been called "delta 9's younger, nicer sibling", a research team from the University of Buffalo polled more than 500 people from 38 states, and found that 81% of people experienced skewed thinking and a hard time concentrating after consuming delta 8; this side effect is commonly associated with the marijuana use. The same study, however, also revealed that 71% of participants reported high levels of relaxation, 68% said they experienced euphoria, 74% claimed to not have anxiety, and 81% revealed no feelings of paranoia, which are all also common after consuming marijuana. All in all, respondents concluded that delta 8 had all the benefits of cannabis with fewer bad side effects. 
However, that doesn't mean that delta 8 is without risks.. As a matter of fact, its greatest risk is that it's not heavily regulated, meaning that safety and purity can never be 100% guaranteed. At this time, quality control falls on individual manufacturers, and the FDA does not evaluate these products before sale and distribution. 
Additionally, because widespread consumption of delta 8 is so new, its addictive potential is yet to be revealed. Due to its close similarity to cannabis, scientists conclude that delta 8 likely carries all the same risks and effects as its counterpart.
From a medical standpoint, delta 8 is just as safe to use as delta 9, but due to its lack of regulation, its increased risk comes from questions about its purity. As long as the source is reputable and the manufacturer is committed to your safety, you're good to go!
How Much THC is in Delta 8?
Legally distributed delta 8 products currently contain less than 0.3% THC, a much smaller amount than the 2.1 to 3.5% THC levels found in delta 9 products. Logically, this explains the potency discrepancies between the two cannabinoids, but what does it tell us about dosage?
As previously discussed, frequency of use matters, and tolerance builds up in different ways. Delta 8 is about half as strong as delta 9, but nowhere near as mild as CBD. A happy middle, delta 8 should be consumed without fear, but certainly with tolerance in mind. 
Nowadays, cannabis and hemp-derived products are measured in milligrams, not THC percentages, and the amounts found in legally sold products can range from 5 mg to 150 mg per serving. 
It is estimated that the adequate dosages vary between new, occasional, and regular users based on tolerance, but remember, these are just estimates, and the right amount can vary from person to person.
New users with low tolerance: 5-15 mg per serving
Occasional users with medium tolerance: 15-45 mg per serving
Regular users with high tolerance: 45-150 mg per serving
Is Delta 8 Legal?
This one's tricky. 
Under the 2018 Farm Bill, signed into law by President Trump late that year, all hemp-derived cannabinoids, including delta 8, ceased to be federally controlled substances and became legal to produce and sell. Due to its legalization, hemp products are now strictly subject to the FDA's rigorous requirements and standards, but because delta 8 is a synthetically derived cannabinoid, the FDA does not regulate its distribution. 
While both plants have a similar genetic makeup, marijuana remains federally illegal, and therefore so does delta 9, but since hemp's legalization, some say delta 8 falls under some sort of legal loophole, making it completely legal.
But that isn't quite true.
The DEA's Interim Final Rule, issued two years after the initial bill, stated that "synthetically derived tetrahydrocannabinols remain schedule 1 controlled substances". This is where it gets confusing. Delta 8, even though produced using hemp-derived CBD, still remains a federally controlled substance, despite the Farm Bill's blanket legality of all things hemp-derived.
But where's the loophole? Well, the Farm Bill's very last provision—section 12619(b)—made a clear distinction between hemp and marijuana, removing derivatives of cannabis with less than 0.3% THC from the definition of marijuana. So, technically, even though delta 8 is a synthetically derived tetrahydrocannabinol, it contains less than 0.3% THC, so it doesn't fall under the DEA's Controlled Substances Act.
The Farm Bill and the DEA's Interim Final Rule directly contradict each other, as many government agencies often do. Even assuming that delta 8 remains federally legal through what is sure to be an unintentional "loophole", states still reserve the right to leave it legal or make it illegal within their specific state lines. 
Currently, delta 8 is legal in 32 states, regulated the same way as recreational marijuana in 2 states, illegal in 13 states, and has an unclear legality in 13 states.
You can check your state's stance here.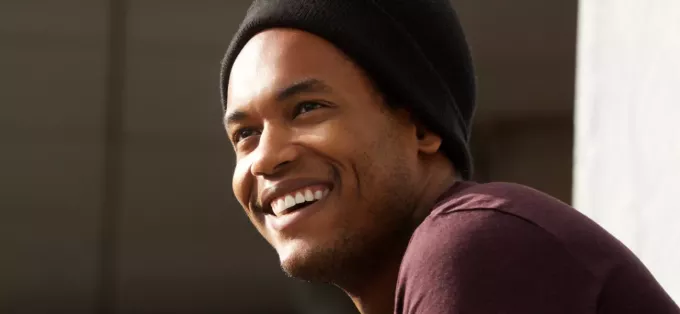 Can You Fly with Delta 8?
Because delta 8 is federally legal, and the contradictory legal actions that surround it exist in a sort of grey area, you shouldn't get into any trouble for transporting delta 8 across state lines on a plane. However, it's still best to consider the legality of delta 8 in the specific states that you're traveling to and from. 
Another aspect to consider is the TSA screening process. While the TSA put a ban on all marijuana products, they're not looking to confiscate any delta 8. Following the Farm Bill's approval, the TSA began to allow products with under 0.3% THC in them—products that are no longer considered a controlled substance under federal law.
Because delta 9 and delta 8 products look so similar, however, it's probably best not to fly with anything looking remotely similar to marijuana paraphernalia. That is, of course, unless you have a few hours to kill and want to spend them sitting around airport security waiting for them to chemically prove the THC contents of your delta 8 products.
Ultimately, you should always check airline restrictions for delta 8 products; sometimes, even cartridge batteries are banned from airplanes.
So, essentially, you can bring delta 8 on a plane, but you should always check for restrictions established by states and airlines beforehand. Maybe the best way to avoid a fuss at TSA is to leave your vape at home and enjoy some perfectly innocent gummies.
What Is the Difference Between Delta 8 and other Cannabinoids?
Even though delta 8 and delta 9 are strikingly similar in chemical composition, there are also key differences between the two cannabinoids.
Delta 8 vs Delta 9
Delta 8 vs. Delta 9

Cannabinoid

Potential Benefits

Risks & Side Effects

Potency

Legality

Delta 8

Euphoria
Relaxation
Pain relief
Appetite boost

Dry mouth
Red eyes
Rapid heart rate
Slow heart rate
Anxiety
Short-term memory loss
Potential risks of impurity

Mild

Federally legal as long as it's hemp-derived
State laws vary

Delta 9

Euphoria
Relaxation
Pain relief
Appetite boost

Dry mouth
Red eyes
Rapid heart rate
Slow heart rate
Anxiety
Short-term memory loss

Strong

Not federally legal
State laws vary
An entirely different beast than delta 8, CBD's main distinction from both, delta 8 and delta 9, is that it contains no psychoactive ingredients—aka, it contains no THC.
Delta 8 vs CBD – How Do They Compare?
Delta 8 vs. CBD

Cannabinoid

Potential Benefits

Risks & Side Effects

Psychoactive Potency

Legality

Delta 8

Euphoria
Relaxation
Pain relief
Appetite boost

Dry mouth
Red eyes
Rapid heart rate
Slow heart rate
Anxiety
Short-term memory loss
Potential risks of impurity

Mild

Federally legal as long as it's hemp-derived
State laws vary

CBD

Pain relief
Anxiety relief
Insomnia relief

 

Diarrhea
Fatigue
Changes in weight and appetite

None

Federally legal
State laws vary
Final Thoughts on Delta 8
All in all, delta 8 can be a great way to get yourself high and mild without the intensity produced by other cannabinoids like delta 9. A naturally occurring psychoactive, delta 8 will certainly get you where you want to be, without crossing the limit of feeling like you're melting onto your couch. Even with its low THC levels, delta 8 does show up on a drug test, and can stay in your system for upwards of a month.
The key thing to remember here is that delta 8 is a cannabinoid with a striking similarity to its older brother, delta 9, and you can essentially expect all the same effects at a lower intensity.
After reading this tell-all guide on delta 8, you are now ready to experience the highs and expect the lows associated with the compound. Happy hemping!