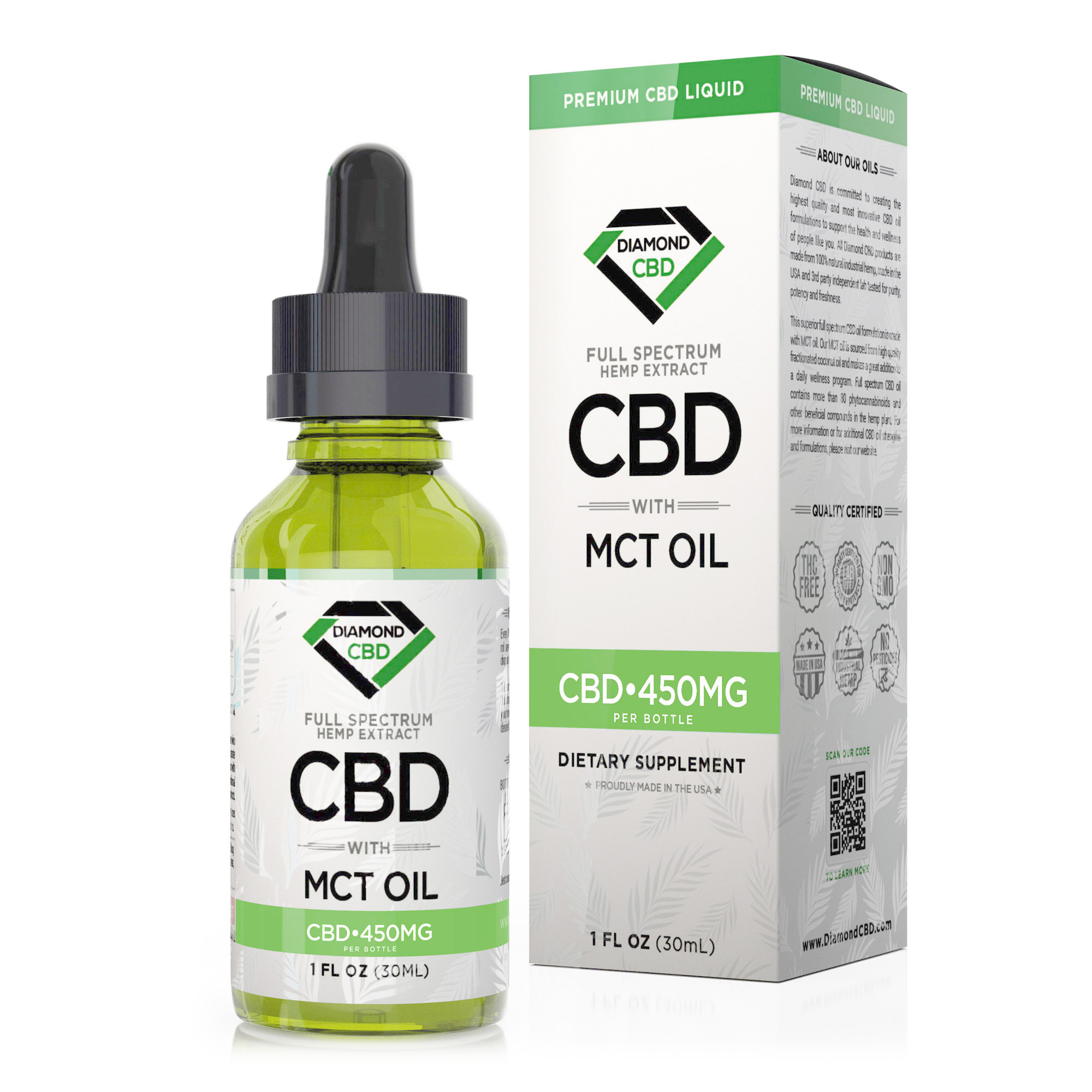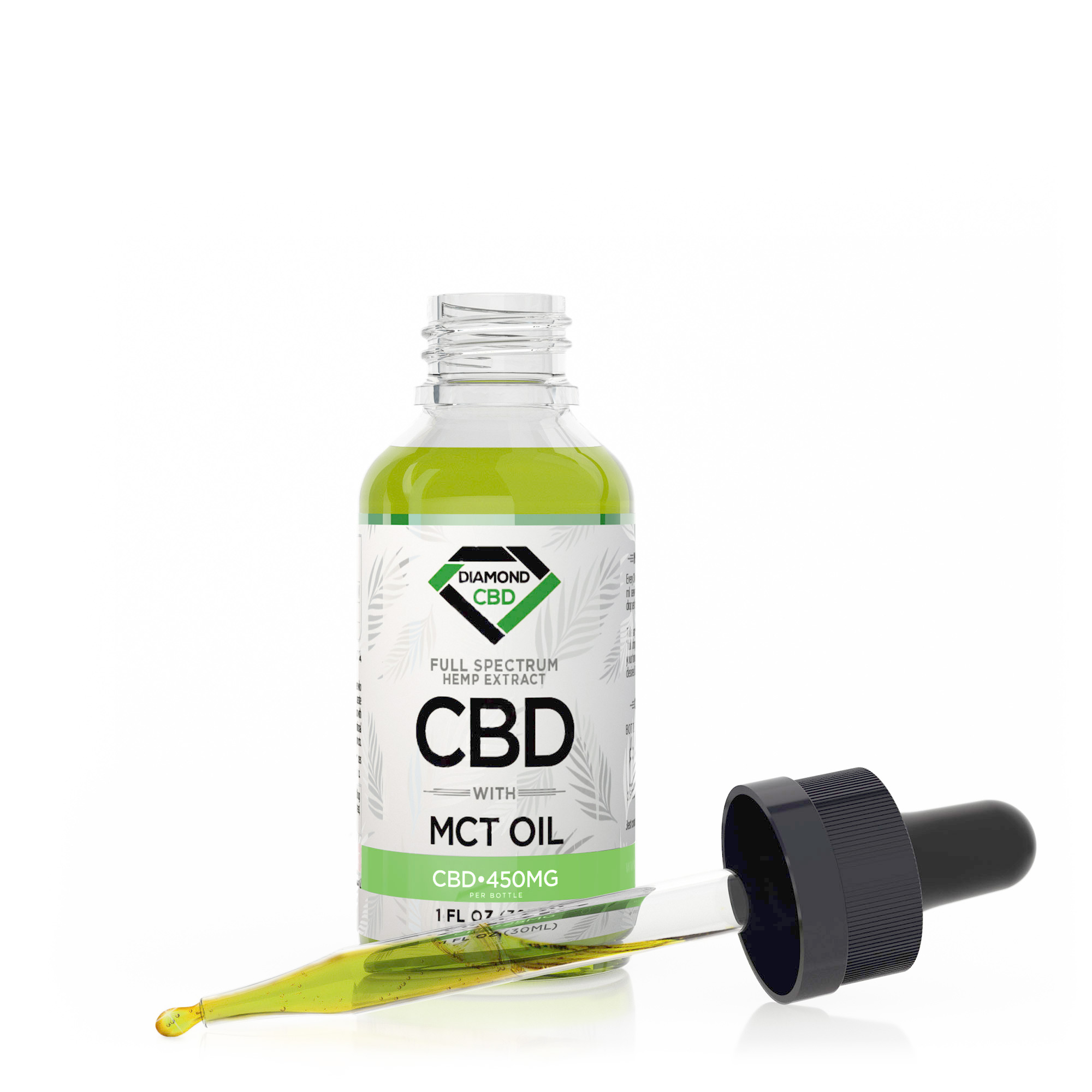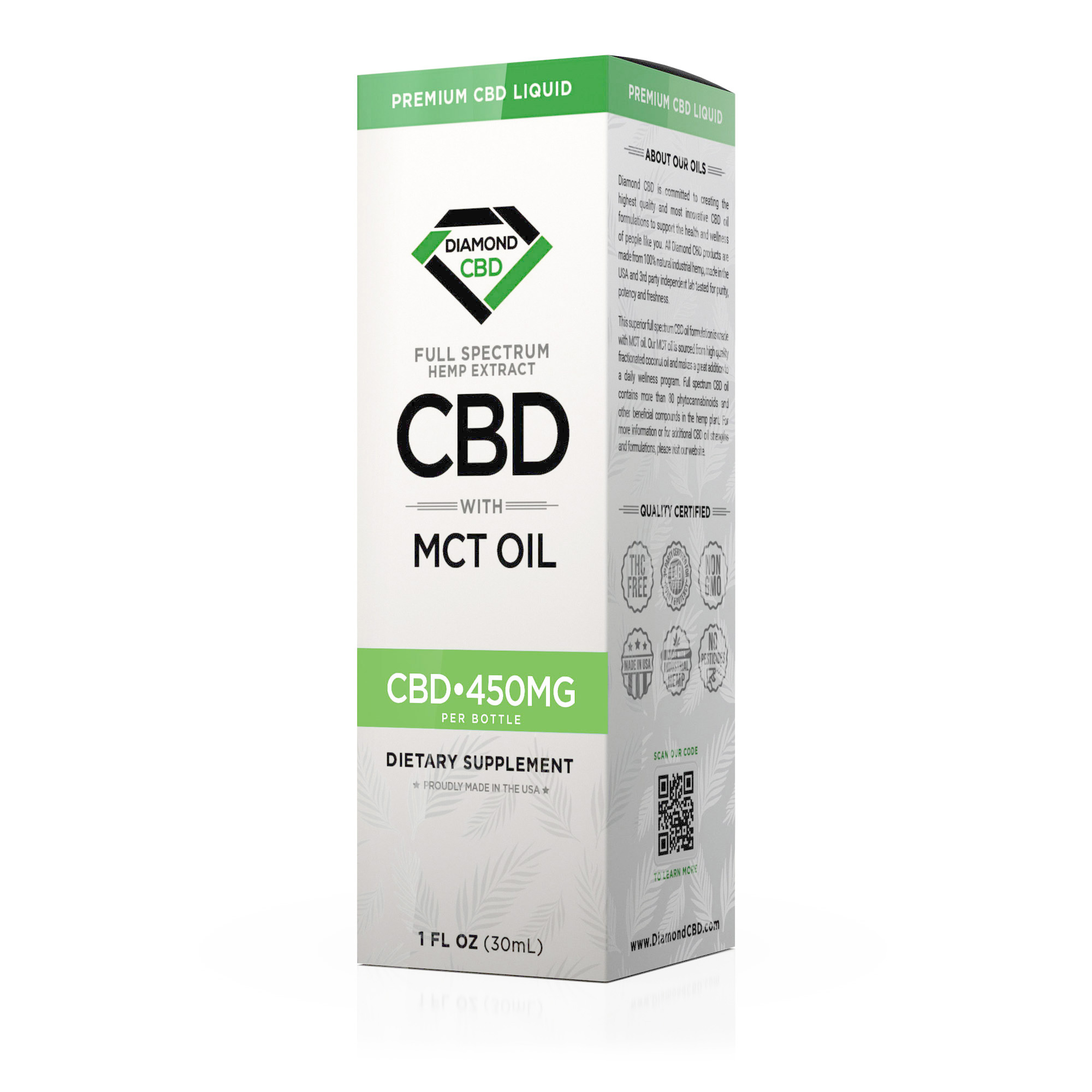 Diamond CBD Full Spectrum MCT Oil - 450mg (30ml)
Diamond CBD Full Spectrum MCT Oil - 450mg (30ml), available in strengths ranging from 25mg to 3500mg, is the most efficient way to consume CBD for quick and easy absorption of the essential fatty … Read more
Diamond CBD Full Spectrum MCT Oil - 450mg (30ml), available in strengths ranging from 25mg to 3500mg, is the most efficient way to consume CBD for quick and easy absorption of the essential fatty acids that MCT offers. Great for a number of different things, MCT and CBD work together in perfect balance to assist you with optimized energy to help you kickstart your day. Take anywhere from one drop to a "full dropper" (20 drops/1ml) under your tongue as needed based on the desired CBD mg intake.
Full Spectrum Industrial Hemp Cannabidiol (CBD), MCT Oil, Fractionated Coconut Oil.
Mark B. on November 29, 2019
I have autoimmune diseases that cause a lot of tendon pain. This definitely takes the edge off. My husband has frequent severe migraines. A dropper full of oil when he first notices the migraine starting stops it dead. Very happy with the consistency of the oil over the last 2 years. We are faithful customers.
Sharon J. on June 11, 2019
My favorite so far! Helps my arthritis and I don't have worry about the unhealthy possibilities of vaping pg or vg.
Common Questions