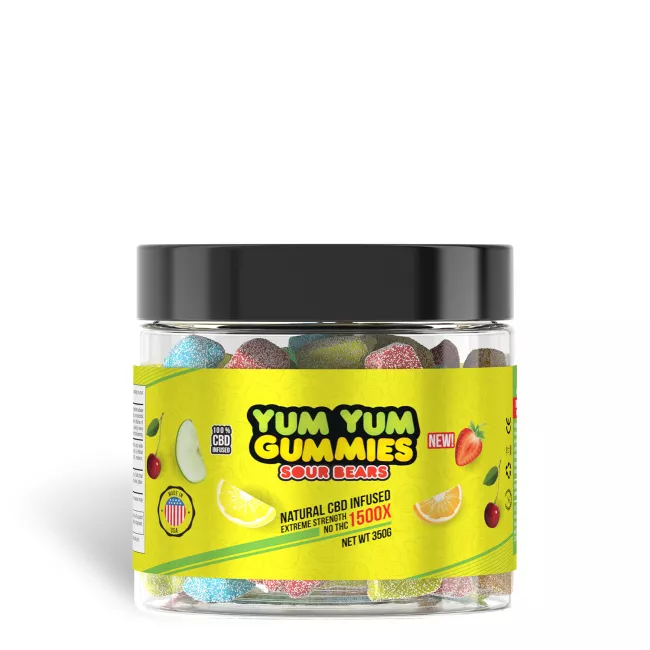 Yum Yum Gummies 1500x - CBD Infused Sour Bears [Edible Candy]
---
---
Janina S. on December 8, 2018
I love your products, but these are just to strong for me. I will be sticking to my 100x gummies next purchase. These knock me out in less than 10 min😴😵
Richard B. on November 8, 2018
It's been good I love this product I will continue to buy your products thank you
Kliff T. on November 7, 2018
This is only the second brand I have tried and they are good but so far meds biotech are by far my favorite!! Still a great product though!!
Leeann M. on September 29, 2018
Anthony W. on August 23, 2018
Larger gummies that are very tasty and work very well.