Relax Full Spectrum CBD Sour Bears - 500MG
Product Info
Relax Gummies CBD Full Spectrum Sour Bears 500mg are natural, THC free CBD edibles sourced from hemp. Add these premium gummy edible infused with CBD from hemp plants to your daily wellness routine. 
A fun and easy way to consume high-quality CBD, Relax Sour Bears are the sweet and tangy, CBD edible treats that let you snack with a purpose.
It has never been so sweet and delicious to get all the benefits of high-quality CBD than with Relax Gummies CBD Full Spectrum Sour Bears.
Get Relax Gummies CBD Full Spectrum Sour Bears and get ready to Relax."
Strength Per gummy
10mg/gummy
Total Full Spectrum CBD
500mg
Full Spectrum CBD Per gummy
10mg/gummy
Corn syrup, sugar, gelatin, fumaric acid, white grape juice from concentrate, citric acid, lactic acid, calcium lactate, glycerin, natural and artificial flavors, titanium dioxide (for color), silicon dioxide (anticaking agent), artificial colors (red 40, yellow 5, yellow 6, blue 1), Hemp Derived Full Spectrum CBD.
Active Ingredients
Full Spectrum CBD Products are all-natural, hemp-derived cannabinoids made popular because they include all hemp compounds. These products are available in many forms, including oils, creams, and gummies. Most people enjoy Full Spectrum CBD Products for their ability to maintain wellness and relieve your body.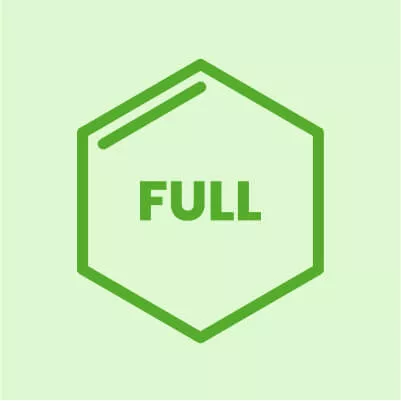 Frequently Asked Questions
How does full Spectrum CBD work?
CBD and THC, the two major cannabinoids found in full-spectrum CBD, affect the brain in different ways. Cannabinoids help regulate the body's endocannabinoid system, but researchers are still studying their full effects on the body.
Can edibles and gummies be effective?
It all depends on your needs. What are your goals and why are you taking edibles. Once you figure that out, you will realize just how effective our edibles can be!
Which type of products can be considered full spectrum?
Many of our CBD products are full-spectrum products, including CBD oil, CBD edibles, CBD gummies, CBD creams, CBD topicals, CBD capsules, CBD drinks, and so many more.
What are the benefits of full spectrum CBD products?
Although research suggests full-spectrum CBD might help treat more issues than just inflammation, the FDA hasn't approved it for anything. Anecdotal evidence shows that it has lots of promise however.
What are the legalities of edibles and gummies?
It is legal to buy edibles and gummies. In 2018, Congress passed the Farm Bill, legalizing hemp and CBD, making all gummies legal. All your favorites are now safe for you to enjoy!