Mellow Fellow Delta-10 THC Vape Cartridge - Strawberry Cough (Sativa) - 950MG
Product Info
Forget Delta-9; put away your Delta-8 THC; for a genuine, energetic buzz, you need Mellow Fellow Delta-10 Vape Cartridges, now available in 950mg of our Strawberry Cough (Sativa) strain. It's a focus-inducing, creative marriage of cannabinoids and chill that is taking the cannabis world by storm. With Mellow Fellow Delta-10 Vape Carts, you won't feel sweet; you'll feel the delicious strawberry flavor that's cool and comforting with relaxing sensations of the strongest hemp-infused vape cart on the planet.
Does Delta-10 make you nervous? Well, it should. It's the only hemp-derived cannabinoid to give you energy — the kind you felt when picking strawberries as a kid! Now that hemp is legal, you don't have to worry about Delta-9, cannabis, or anything or cannabinoid with "rules" because Delta-10 is breaking them all. Made from all-natural hemp and built on a foundation of CBD, Delta-10 is the most energizing compound you will ever take. You'll zoom around taking care of everything with Delta-10!
And now, you can enjoy Mellow Fellow Delta-10 Vape Cartridges in our fruity Strawberry Cough. It's a bold blend of Delta-10 that combines for 950mg of your favorite new cannabinoid. With these Delta-10 vape carts, you'll keep going all day long. You'll experience the sweet sensation of strawberry that opens up your airways, giving you a brief but pleasant cough — hence the name. It's cerebral, uplifting, and euphoric.
These Delta-10 Vape Cartridges really kick. They're infused with 950mg of Delta-10. However, you should be careful, because everyone's experience may differ. Mellow Fellow Delta-10 Vape Cartridges flavored with Strawberry Cough contain 950mg of Delta-10 in an old-school sativa flavor. It's lab-tested for your safety — guaranteed to be a pure, unadulterated product with no synthetics. Our Vaping Carts contain no Vitamin E Acetate whatsoever, and all of our lab results are available online for inspection.
Strength Per puff
3.96mg/puff
Delta 10 Per puff
3.96mg/puff
Delta-8 and Delta-10 Distillate (from hemp, cannabis sativa), hemp-derived terpenes.
Active Ingredients
Delta 10 Products are all-natural, hemp-derived cannabinoids made popular because of their energizing effects. These products are available in many forms, including gummies, vapes, and oils. Most people enjoy Delta 10 Products for their ability to help them accomplish more.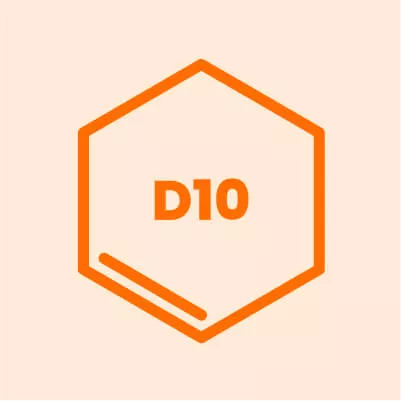 Frequently Asked Questions
Are delta 10 carts safe?
There is nothing better than a disposable cartridge to enjoy Delta 10, an all-natural hemp cannabinoid. Delta 10 carts are one of the most popular ways to consume this buzzy cannabinoid as it offers you an instant feeling of excitement and euphoria. But are Delta 10 carts safe? Of course, they are! Aside from the fact that Delta 10 is a hemp-derived cannabinoid, which is one of the safest compounds on the planet, all Diamond Products go through a rigorous third-party testing process. It's our guarantee to you that only the highest quality Delta 10 carts make it to our store.
Do delta 10 carts get you high?
In conjunction with delta-10 THC, it generates a psychoactive effect. However, the effects of this strain will be softer than those of regular THC. Because THC isn't legal everywhere, many people substitute delta-10 for THC to get their dose of "high."
What is it like to smoke or vape Delta-10 THC?
Smoking or vaping Delta-10 THC is one of the fastest ways to feel the effects of this cannabinoid. Unlike edibles, which have to metabolize in your liver, vaping goes right to your bloodstream, causing you to become high almost immediately. While vaping or smoking (which are not the same thing) are not better than edibles, they are different. Which one you prefer can depend on some various factors.
Do delta 10 carts expire?
Delta 10 has a shelf life of up to 24 months when stored correctly, but it may start to deteriorate after a couple of months.
What type of vape oil products do you sell?
We sell vape carts and vape pens in all your favorite ingredients, including CBD, delta 8, delta 10, HHC, THCO, and more!