HHC - Pre Roll - Pineapple Express - Fresh - 250mg
Product Info
Pineapple Express pre-rolls combine premium whole flower HHC with a sweet taste. Using a natural hemp flower infused with HHC, a novel cannabinoid that is entirely legal is the best way to get a buzz without smoking. With 250mg of total cannabinoids under the hood, Fresh HHC Pre-Rolls in Pineapple Express lets you enjoy a classic buzz the way you want, on your terms.
The Fresh HHC Pre-Rolls contain 250mg of HHC, ensuring a smooth, subtle, buzzy, and tremendous buzz due to their complex cannabinoid profile. With the sweet and smooth feeling that you'll get from this one-of-a-kind pre-roll from Fresh, you'll still have to be 21, and you won't be able to operate heavy machinery.
The Farm Bill passed a few years ago, making it legal to use HHC. This product will only be available for a short time, so take advantage of it as soon as possible. Our products are third-party tested for safety and security, and none contain Vitamin E Acetate so that you can enjoy a smooth, refreshing buzz with us.
Strength Per puff
1.04mg/puff
Kief Hemp Flower, and Hemp-derived Hexahydrocannabinol (HHC) Extract.
Active Ingredients
HHC Products are all-natural, hemp-derived cannabinoids made popular because of their potent high. These products are available in many forms, including gummies, vape pens, and vape cartridges. Most people enjoy HHC Products for their ability to help you find your center.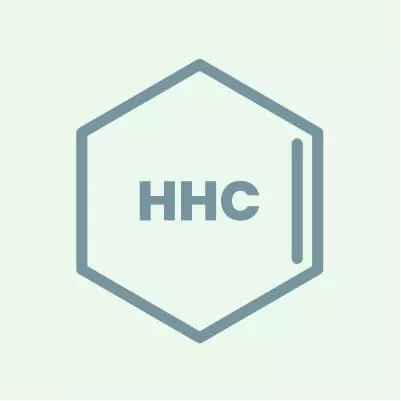 Frequently Asked Questions
What is a pre-roll?
As the name implies, a pre-roll is an already rolled joint. They come infused with many different cannabinoids, from delta 8 to HHC and more. 
How long does it take for a pre-roll to start working?
In most cases, you will be able to feel the effects of your pre-roll within 1-2 minutes, and they will last for 60-90 minutes after you have taken it.
Is it true that smoking hemp makes you high, just like smoking marijuana?
It depends on the cannabinoid. Hemp contains negligible amounts of THC, the chemical in marijuana which cause that high feeling. But hemp contains a number of other cannabinoids that do cause a high, including delta 8, HHC, and more. Hemp and marijuana come from the same genus of plant, cannabis sativa, and they are two different plants altogether.
How long will a pre-roll last?
The terpenes in a joint should last for about 12 months if you keep it in good condition. If it still smells good, that means the terpenes are still present.
How do you keep a pre-roll fresh?
You can maintain the freshness of your pre-rolls by storing them in a cool, dry place and avoiding overexposure to light and moisture.