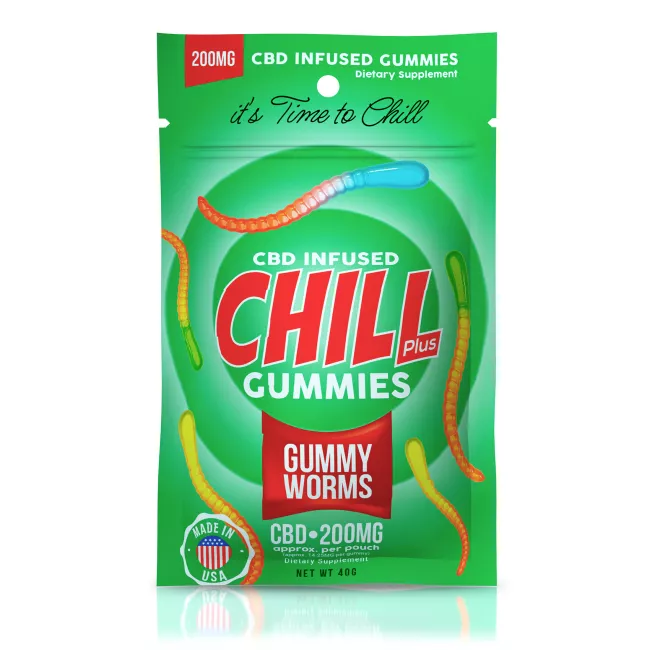 Chill Plus Gummies - CBD Infused Gummy Worms - 200mg
---
Products of the Same Brand
Frequently Bought Together
---
Pamela H. on March 7, 2019
Best worms to eat out there keeps you chilled out all night. Great product !!!
Derrick H. on December 14, 2018
Denise K. on November 2, 2018
I love my CBDs. They help me chill and sleep. I tell all of my family and friends about them!
Bruce B. on November 1, 2018
I live in Washington State and can buy all types of Marijuana just by going down the street. But I always choose to buy my CBD product from Diamond CBD They are the Best.
Tim S. on September 24, 2018
1st time user with chronic pain. Worked better than expected. Would highly recommend!
Stacey P. on September 10, 2018
I've ordered this product for about 8 months now. I love them! They are very effective and taste yummy.
Jason D. on August 31, 2018
Mmmm.... Gummies good!!!!
Bruce B. on August 22, 2018
This so far is my favorite CBD product. Getting ready to order again soon.
Kayla W. on April 6, 2018
Amazing! My husband said it's the best thing he's found to help him not only get to sleep, but to be feel extremely well rested when the alarm goes off, especially since he has severe sleep apnea. He also says he feels like he isn't as impulsive and yells way less.
Joshua G. on February 14, 2018
Great product. Great service.
Jeff J. on January 12, 2018
Charles D. on December 20, 2017
They work, plain and simple...