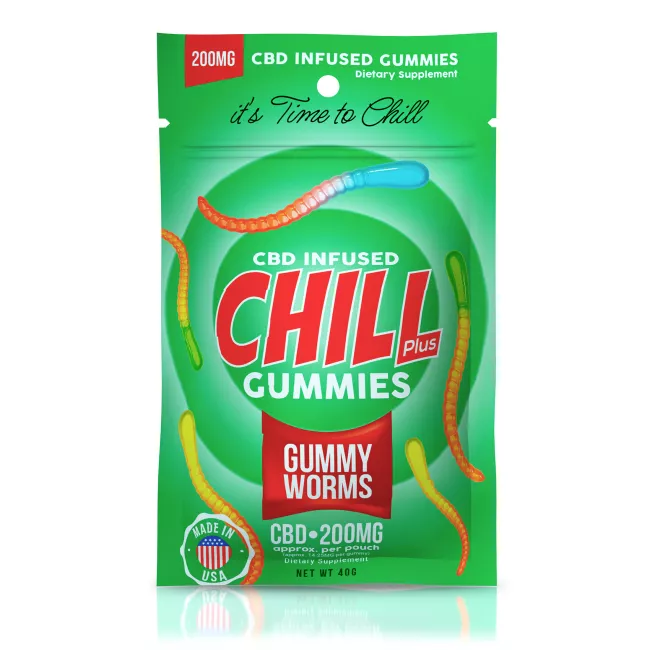 Chill Plus Gummies - CBD Infused Gummy Worms - 200mg
Chill Plus Gummies 100% CBD infused Gummy Worms are natural, THC free edibles sourced from industrial hemp. Add these consumables infused with CBD from organic hemp plants to make your wellness …
more
Other Variations
---
Customer Reviews
Jerome Y. on May 20, 2019
Denise K. on May 17, 2019
I love Chill CBD. The worms are my favorite.
Pamela H. on March 7, 2019
Best worms to eat out there keeps you chilled out all night. Great product !!!
Derrick H. on December 14, 2018
Denise K. on November 2, 2018
I love my CBDs. They help me chill and sleep. I tell all of my family and friends about them!