Chill Plus Full Spectrum Delta-8 CBD Oil - 2000X
Product Info
We've just infused our Delta-8 CBD oil with our most powerful chill ever and it's got everyone buzzin'! Chill Plus Delta Force CBD Oil is a premier select brand of pure, hemp-derived full spectrum CBD combined with the most talked-about hemp compound to hit the market in years, Delta-8. Now, at 2000X, your buzz will be better than ever! A derivative of Delta-9 THC, Delta-8, is an exciting new psychotropic compound with a smooth yet subtle high that will have you feeling extra chill. And now, we've balanced it out with our full spectrum CBD  to date, to give you a unique experience that will have you floating on the clouds.
How is this even legal? Delta-8 falls into a legal grey area. When it's extracted from hemp under the right conditions, no one can stop us from selling it to you. But that doesn't mean they won't try. So hurry up and grab yours today while you still can, because who knows when lawmakers will try to end this party.
Chill Plus Delta Force CBD Oil combines 1000mg of Delta-8 with 1000mg of all-natural, hemp-derived full spectrum CBD. Like all of our products, it's all organic and grown on non-GMO farms. We guarantee our CBD is the safest and purest around and back up those words by sending all of our brands through a rigorous third-party lab testing process. We recommend placing a few drops under your tongue to see what all of the BUZZ is really about.
Strength Per drop
3.33mg/drop
Delta 8 Per drop
1.67mg/drop
Total Full Spectrum CBD
1,000mg
Full Spectrum CBD Per drop
1.67mg/drop
Active Ingredients
Delta 8 Products are all-natural, hemp-derived cannabinoids made popular because of their bold, relaxing, and buzzy high. These products are available in many forms, including gummies, vapes, and concentrates. Most people enjoy delta 8 products for their ability to enhance your mind.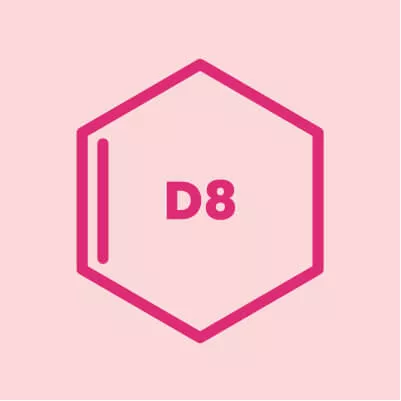 Full Spectrum CBD Products are all-natural, hemp-derived cannabinoids made popular because they include all hemp compounds. These products are available in many forms, including oils, creams, and gummies. Most people enjoy Full Spectrum CBD Products for their ability to maintain wellness and relieve your body.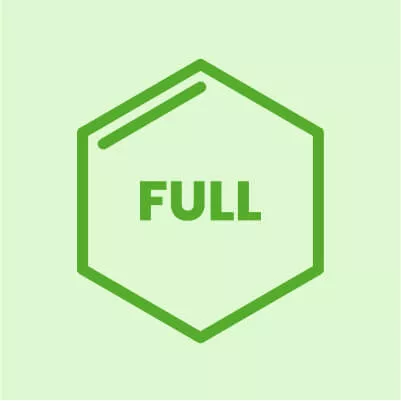 CBD Products are all-natural, hemp-derived cannabinoids made popular because of their wellness properties. These products are available in many forms, including creams, gummies, and capsules. Most people enjoy CBD Products for their ability to help maintain wellness.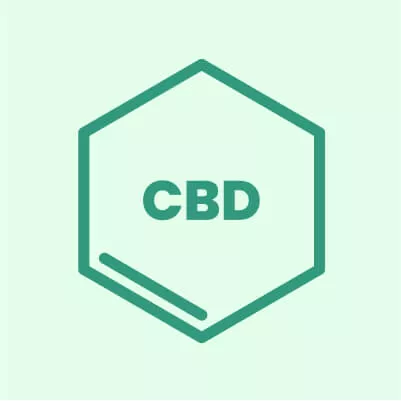 Customers Reviews
Reviews
(73)
Love all of the products I've ordered. This one is quicker to act. Will definitely continue to order
Excellent product! Excellent customer service Fast service and everything you need.
This product has helped save my life! I suffered a TBI and subsequently PTSD from an incident, my sleep has improved, my mood has improved, my ability to regulate my emotions has improved and I've even started losing weight because my sleep has been so good. I recommend this to everyone!
Exactly as promised. Great product!
Frequently Asked Questions
Does CBD oil work?
Yes, CBD oil does work! CBD oil works in conjunction with the endocannabinoid system. Because CBD is a cannabinoid, it helps supplement the bodys natural cannabinoids, strengthening the endocannabinoid system. In other words, the endocannabinoid system is a vast system of cannabinoid receptors. Furthermore, the body itself produces its own natural cannabinoids. CBD oil or cannabidiol, in general, is known as a phytocannabinoid (plant-based cannabinoid) that can help to supplement the endocannabinoid system (ECS).
What is CBD oil?
CBD, also known as cannabidiol oil is one of many cannabinoids found in cannabis.Cannabis is the genus name for both marijuana and hemp, and the term itself is not necessarily interchangeable with marijuana. In fact, almost all CBD oil today comes from industrial hemp, which contains negligible amounts of THC, the cannabinoid responsible for causing a high. Most strains of agricultural hemp are rich in CBD while only having less than 0.03 percent THC, making them perfect for extracting CBD oil.
What is Full spectrum CBD oil?
Full-spectrum CBD oil is a CBD oil or other CBD product that contains all of the other cannabinoids, terpenes, and flavonoids found in the hemp plant. Together they work in a synergistic way to produce the entourage effect in your body.
What is Delta 8 oil?
Tinctures made from delta-8 THC are called Delta-8 oil, a psychoactive compound very similar to delta-9 THC. Delta-9 THC is a component of marijuana plants that produces a euphoric feeling. In general, it is the THC people refer to when they talk about marijuana. Although delta-8 THC has a similar chemical structure to delta-9 THC, it is much less potent due to its slightly different chemical structure.
Do you have a CBD dosage chart I can follow?
Yes, for best results with your CBD oil or other CBD products, follow this chart based on your weight: <25lbs 26-45lbs 46-85lbs 86-150lbs 151-240lbs >241lbs Desired Effect Mild 4.5mg 6mg 9mg 12mg 18mg 22.5mg Strong 6mg 9mg 12mg 15mg 22.5mg 30mg Extreme 9mg 12mg 15mg 18mg 27mg 45mg