Blue Dream Pre-Roll - Delta 8 - Blends - 4000mg (40 Pack)
Product Info
Try the only whole flower product that refreshes with 4000mg of Blue Dream strain infused into a Delta 8 Pre-Roll from Fresh. With Pre-Rolls from Fresh, you'll have a new lease on life that freshens up your body and spirit. Cleanse your endocannabinoid system and take yourself to a higher place with these sweet pre-rolls. It doesn't get any better than this.
With Fresh pre-rolls, you'll experience one of the most sensational highs ever to pass your lips. It's smooth, crisp, and, most of all, fresh. Feel sharp and clean with every puff, even as you head to a new plane of existence.
What makes our pre-rolls so different? With Fresh Blue Dream Pre-Rolls, you get an extraordinary experience. That means a bolder, more significant, better buzz. At 4000mg of Delta 8, you'll open your mind to a new world of joy. Give our pre-rolls a try today and see for yourself.
Now available in your favorite strains, the new Fresh pre-rolls offer freedom from the daily grind of it all. We send our cannabinoids out to third-party laboratories in a concerted effort to keep our products safe and you free from harm. All certificates of analysis are available for you to peruse online.
Strength Per pre-roll
100mg/pre-roll
Delta 8 Per pre-roll
100mg/pre-roll
Hemp-derived Delta-8 THC extract and Natural Terpenes.
Active Ingredients
Delta 8 Products are all-natural, hemp-derived cannabinoids made popular because of their bold, relaxing, and buzzy high. These products are available in many forms, including gummies, vapes, and concentrates. Most people enjoy delta 8 products for their ability to enhance your mind.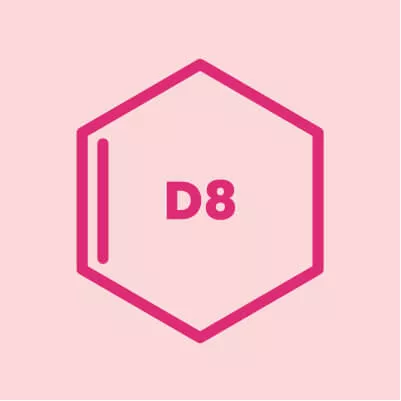 Customers Reviews
There are no reviews yet. Be the first to write a review!
Frequently Asked Questions
What is a pre-roll?
As the name implies, a pre-roll is an already rolled joint. They come infused with many different cannabinoids, from delta 8 to HHC and more. 
How long does it take for a pre-roll to start working?
In most cases, you will be able to feel the effects of your pre-roll within 1-2 minutes, and they will last for 60-90 minutes after you have taken it.
Is it true that smoking hemp makes you high, just like smoking marijuana?
It depends on the cannabinoid. Hemp contains negligible amounts of THC, the chemical in marijuana which cause that high feeling. But hemp contains a number of other cannabinoids that do cause a high, including delta 8, HHC, and more. Hemp and marijuana come from the same genus of plant, cannabis sativa, and they are two different plants altogether.
How long will a pre-roll last?
The terpenes in a joint should last for about 12 months if you keep it in good condition. If it still smells good, that means the terpenes are still present.
How do you keep a pre-roll fresh?
You can maintain the freshness of your pre-rolls by storing them in a cool, dry place and avoiding overexposure to light and moisture.
Recently Viewed