HHC Smokables
Find HHC Smokables for sale, all-natural, hemp-infused smokables that are more potent than D8! Shop for these sweet smokables online today!
On sale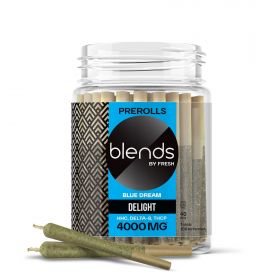 On sale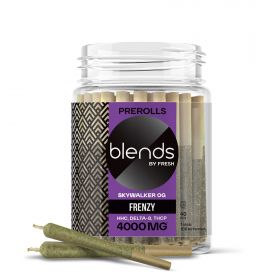 On sale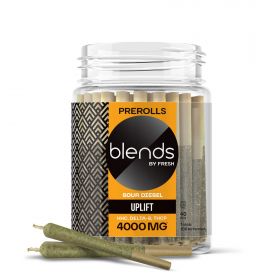 HHC Smokables Products: Cannabinoids for Superheroes
Hexahydrocannabinol is a lot like the Avengers. It's a super popular, extremely powerful cannabinoid that can chop the head off villains and snap them out of existence, but it only shows off when called into action. Like individual members — say, Captain Marvel or Iron Man — most times, one is usually enough. Similarly, the buzz from delta 8 can typically get you through your day. But sometimes Thanos threatens to wipe half the universe out of existence, and you need the Hulk, Doctor Strange, Black Panther, and the rest of the gang. The Avengers are like a super-powered HHC Smokable Product.
That's right, HHC Smokable Products! Does this new and novel cannabinoid item really offer users a buzz they can feel? Or does this hemp-extracted compound feel more chill, giving you some benefits with a subtle undetected feeling that hovers in the background? More importantly, how strong is it? And what are the other benefits of HHC smokables besides the psychotropic high?
As with any new super team-up — cannabinoid products — to hit the market, so many questions need to be answered. Luckily for you, we're here to save the day.
Tell Me More: What Are HHC Smokables?
With so many significant new hemp-derived cannabinoids now available on the market today, all of them all-natural compounds synthesized from CBD and other cannabinoids, users everywhere are looking for new ways to enjoy these buzz-worthy products. When it comes to HHC, smokable products like HHC pre-rolls (and HHC pre-rolls rolled in Kief) are all the buzz! But the question that everyone seems to be asking is, "what are HHC smokable products?
Post-Farm Bill, new items, such as Delta 8 Smokables, Delta 11 Disposable Vapes, Delta 9 THCH Disposable Vapes, THCP Carts, and more, continue to crop up. They're all making a splash in households everywhere, especially those looking for legal ways to enjoy cannabinoids. Are HHC smokable products just as good?
And do HHC vape products also count as smokables? Are items such as HHC carts and HHC disposable vapes — premier-branded, top-of-the-line, all-natural industrial hemp products developed and distributed by reputable companies — still considered smokables? Available in different strengths and flavors, these products offer you an array of HHC options in easy-to-use pens. And, of course, using vape products is easy. 
The good news is that, yes, HHC vapes count as smokables.
HHC Smokables: Vaping vs. Smoking
Smoking and vaping cannabis and cannabinoid products are pretty different. The former consists of lighting a combustible leaf or bud on fire and inhaling the resulting smoke into your lungs. The latter is about heating liquid vape juice to convert it into an inhalable vapor. Despite their apparent differences, both share some similarities. But what about HHC smokables? Are HHC vapes and HHC pre-rolls similar, for example?
Whether smoking or vaping or inhaling, HHC smokable products have clear benefits over others. One thing that makes HHC smokable products differ from others, such as edibles or oils, is their bioavailability. What does that mean for the user when it comes to bioavailability? For the end-user, it means the following:
More of the cannabinoid is available and absorbed into the bloodstream.
The effects, such as the high, will occur instantaneously. 
Still, it's important to remember that smoking and vaping work differently. Some research even shows that vaping cannabis and cannabinoid products have a higher potency than smoking them — by almost 7%. Whether or not that translates into HHC products remains to be seen.
What Are the Different Types of HHC Smokables Available?
Before discussing what types of HHC smokable products are available, let's talk about the various kinds of HHC. Because believe it or not, there is more than one type of HHC. According to science, there are 10 very distinct breeds of HHC. What makes HHC so unique compared to other cannabinoids like THC or CBD is how this compound looks on a molecular level. 
Unlike other cannabinoids, HHC has no double bonds at the molecular rank. Why? Well, because contrary to many of its buzz-worthy relatives (i.e., delta 8, delta 9), all of HHC's double binds are split, with hydrogen used to fill in the blank spaces. It's these bonds that help researchers tell the difference between different compounds. For example, take a look at the following: 
The Science of HHC Smokables

| Cannabinoid | Bond | Position on Carbon Chain |
| --- | --- | --- |
| Delta 11 | Double Bond | 11th Carbon Chain |
| Delta 10 | Double Bond | 10th Carbon Chain |
| Delta 9 | Double Bond | 9th Carbon Chain |
| Delta 8 | Double Bond | 8th Carbon Chain |
| HHC | Zero Bonds | Filled with Hydrogen |
The Different Kinds of HHC Smokable Products You Can Enjoy
The scientific stuff explains why HHC differs from other cannabinoids. But what about the different types of HHC smokable products? How many are there, and which are available on the market today? We know that smokables provide a quick buzz. Still, you might not be aware that the different types of smokables available also allow users to enjoy flavors and strains you can't get with edibles. 
HHC Smokable Products Are Available in a variety of options, including:
HHC disposable vapes (vape pens)
HHC vape carts
HHC pre-rolls
HHC kief pre-rolls
HHC flower
What Are the Benefits of HHC Smokable Products?
Why choose HHC smokable products, and what are their benefits? HHC, the hemp-derived cannabinoid known as hexahydrocannabinol, is a middleweight compared to other cannabinoids. To put things in a bit more context, delta 8 is a lightweight, delta 9 is a heavyweight, and THCP is Superman buzzed on Red Kryptonite (it's extremely strong and powerful for those who haven't kept up with their comics). Each one has its own plusses and minuses, depending on personal preference. Some folks prefer a subtle buzz, while others want to get messed up on the anti-life equation and destroy the world with Darkseid (again, use a strong cannabinoid product for the non-comic nerds here).
HHC smokables are roughly 80% as potent as delta 9 THC and three to four times stronger than delta 8. Whether you choose HHC pre-rolls or HHC carts, you're getting a product with a kick. HHC is more or less a next-level cannabinoid, meaning that HHC smokable products such as pre-rolls, flower, and vapes are a great way to start experimenting with intense cannabinoids that help you relax.
What Other Benefits Do HHC Smokable Products Have?
HHC smokable products have several benefits, as the cannabinoid is similar to, though not precisely like, delta 8. It even slightly mimics CBD a little tiny bit. That is to say, anyone looking for wellness qualities from HHC smokable products such as HHC pre-rolls or HHC disposable vapes is looking in the correct place. Much like those compounds, HHC smokables may be able to assist some users in the following ways:
As an analgesic
With stress relief
With anxiety relief
By offering mild to strong
In giving euphoria
With head and body highs
Which HHC Smokable Should I Choose?
HHC smokable products are said to be very relaxing, according to user reports. Many choose to add HHC flower or HHC pre-rolls to their daily routines because they offer a safe way to relax. In many ways, vaporizing HHC is perhaps the most relaxing way to consume hemp because of its pleasant taste — most vaping products come in delicious flavors and strains.  
Which HHC product should you choose? There are several options, and only you can decide. You can vape HHC before bed to help relax or after work to blow off some steam. The mellowing experience of HHC smokable products, combined with their natural tranquility, creates a state of deep relaxation.
Which HHC Smokable Should I Choose?

| Is it?/ Does it? | HHC Flower | HHC Pre-Roll | HHC Disposable Vape | HHC Cart |
| --- | --- | --- | --- | --- |
| Available in different strains? | Yes | Yes | Yes | Yes |
| Reusable? | No | No | Sometimes | Sometimes |
| Disposable? | No | No | Yes | Yes |
| Leave a strong odor? | Yes | Yes | No | No |
| Potent? | Yes | Yes | Yes | Yes |
| Available with Kief? | Yes | Yes | No | No |
| Combustible? | Yes | Yes | No | No |
| Green? Sustainable? | No | No | Yes | Yes |
HHC Disposable Vapes: Vape Pens That Buzz
Sometimes, you want a quick and easy vaping experience without any commitment. HHC disposable vapes are a great way to introduce yourself to HHC smokable products. HHC Vape Pens are a terrific pre-filled, single-use option good for up to 200 to 400 or more puffs. The best part is you can feel the buzz with HHC vape pens in delicious flavors and strains and toss the pen when you are finished.
HHC Carts: Plug, Play, and Buzz
HHC Carts are perfect for anyone who wants their buzz to go to the next level. Vape carts made with HHC are for the experienced vape enthusiast. You can use a vape tank or cartridge with your mod or battery pack. They come in various flavors and strains, and while the carts themselves are disposable, you need a 510-compatible battery to reuse them. These carts offer a killer buzz.
HHC Pre-Rolls and HHC Flower: Back to Basics Bud
All-natural pre-rolled joints offer users a back-to-basics approach to cannabinoids, which is a great way to gather friends and have fun. Pre-rolls of HHC whole-flower hemp are the new way to get into old classics. Whether you prefer one rolled-in kief, pre-rolled joints infused with natural HHC cannabinoids are super chill and relaxing. There are no papers, no buds, and no worries about your rolling skills — just a perfect joint.
HHC Smokable Products: Final Thoughts
HHC Smokable Products are a brave new world of cannabinoid adventures waiting for you to hop on board. They offer a little bit of something old and new, with HHC pre-rolls, HHC flower, and HHC vapes. So, whether you prefer a vape pen, cart, or joint, there's something for everyone with HHC smokables!