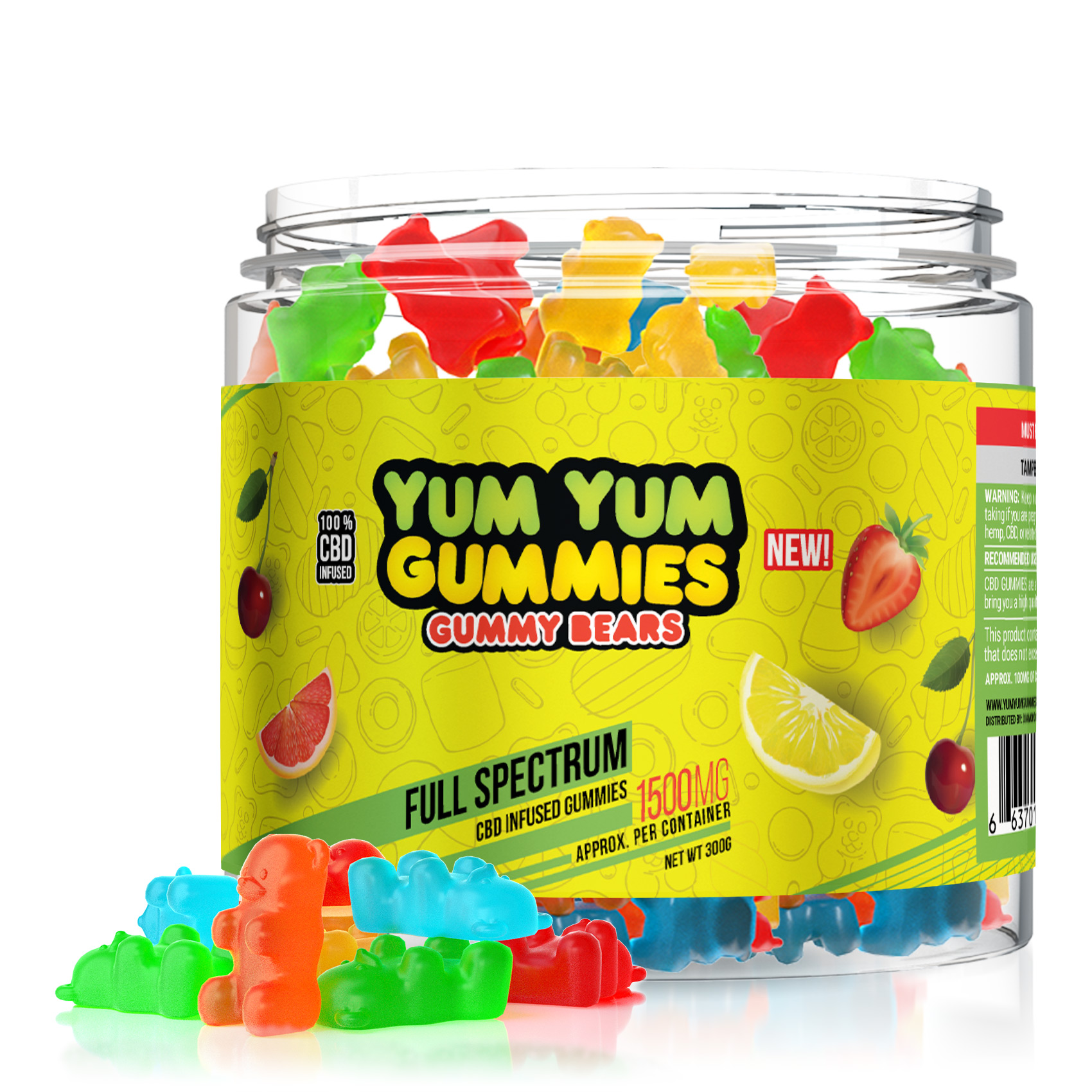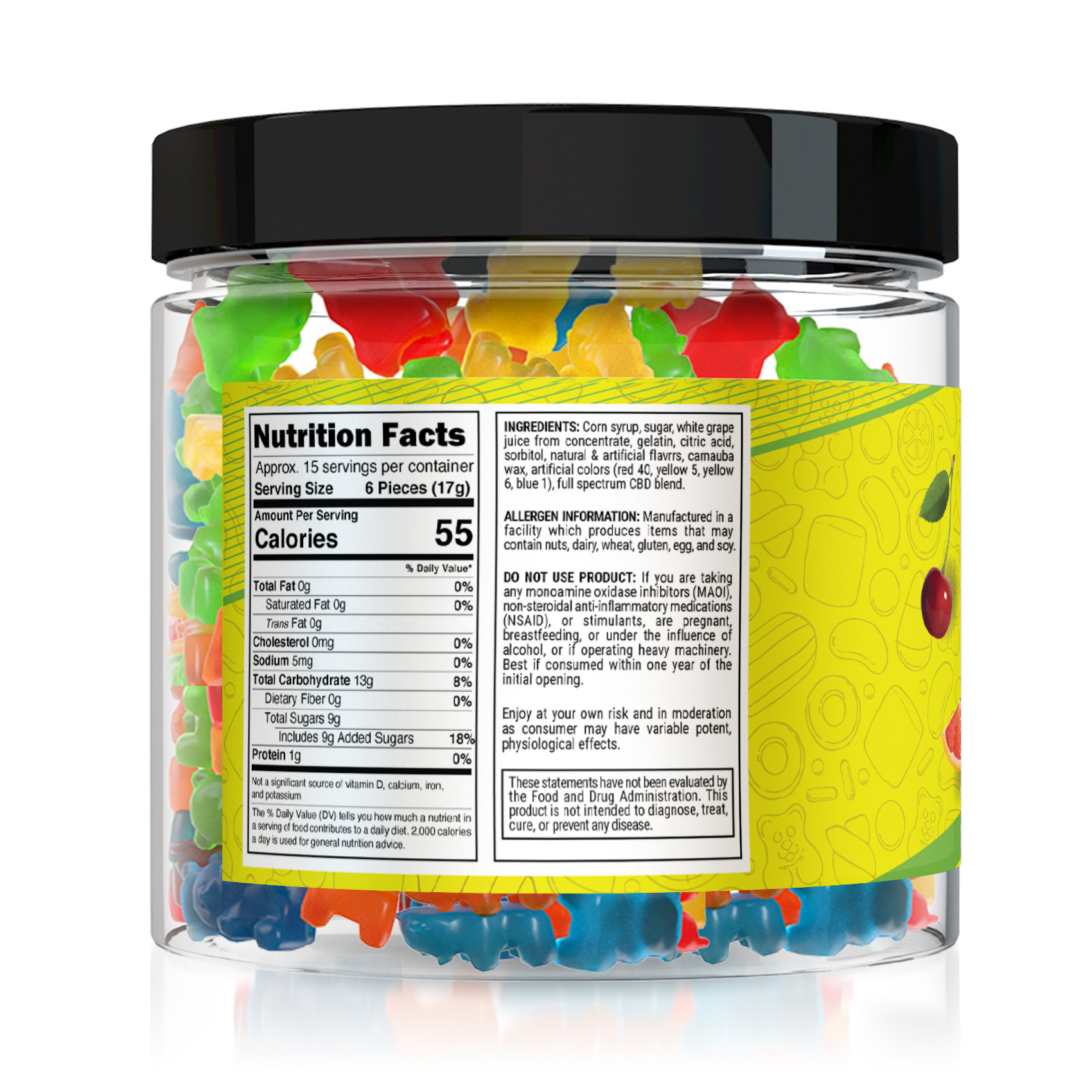 Yum Yum Gummies - CBD Full Spectrum Gummy Bears - 1500mg
Yum Yum Gummies 1500mg Full Spectrum CBD Infused Gummy Bears use natural CBD hemp extract and deliver yummy CBD gummy taste. CBD Gummies are the #1 choice for many people wanting to take CBD oil … Read more
Key Facts
With 1500mg of Full Spectrum CBD
Yum Yum Gummies 1500mg Full Spectrum CBD Infused Gummy Bears use natural CBD hemp extract and deliver yummy CBD gummy taste. CBD Gummies are the #1 choice for many people wanting to take CBD oil (cannabidiol) as they provide all of the benefits in one delicious dose.
These non-psychoactive CBD treats contain only trace amounts of less than 0.3 percent THC, falling below the legal limit. Our full spectrum formula provides all of the natural elements of the industrial hemp plant, including its organic cannabinoids and terpenes so that you can enjoy the full entourage effect of your CBD dose.  
Take Yum Yum Gummies 1500mg Full spectrum CBD Infused Gummy Bears and experience the delicious benefits of CBD oil.
Recommended use: take 1-6 gummies daily as needed.
Corn Syrup, Sugar, White Grape juice from concentrate, Gelatin, Citric Acid, Sorbitol, Natural & Artificial Flavors, Carnauba Wax, Artificial Colors (Red 40, Yellow 5, Blue 1). Proprietary Blend and CBD.
Zchallback. on August 1, 2020
They are good and chewy but the flavor needs some work. Sometimes they are bitter or medicine-y and other times they don't seem to have any flavor. Consistent, good flavors would make this product much better.
Nancy B. on June 12, 2020
this product helps me sleep and relax at night
Joseph W. on June 10, 2020
My wife and I really like these full spectrum gummies. They are very good quality for the price. We may try the higher dose at a later time.
Classc_ladee. on June 5, 2020
Durant P. on June 3, 2020
Common Questions