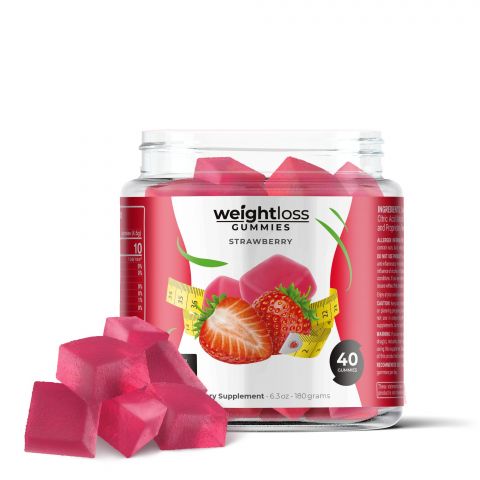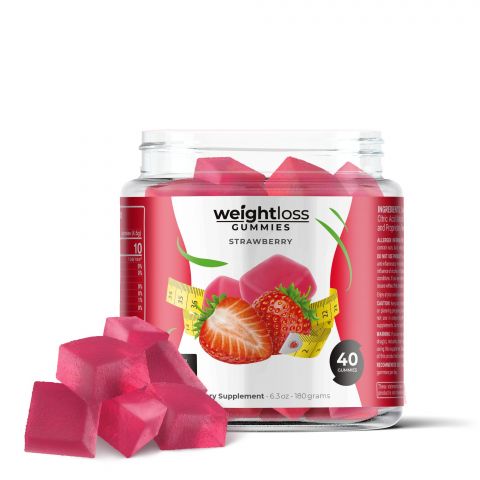 Weightloss Gummies - Strawberry
Product Info
Have you been trying to lose a few pounds? Does the daily stress of work, parenthood, or simply getting older make it more difficult? You want to do more than follow a fad diet. If so, you should try Weightloss Gummies in Strawberry flavor, the all-new gummy designed to help you lose weight naturally. This gummy is the perfect way to help you lose weight naturally.
Losing weight is difficult, but Weightloss Gummies can make it easier. This intense 10-day program is the key to Weightloss Gummies. Combining Weightloss Gummies Strawberry Flavor with diet, exercise, and, of course, a good night's sleep can make you feel better and look better. You'll require a whole new wardrobe before you know it.
The best part is that Weightloss Gummies are entirely safe and all-natural. Our lab affiliates test each product to ensure no carcinogens or adulterants. Weightloss Gummies contain only pure, unadulterated ingredients. If you're trying to lose weight, incorporate Weightloss Gummies into a lifestyle change that includes eating right, sleeping well, and exercising. You'll be amazed at the results!
Sugar, Tapioca Syrup, Corn Syrup, Water, Pectin Citric Acid Natural Flavors, Fruit and Vegetable Extract (Color)
Frequently Asked Questions
What is a supplement?
A supplement is a non-cannabinoid product. These products help with many different things from energy to rest and more. We have a wide selection of supplements available for you to look at and purchase.
How are supplements different from cannabinoid products?
While both supplements and cannabinoids are all natural products, the former does not come from hemp nor is it a compound that can get you high. Cannabinoids have very distinct features while supplements can include a wide variety of plants and compounds.
Should I choose supplements or cannabinoids?
Supplements are a great way to increase desire or boost energy without committing to cannabinoids. Choosing which one is right for you is a personal decision however. We recommend trying each until you find one that suits your lifestyle.
What are Weightloss Gummies?
Weightloss is America's #1 selling weight loss supplement brand. These all-natural gummies are made with no carcinogens and no adulterants, and are then third-party lab tested to ensure safety and quality. 
Will Weightloss Gummies help me lose weight?
They will help. That said, true health can only be achieved by healthy eating, regular exercise, and balanced sleep. Although these are a great supplement to any wellness routine, they on their own are not meant to be a replacement for other weight-loss methods.