Topical Pain Relief 3 Pack Bundle
Product Info
Achy joints and muscles? Enjoy the wonderful, soothing relief of high-quality CBD in our topical pain bundle, which includes a 500MG CBD-infused pain cream, lotion, and muscle gel. Experience a $160+ value for way less with free shipping! 
Topical Pain Relief Bundle contains one (1) 500MG Pain Cream, one (1) 500MG Lotion and one (1) 500MG Muscle Gel.
CBD Oil Biotech Hand & Body Lotion - 500mg:
Full Spectrum Industrial Hemp Cannabidiol (CBD), De-ionized Water, Mineral Oil, Glycerine, Stearic Acid, Coconut Oil, Cetearyl Alcohol, GMS & PEG-100 Stearate, Peppermint Oil, Bentonite, Isopropyl Palmitate, Menthol, Propylene Glycol, Eucalyptus Oil, Petrolatum, Tealan (99%), Dimethicone 350 Viscosity, Methyl Paraben, Carbopol 934, Germall Plus Powder, Propylparaben, Terpenes.
CBD Oil Biotech Muscle Gel - 500mg:
Full Spectrum Industrial Hemp Cannabidiol (CBD), Organic Aloe Leaf Juice, Meadowfoam Seed Oil, Menthol Crystals, Capsicum Fruit Oleoresin, White Camphor Bark Oil, Sweet Basil Leaf Oil, Black Pepper Oil, Roman Chamomile Flower Oil, German Chamomile Flower Oil, Cinnamon Leaf Oil, Citronella Oil, Eucalyptus Leaf Oil, Helichrysum Flower Oil, Ginger Root Oil, Pink Grapefruit Peel Oil, Juniper Berry Oil, Lemongrass Oil, Peppermint Oil, Pine Needle Oil, Ravensara Oil, Rosemary Leaf Oil, Spearmint Oil, Wild Oregano Oil, Glycerin, Witch Hazel Water, Organic Alcohol, Phenoxyethanol, Carbomer, Triethanolamine, Tetrasodium Glutamate Diacetate.
Biotech CBD Cream - 500mg:
Industrial Hemp Cannabidiol (CBD), Menthol, Purified Water, Isopropyl Alcohol, Mineral Oil, Stearic Acid, Propylene Glycol, Aloe Vera Powder, Cetyl Alcohol, Etda, Glyceryl Stearate, Aloe Vera Gel, Triethanolamine, White Protepet, Dimethicone, Propyl Paraben, Methylparaben, Allantoin, Carbomer, Diazolidinyl Urea, Ladopropynyl Butylcarbamate, Camphor, Organic Ilex, Phenoxyethanol, Butylparaben, Ethylparaben, Isobutylparaben, Tea Tree Oil, Tocopherol Acetate (Vitamin E).
 
Active Ingredients
CBD Products are all-natural, hemp-derived cannabinoids made popular because of their wellness properties. These products are available in many forms, including creams, gummies, and capsules. Most people enjoy CBD Products for their ability to help maintain wellness.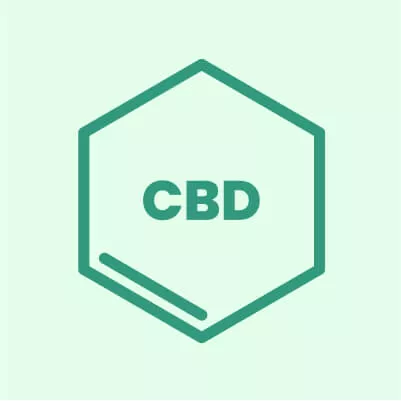 Frequently Asked Questions
What are the best ways to use CBD creams and topicals?
CBD creams and topicals are the ideal products for athletes, people who work out, and anyone else who needs a good cream or topical to take care of their skin. We recommend that you put just a dollop on your fingers and rub in a circular motion on your skin. You can use our CBD creams and topicals as needed throughout the day.
Are CBD creams the only type of pain relief available?
no, we have lots of pain relief besides CBD creams. We have CBD topicals like roll-ons and so much more. Check out our entire CBD creams and topicals collection to see what's available.
Does CBD Oil Biotech contain cannabinoids other than CBD?
No! Our CBD Oil Biotech products are made with CBD isolate, a pure CBD formula containing no traces of other cannabinoids or compounds naturally found in the hemp plant.
Are CBD Oil Biotech products safe to use?
Absolutely! CBD creams and roll-ons are made to help you relax, reinvigorate, and rejuvenate your body after long days at the gym or help relief pain. Derived from raw hemp oil, these products utilize the raw power of CBD to help sooth your aches and pains. 
Why choose CBD concentrate?
CBD concentrates are the perfect way to reap the benefits of CBD in hjgher concentrations than other products. One of the main advantages of CBD concentrate is that it contains higher CBD levels than those commonly found in the cannabis plant. In other words, you'll get all the benefits of CBD faster and stronger than with other products