Papaya Mini Pre-Roll - THCA - Chill Plus - 125mg
Product Info
Indulge in a moment of serene bliss with the Papaya Mini Pre-Roll by Chill Plus. Crafted with precision, this singular pre-roll holds 125mg of pure relaxation, offering a tranquil escape from the hustle and bustle of everyday life. Immerse yourself in the soothing effects of THCA and the delectable Papaya flavor as you savor this premium experience.
THCA takes the lead in this pre-roll, showering you with gentle relaxation with every inhale. Allow the stresses of the day to melt away as you embark on a journey of tranquility, elevating your senses and soothing your spirit.
Enhance your moment of reprieve with the luscious Papaya flavor. With each puff, the tropical sweetness of papaya dances across your taste buds, whisking you away to a paradisiacal escape, even if only for a moment.
Your well-being remains our priority. Be at ease knowing that every Papaya Mini Pre-Roll is subject to rigorous third-party lab testing. This dedication to quality ensures that every inhale is an affirmation of safety and satisfaction.
Active Ingredients
THCA, short for tetrahydrocannabinolic acid, is the precursor to the famous THC. Although it itself is not psychoactive, it becomes THC, the famous psychoactive compound, after undergoing decarboxylation, which involves heating the compound causing a chemical reaction. It can be decarbed via lighting a pre-roll, vaporizing vape oil, and more.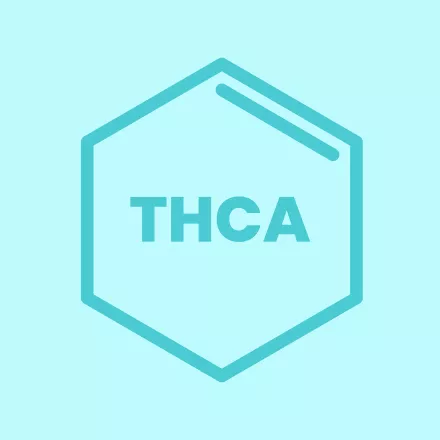 Frequently Asked Questions
What is a pre-roll?
As the name implies, a pre-roll is an already rolled joint. They come infused with many different cannabinoids, from delta 8 to HHC and more. 
How long does it take for a pre-roll to start working?
In most cases, you will be able to feel the effects of your pre-roll within 1-2 minutes, and they will last for 60-90 minutes after you have taken it.
What is THCA?
THCA (tetrahydrocannabinol acid) is a naturally occurring compound found in cannabis plants, particularly in the trichomes (crystal-like structures) on the flowers and leaves. It is the acidic precursor to THC (tetrahydrocannabinol), the well-known psychoactive compound in cannabis.
Is it true that smoking hemp makes you high, just like smoking marijuana?
It depends on the cannabinoid. Hemp contains negligible amounts of THC, the chemical in marijuana which cause that high feeling. But hemp contains a number of other cannabinoids that do cause a high, including delta 8, HHC, and more. Hemp and marijuana come from the same genus of plant, cannabis sativa, and they are two different plants altogether.
How long will a pre-roll last?
The terpenes in a joint should last for about 12 months if you keep it in good condition. If it still smells good, that means the terpenes are still present.
Recently Viewed