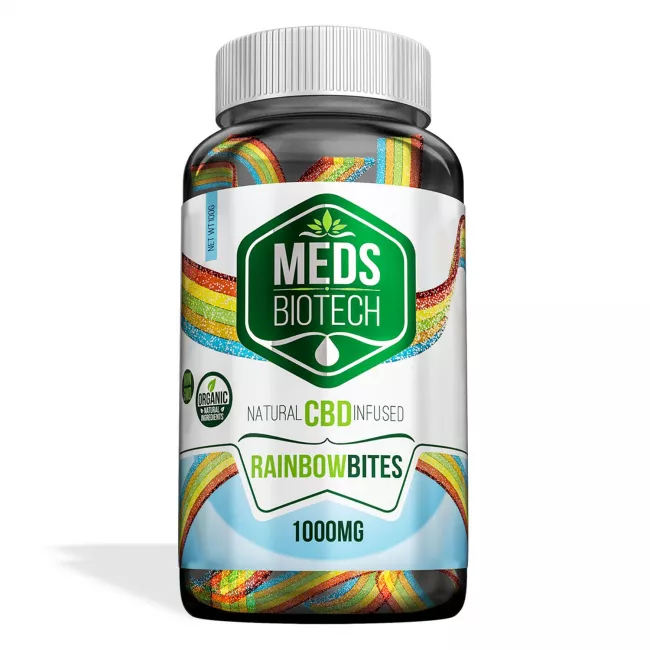 Meds Biotech Gummies - CBD Infused Rainbow Bites
Meds Biotech Gummies CBD Infused Rainbow Bites are natural, THC free edibles sourced from industrial hemp. Add these fruit flavored consumables infused with CBD from organic hemp to your wellness …
more
Other Variations
---
Customer Reviews
Jocelyn J. on December 10, 2018
Very Happy with this. I Love the taste and it's not too strong like some tend to be. New favorite!
Ron S. on December 7, 2018
Great product....poor packaging. I love your gummy bites of smaller dosage CBD, but the bite are very hard to get out of the bottle.The 1500 mg bites work to reduce chronic pain and I would highly recommend.
Kevin F. on November 29, 2018
We have really liked the Gummy Bears. Found the strips difficult to get out the bottle and than we would have issues with them tearing. The Gummy bears work well. Help in sleeping more soundly so in the morning you feel more rested.
Patrick N. on November 5, 2018
Overall great product. Only reason for 4 stars instead of 5 is the packaging; very difficult to get out of and often times leads to the gummies coming apart.
Products You've Seen Recently