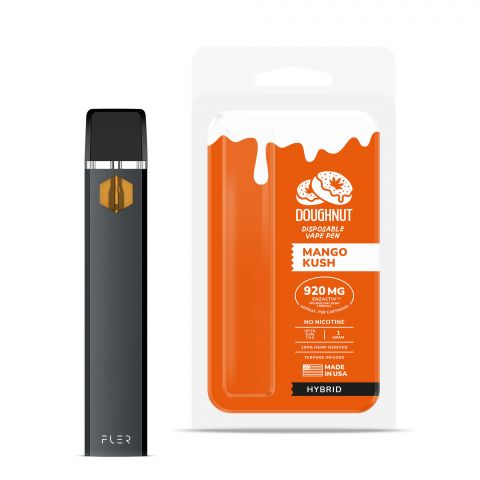 On sale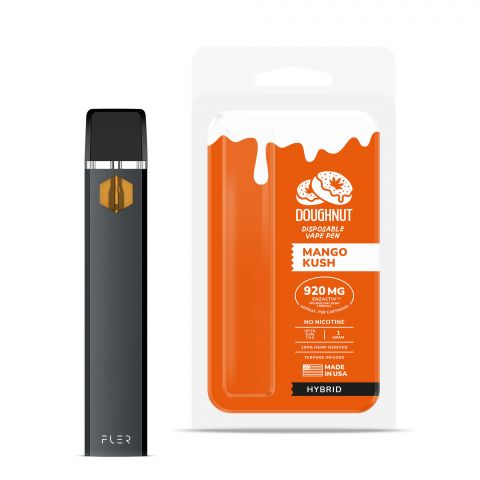 Mango Kush Vape - CBD & Enzactiv - Disposable - Doughnut - 920mg
Product Info
Forget the coffee; add some real buzz to your next Doughnut run. Doughnuts Active CBD Disposable Vape Pens, now in Mango Kush, blend the sweet and sugary flavor of everyone's favorite breakfast treat with Enzactiv, a proprietary hemp formula not unlike Delta-8 THC. It's like waking up and starting your day at the corner bakery with some Mango Kush and a buzz. With Doughnuts Active CBD Disposable Vape Pens, now in Mango Kush, morning will never be the same.
What is Enzactiv? It's our all-new proprietary hemp formula that feels just like Delta-8 THC. It's an all-natural buzz built on a foundation of cannabidiol grown from hemp farms right here in the USA. With Enzactive, you'll feel cool, calm, and collected. There's no paranoia and no anxiety, just the smooth, all-natural buzz that comes from hemp — and doughnuts!
And these Doughnuts are packed with the sweet, tasty flavor of Mango Kush, a strain that lets you experience the distinct kush flavor. Enjoy a hint of pine combined with Mango and kush that keeps everything super chill. 
Doughnuts Active CBD Disposable Vape Pens, now in Mango Kush, contain Enzactive, the only hemp-based formula with a buzz for when Delta-8 is out of reach. As with all of our products, it's lab-tested and approved for your safety — guaranteed to be a pure, unadulterated product with no synthetics. Our Disposable Vaping Pens contain no Vitamin E Acetate whatsoever, and all of our lab results are available online for inspection. But hurry, before they're all gone!
Strength Per puff
3.83mg/puff
Active CBD Per puff
3.83mg/puff
Enzactiv TM, proprietary hemp extract blend, and Natural Terpenes.
Active Ingredients
Active CBD Products are all-natural, hemp-derived cannabinoids made popular because of their proprietary blend of hemp-derived cannabinoids. These products are available in many forms, including gummies, vape pens, and capsules. Most people enjoy Active CBD Products for their ability to help you find your center.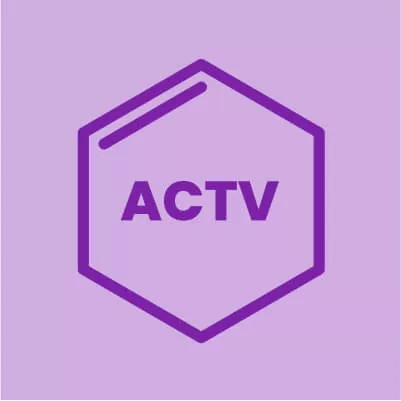 Frequently Asked Questions
How long will the effects of Active CBD last?
It all depends on the product you use. It takes a while for the Active to metabolize in your system, so the high can last all day with edibles. With vapes, the effects come in short, powerful bursts.
Will Active CBD be detected on a drug test?
Active CBD contains CBD, CBDA, CBDV, THC, CBC, CBN, CBG, and THCV. The THC is minimal, meaning Active CBD shouldnt be detected on a drug test. However, depending on the type of test taken and the sensitivity of the test, there is a possibility that it will be detected. You should always proceed with caution. That being said, it is designed to be legal in all 50 states.
Is Active CBD a synthetic product?
Absolutely not! Active CBD with NeutractivTM, our proprietary blend of hemp, is an all natu8ral, hemp-derived collection of cannabinoids made especially with you in mind.
Whats the best dosage of Active CBD to take?
The answer really depends on which product you use and what effect you are looking for. With edibles, the come-up is slow but can last all day, so we recommend following the serving recommendations on the package and only taking one or two. Take a few puffs off your tank or pen with vapes until the desired effect is reached.Go slow and increase your dose. Remember, you can always take more, but you cant take less.
Is Active CBD the same as THC?
No, Active CBD is a proprietary blend of hemp-derived cannabinoids, and THC is cannabis. Both compounds are different in terms of strength, potency, effect, and legality.