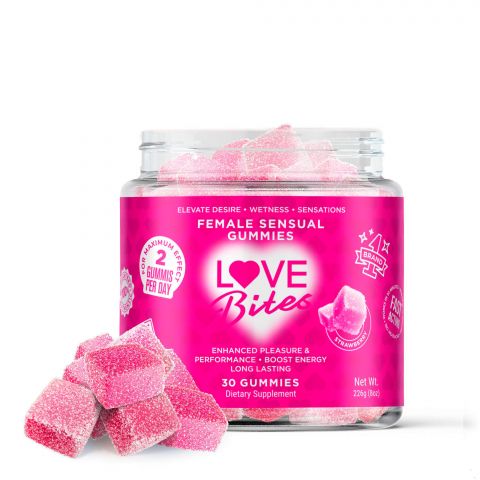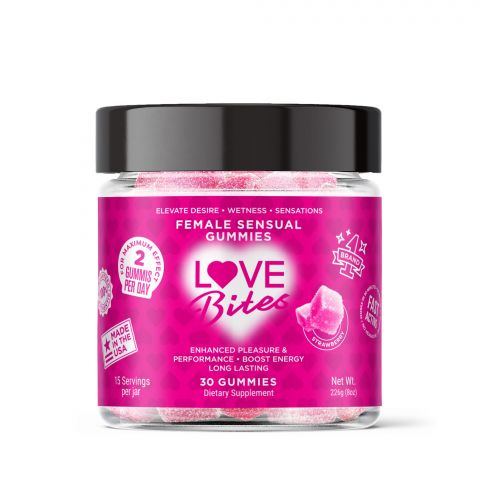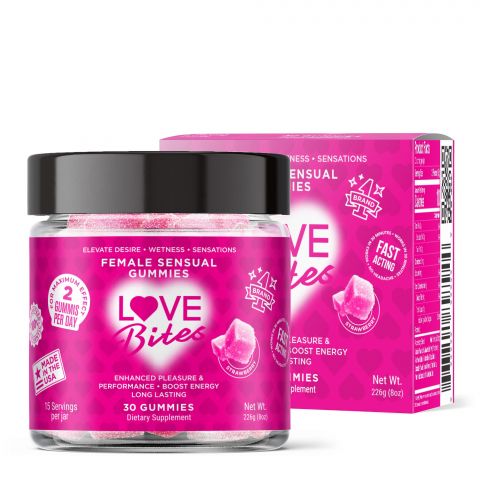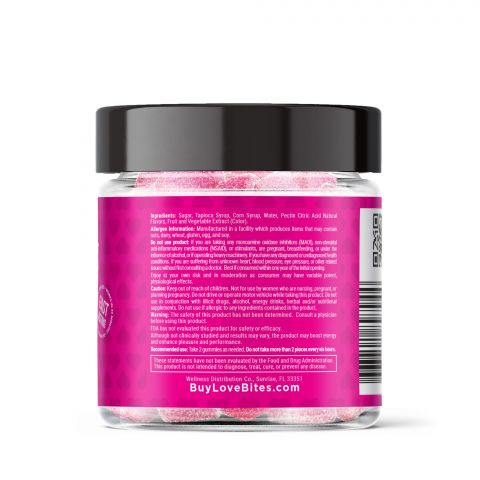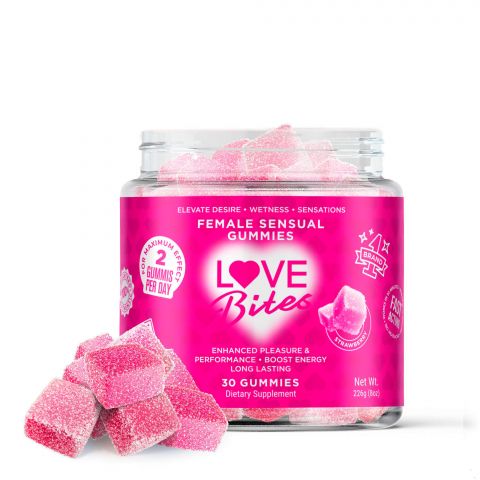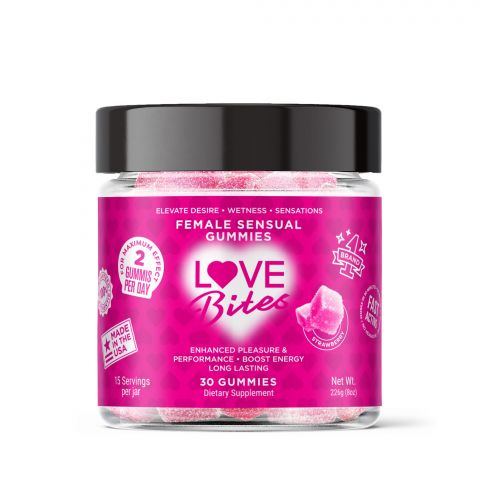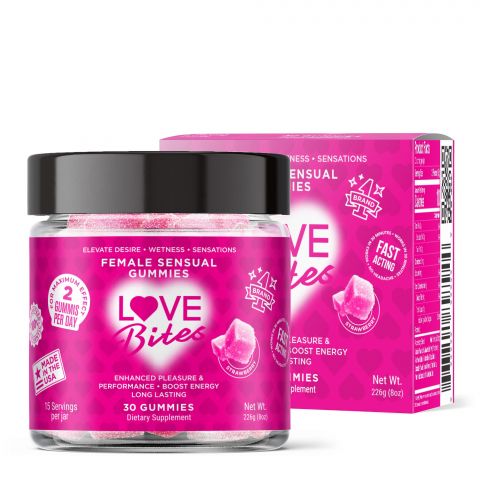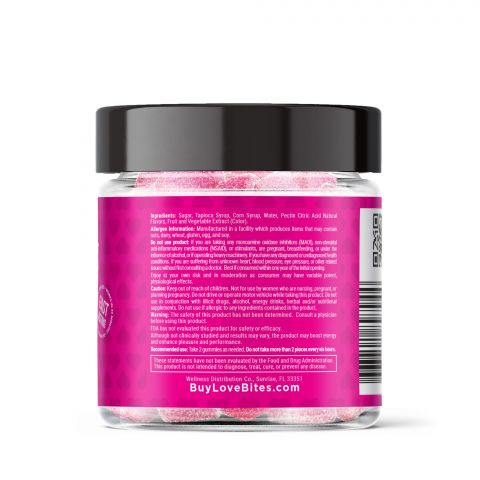 Love Bites Female Sensual Gummies in Jar
Product Info
Does your love life seem to be going cold? Have you lost the passion in your bedroom? Let's spice up the sheets, ladies. Sometimes love sucks, but sometimes Love Bites.
Make your bedroom more sensual and satisfying. Take your relationship to a new level, lubricate your relationship, and open yourself up to something new!
Try Love Bites Female Sensual Gummies in Strawberry, the sweet, fruity, juicy gummy made just for you and your needs. In the bedroom, Love Bites Sensual Gummies make things slower; they nibble you all over and let you peak when you're ready. There's no other female sensual gummies like these.
How do these authentic, strawberry-flavored female sensual gummies do the trick? It's simple, really - you pop two gummies, and in under 30 minutes, your partner will look at you with new eyes. You'll feel like you're 20 years old again. Love Bites Female Sensual Gummies are strong, sensual, and give you that passion when you need it most!
Sugar, Tapioca Syrup, Corn Syrup, Water, Pectin Citric Acid Natural Flavors, Fruit and Vegetable Extract (Color)
Frequently Asked Questions
What is a supplement?
A supplement is a non-cannabinoid product. These products help with many different things from energy to rest and more. We have a wide selection of supplements available for you to look at and purchase.
How are supplements different from cannabinoid products?
While both supplements and cannabinoids are all natural products, the former does not come from hemp nor is it a compound that can get you high. Cannabinoids have very distinct features while supplements can include a wide variety of plants and compounds.
Should I choose supplements or cannabinoids?
Supplements are a great way to increase desire or boost energy without committing to cannabinoids. Choosing which one is right for you is a personal decision however. We recommend trying each until you find one that suits your lifestyle.
What are Love Bites?
Love Bites are sexual enhancement gummies for people looking to add a little spice to the bedroom. For men, it can add stamina, size, and confidence, while women can feel long-lasting, enhanced pleasure like never before!
Are Love Bites safe?
Absolutely! Love Bites act fast and have no negative side effects. That said, it's important to follow the dosages on product packaging to ensure any adverse effects that may result from a lack of moderation.