Double D Gummies - Delta 8 - Fresh - 1000mg
Product Info
A unique blend of cannabinoids is now available in 1000MG with Fresh Blended Gummies Double D! We've isolated and extracted the cannabis to ensure a powerful buzz. With Delta 8 blended gummies, you'll be able to enjoy world-class, unique, totally legal cannabinoids combined for your pleasure. They'll give you a one-of-a-kind, mind-blowing experience. It contains both delta 8 and delta 9 THC.
You can experience a potent, euphoric high from a Delta 8 blend. It's the perfect way to relax with friends or enjoy an afternoon alone; Fresh Blended Gummies Double D contains 15mg of delta 8 and 10mg of delta 9 per gummy to give an even smooth buzz. You just need to get yours before they sell out, so hurry up! It's completely legal, so don't miss out.
Are you interested in trying out blends for the first time? You're in for a treat. With blends, you'll get one of the most unique hemp-based experiences available, and they're perfect for those who prefer a more powerful buzz. We guarantee you'll love them - or you'll love them!"
Strength Per gummy
25mg/gummy
Delta 8 Per gummy
15mg/gummy
Delta 9 Per gummy
10mg/gummy
Sugar, Tapioca Syrup, Corn Syrup, Water, Pectin Citric Acid Natural Flavors, Fruit and Vegetable Extract (Color), and Hemp-Derived Cannabinoid Blend Extract.
Active Ingredients
Delta 8 Products are all-natural, hemp-derived cannabinoids made popular because of their bold, relaxing, and buzzy high. These products are available in many forms, including gummies, vapes, and concentrates. Most people enjoy delta 8 products for their ability to enhance your mind.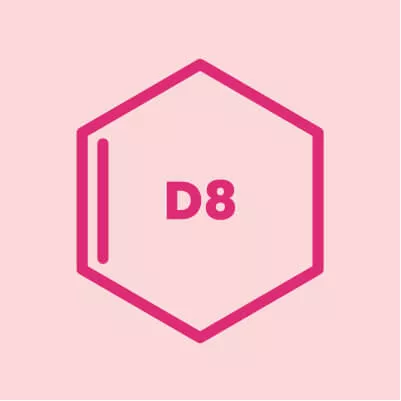 Delta 9 Products are all-natural, hemp-derived cannabinoids made popular because of their bold, buzzy, and legal high. These products are available in many forms, including gummies, chocolates, and vapes. Most people enjoy Delta 9 Products for their ability to enhance your mind.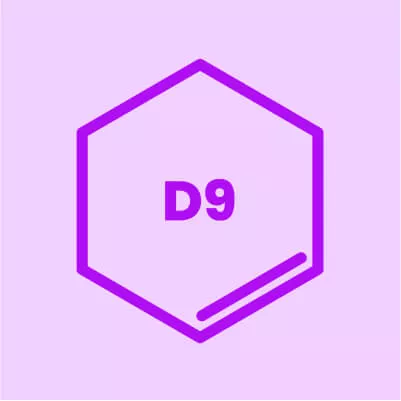 Frequently Asked Questions
How do delta 9 THC gummies differ from delta 8 gummies?
Hemp-derived delta 9 gummies and delta 8 gummies are processed similarly by the body, and both can get you high. However, hemp-derived delta 9 THC tends to be more potent than delta 8, and will likely result in a stronger, longer-lasting high.
Why choose delta 9 gummies over delta 8 gummies?
A Delta 9 gummy is different from a CBD gummy or a Delta 8 gummy. There's no right or wrong choice. It depends on what's important to you.
You can enjoy the boldest taste and high with Delta 9 gummies. Or you might prefer CBD if you're looking for therapeutic, calming effects. Maybe you want something a little less potent so you choose delta 8 gummies.
We encourage you to sample a bunch of products if you're not sure which one is best for you.
What are Delta 8 gummies?
Delta-8 gummies start slow and last long. You want to be careful because at first, you might think the gummy isn't working and be tempted to take more. But before you know it, you'll be buzzed or enveloped in a sea of wellness while feeling buzzed.
How long does Delta 8 edible take to kick in?
A number of factors determine the time it takes for delta 8 edibles to kick in. It is imperative to take into account the user's body size and metabolism. Additionally, it can also depend on the previous use of the cannabinoid and individual tolerance levels. D8 edibles generally require 30 minutes or more to take effect. Depending on the individual, it may take several hours for the edible to break down and release the cannabinoids.
Do you sell delta-9 gummies?
Yes we sell D9 gummies! Our delta 9 THC gummies are one of our most popular products! As with any edibles, we recommend that you start slow. Take one or two gummies and then increase your dose every few hours until you feel the desired effect. Remember, edible products like gummies take some time before the effects (aka the high) begin. So be patient!