Delta-8 THC Snacks Spicy Cheese Crunchies - 250MG
Product Info
Take the one crunch challenge and add a little spice to your next high with Spicy Cheese Crunchies, cannabis edible treats that cure and cause the munchies all in one. You'll lick your fingers clean with the succulent taste of spicy cheddar cheese while relaxing your mind with the euphoric buzz of all-natural cannabis. It's a cheesy, crunchy bud made to go wherever hunger strikes. 
Spicy Cheese Crunchies cannabis treats are an adult snack — a made-to-order snack for grown-ups looking to chill, relax, and reach another plane. They're made with all-natural herb of the best kind; it's super sweet bud that gets you buzzed and makes everything feel better. With Spicy Cheese Crunchies, treating yourself to all-natural cannabis never felt so good.
Spicy Cheese Crunchies all-natural hybrid cannabis treats are high-quality edibles filled with cheesy, crunchy goodness. For the best experience, start with a low-dose or single-serving until you know how the edible will affect you. Like all the best cannabis edibles, Spicy Cheese Crunchies may take up to two hours to reach maximum effect. For the perfect buzz, make Spicy Cheese Crunchies your only treat.
Spicy Cheese Crunchies cannabis snacks are an all-natural way to tickle your taste buds. These delicious cheesy treats contain no carcinogens, no synthetics, and no contaminants. In here, you'll find nothing but pure baked bud for a sweet high that will have you coming back for more.
Active Ingredients
Delta 8 Products are all-natural, hemp-derived cannabinoids made popular because of their bold, relaxing, and buzzy high. These products are available in many forms, including gummies, vapes, and concentrates. Most people enjoy delta 8 products for their ability to enhance your mind.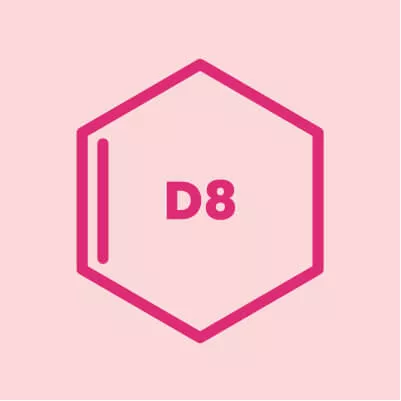 Frequently Asked Questions
How long does Delta 8 edible take to kick in?
A number of factors determine the time it takes for delta 8 edibles to kick in. It is imperative to take into account the user's body size and metabolism. Additionally, it can also depend on the previous use of the cannabinoid and individual tolerance levels. D8 edibles generally require 30 minutes or more to take effect. Depending on the individual, it may take several hours for the edible to break down and release the cannabinoids.
How long does Delta 8 edibles stay in your system?
Despite delta-8 THC's effects lasting up to five hours in your body, metabolites persist for up to 90 days. Metabolites are only detectable for a few days with common tests. You may still test positive after 30 days if you are a chronic user.
Are Delta 8 edibles safe?
Medically, pure delta-8 is just as harmless as pure delta-9. There is no safe amount (because of the lack of regulation), but from a practical standpoint, there is no safe amount.
Do Delta 8 edibles make you high?
The high associated with delta 8 THC edibles is more subdued than the one associated with delta 9 THC edibles, according to those who have tried them. The effects may include tiredness, relaxation, and hunger. Generally, users report feeling more clearheaded than with d9 THC, and these effects are predominantly localized to the physical body.
Can drug dogs smell delta 8 edibles?
Drug dogs are trained to detect certain terpenes. There is a possibility they may be alerted if the product contains terpenes. According to Dan Hayter, who founded K9 Global Training Academy and was formerly the lead dog trainer for the military's drug teams, edibles can be traced.