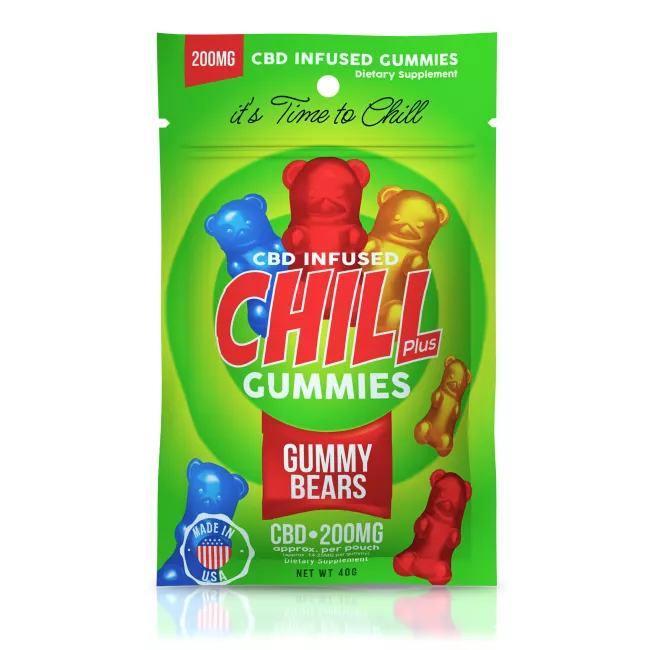 Chill Plus Gummies - CBD Infused Gummy Bears - 200mg
Chill Plus Gummies 100% CBD Infused Gummy Bears are the natural CBD edibles made from industrial hemp and free of THC. Be well with these extra strength CBD oil infused edible gummies!A fun way to …
more
Other Variations
---
Customer Reviews
Dreama L. on May 18, 2019
They really help me sleep which is great because i have an awful time trying to fall asleep at night and they help with my anxiety, definitely going to purchase again!
Penelope D. on May 16, 2019
Taryn E. on April 21, 2019
Only need a couple to sleep great!
S. D. on April 14, 2019
I think these are great! Good taste, relaxed immediately! I use around mid afternoon, or really in the a.m. If I know work is going to be stressful. They also help with getting to sleep and sleeping the whole night thru without any morning groginess. Customer service was quick in answering questions online regarding dosage and mg per gummy, and that was appreciated. Where have these been all my life!?
Claire G. on March 27, 2019