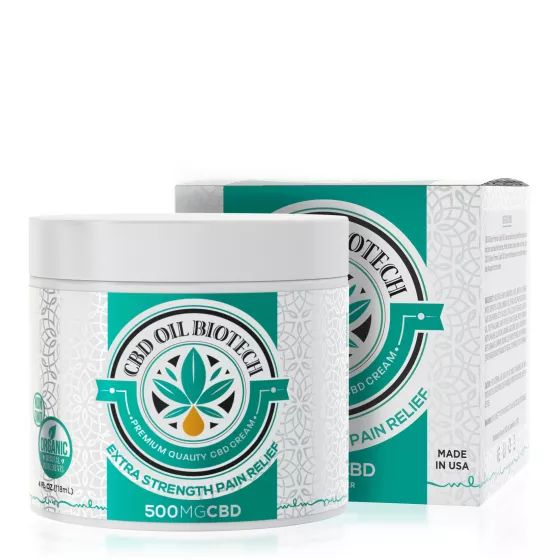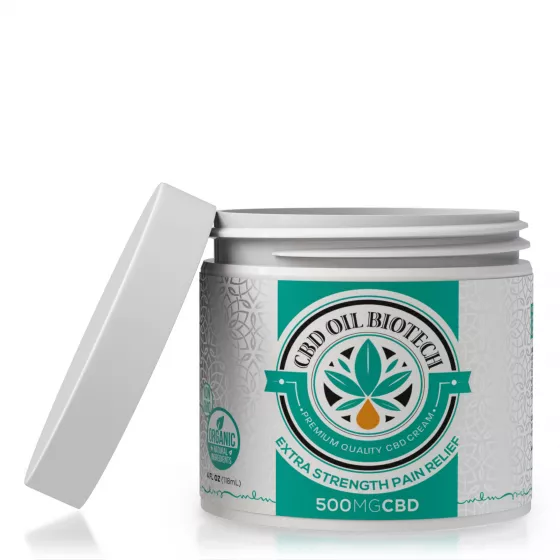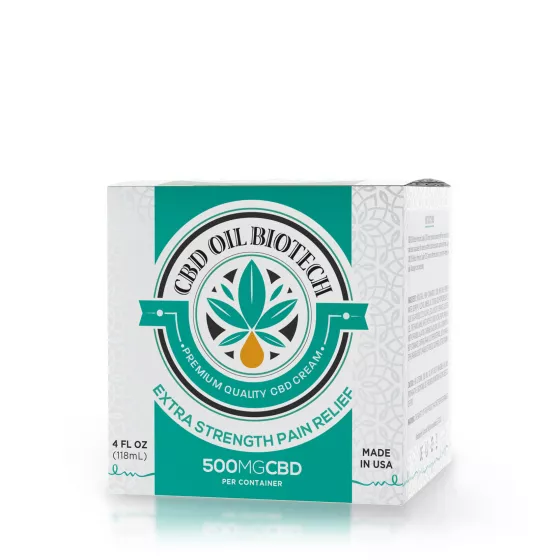 CBD Oil Biotech Cream - 500mg
CBD Oil Biotech CBD Cream 500mg is the ultimate CBD cream for athletes. This concentrated, CBD oil lotion has menthol and natural CBD infused hemp oil (sourced from industrial hemp). Rub CBD Oil … Read more
Key Facts
With
500mg
of CBD Isolate
CBD Oil Biotech CBD Cream 500mg is the ultimate CBD cream for athletes. This concentrated, CBD oil lotion has menthol and natural CBD infused hemp oil (sourced from industrial hemp).
 
Rub CBD Oil Biotech CBD Cream into your skin and feel what happens with natural, CBD hemp oil with menthol.
 
The most popular form of topical CBD oil, CBD Cream is most effective in high concentrations like our 500mg Biotech CBD Cream formula.
 
Get yourself going with CBD Oil Biotech CBD Cream 500mg!
Industrial Hemp Cannabidiol (CBD), Menthol, Purified Water, Isopropyl Alcohol, Mineral Oil, Stearic Acid, Propylene Glycol, Aloe Vera Powder, Cetyl Alcohol, Etda, Glyceryl Stearate, Aloe Vera Gel, Triethanolamine, White Protepet, Dimethicone, Propyl Paraben, Methylparaben, Allantoin, Carbomer, Diazolidinyl Urea, Ladopropynyl Butylcarbamate, Camphor, Organic Ilex, Phenoxyethanol, Butylparaben, Ethylparaben, Isobutylparaben, Tea Tree Oil, Tocopherol Acetate (Vitamin E)
Lynne W. on October 24, 2020
Great product good for joints even gave my boyfriend a deep massage using this product it helped his tired strain muscles
Mildredyounge@aol.com. on October 13, 2020
There are no words, the best, giving them all n away and getting great responses.
Angelina M. on October 13, 2020
It has helped quite a bit with arthritis pain. Very effective!
Nancyscary@gmail.com. on October 13, 2020
Great! I really rely on this it makes me feel so much better
Debra H. on October 13, 2020