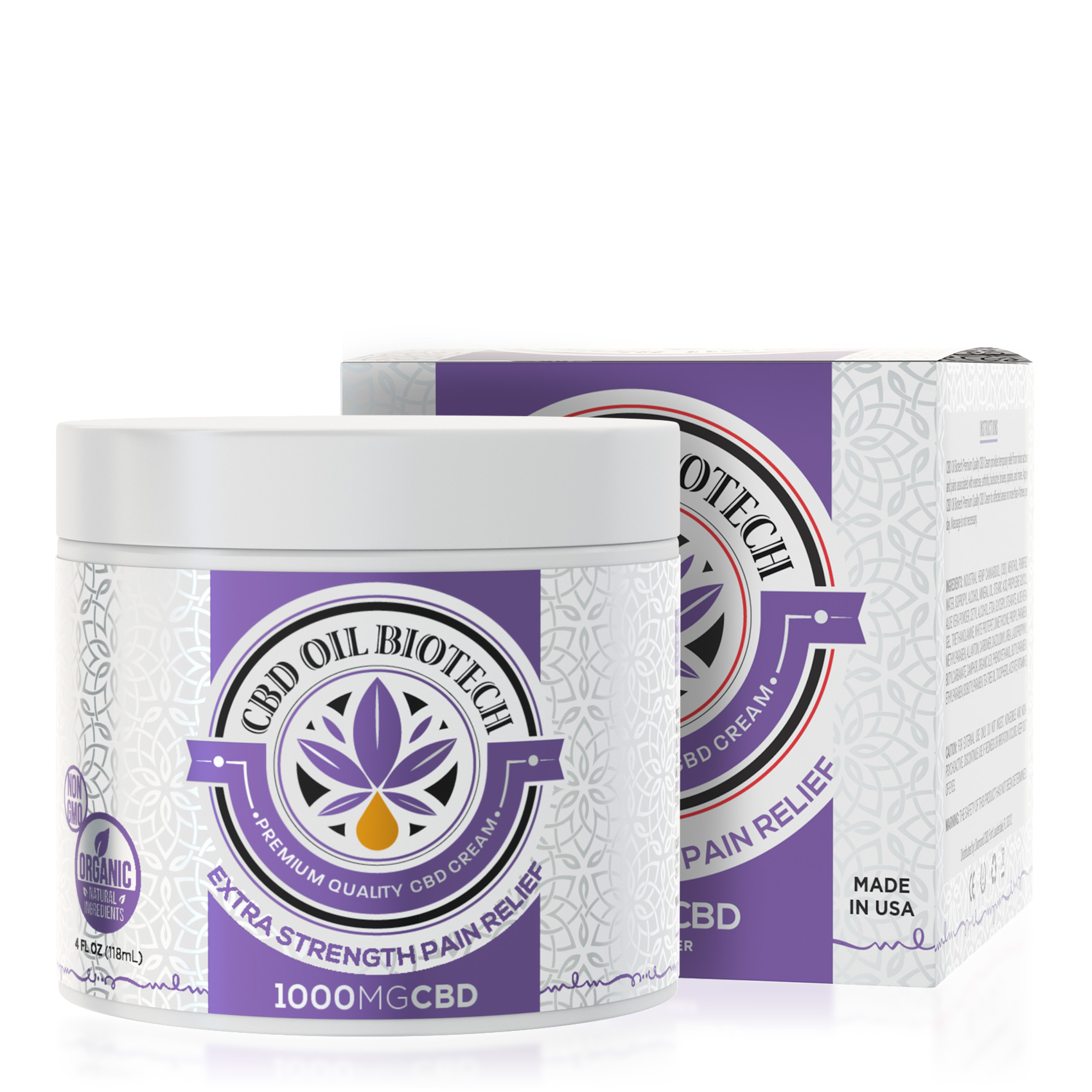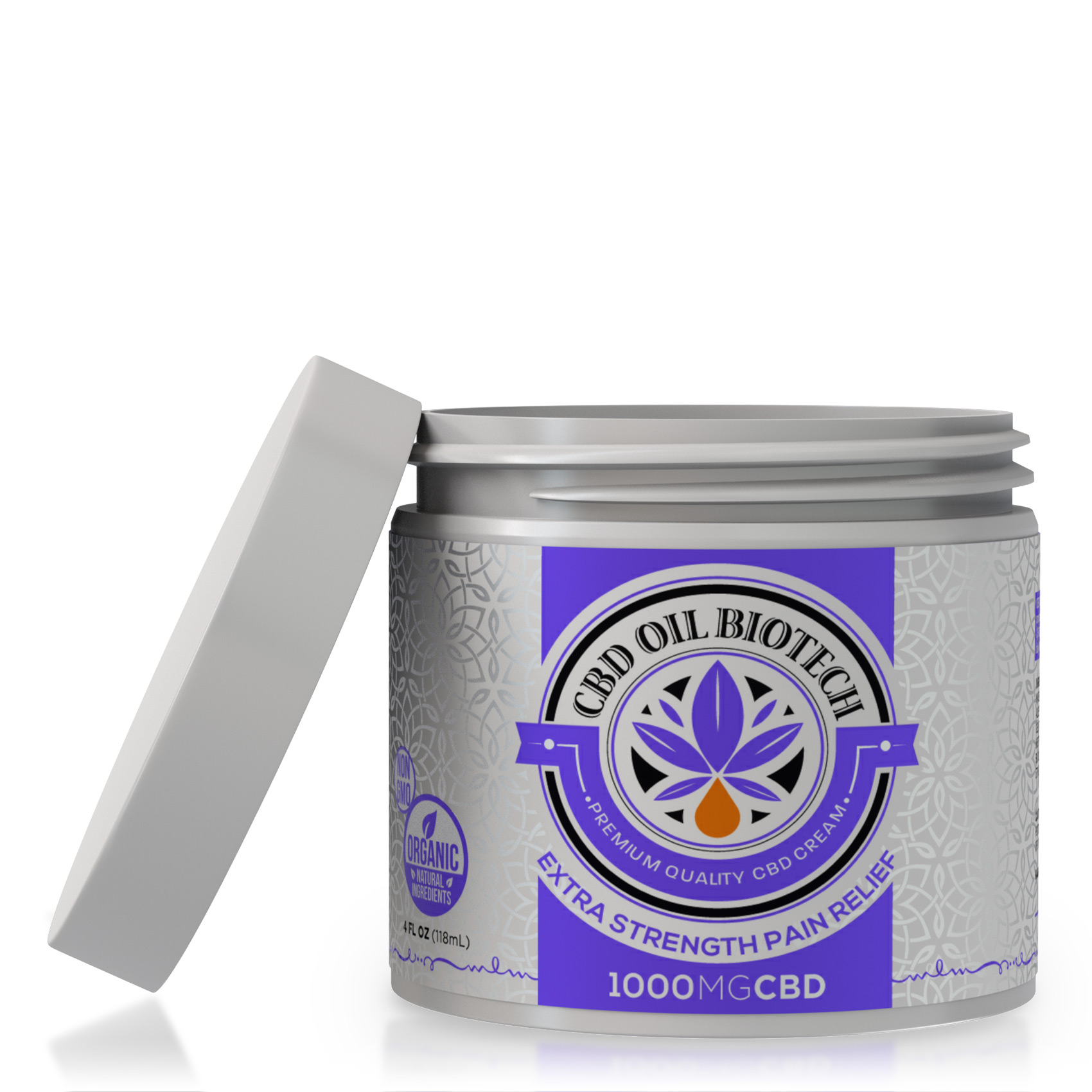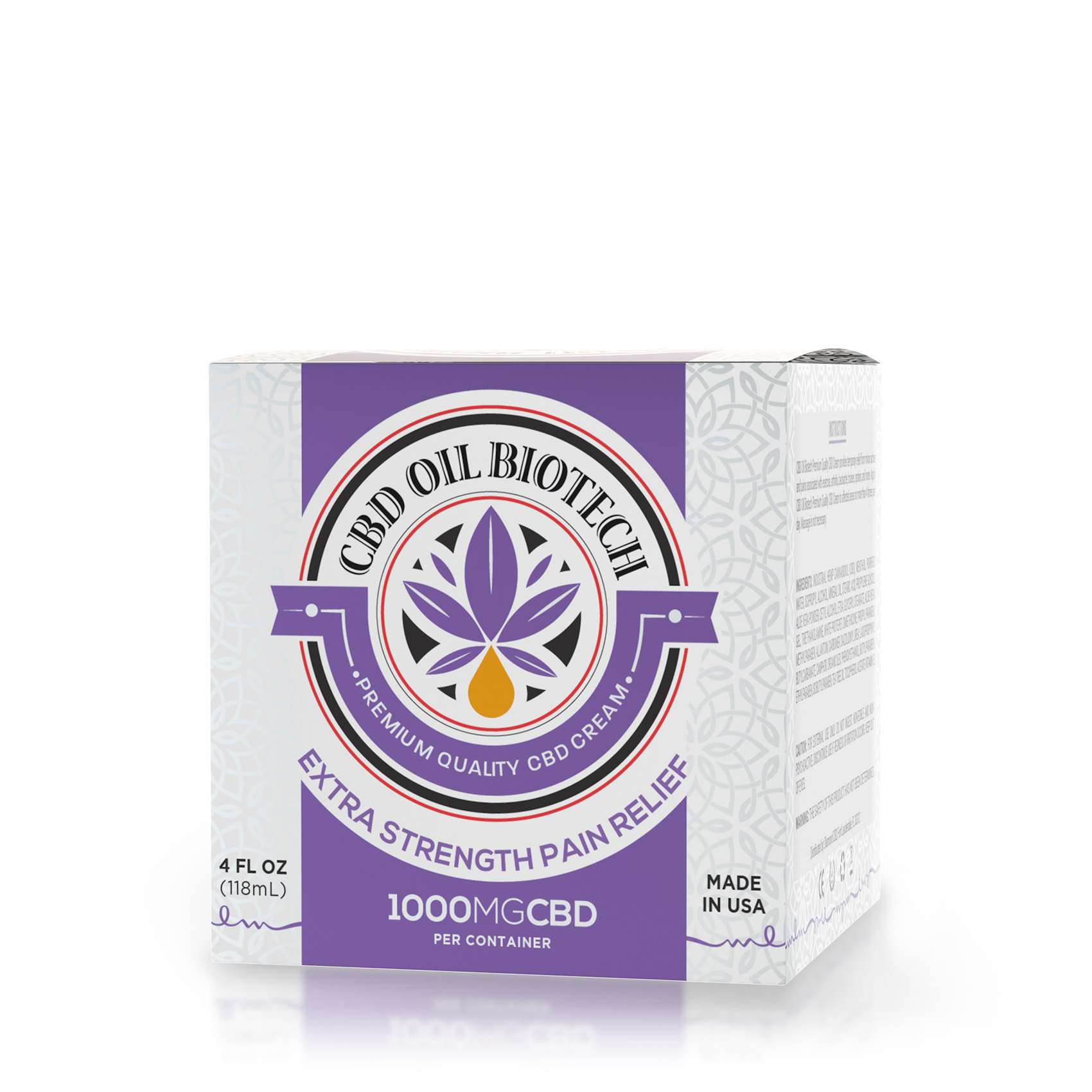 CBD Oil Biotech Cream - 1000mg
CBD Oil Biotech CBD Cream 1000MG is the ultimate CBD cream for athletes. This concentrated, CBD oil lotion has menthol and natural CBD infused hemp oil (sourced from industrial hemp).   … Read more
CBD Oil Biotech CBD Cream 1000MG is the ultimate CBD cream for athletes. This concentrated, CBD oil lotion has menthol and natural CBD infused hemp oil (sourced from industrial hemp).
 
Rub CBD Oil Biotech CBD Cream into your skin and feel what happens with natural, CBD hemp oil with menthol.
 
The most popular form of topical CBD oil, CBD Cream is most effective in high concentrations like our 1000 mg Biotech CBD Cream formula.
 
Get yourself going with CBD Oil Biotech CBD Cream 1000MG!
Industrial Hemp Cannabidiol (CBD), Menthol, Purified Water, Isopropyl Alcohol, Mineral Oil, Stearic Acid, Propylene Glycol, Aloe Vera Powder, Cetyl Alcohol, Etda, Glyceryl Stearate, Aloe Vera Gel, Triethanolamine, White Protepet, Dimethicone, Propyl Paraben, Methylparaben, Allantoin, Carbomer, Diazolidinyl Urea, Ladopropynyl Butylcarbamate, Camphor, Organic Ilex, Phenoxyethanol, Butylparaben, Ethylparaben, Isobutylparaben, Tea Tree Oil, Tocopherol Acetate (Vitamin E)
Marybeth W. on August 9, 2020
Not greasy, aids in pain relief and mobility. Slight minty smell that is not offensive. My third purchase of this product. As long as I have pain, I will be using this!!!
Mary beth H. on August 8, 2020
Patricia A. on August 6, 2020
Great product! As a senior I suffer from many aches and pains and. CBD pain cream has been a blessing. I am using it daily with awesome results of pain relief. The good folks at Diamond have been very helpful and I highly recommend them to everyone.

Anne D. on August 2, 2020
Successfully reduced inflammation that doctor prescribed oral medication could not.
Common Questions