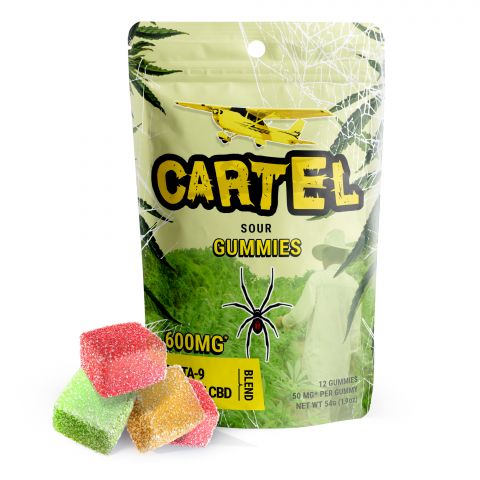 On sale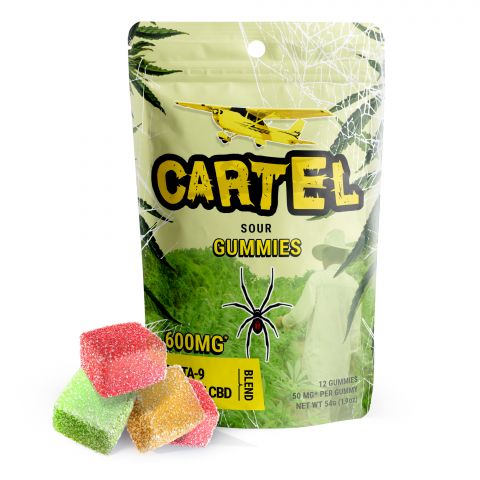 Cartel Sour Gummies - Delta 9, CBD Isolate Blend - Pure Blanco - 600MG
Product Info
Pure Blanco Cartel Sour Gummies, a combo of Delta 9 and CBD Isolate, is 600MG of power. And you want more than power. You're going to be king. You're always playing it fast and loose with the law because it's the only way to make a dollar in this town — and one day, you'll own it all. But first, you gotta get past the players, the cops, and the cartels. Grab your crew, get some metal, and get moving on the night with Pure Blanco. 
"Weak is Dangerous." It's the motto of the Infamous Griselda "La Madrina" Blanco, the first woman self-made Billionaire and one of the world's wealthiest drug traffickers. She earned $80 million per month trafficking drugs, and her son, Michael Corleone Blanco, followed in her footsteps. But after she was assassinated, he went legit. Blanco built the Pure Blanco empire with his friend Michael "Majix" Yuen. Their focus on Fashion, Film, Music, Cannabis, and Licensing carries on the family motto, "Weak is Dangerous." 
You want to build your empire? Then when you come for Pure Blanco Cartel Sour Gummies, make sure you got what it takes. There's 600mg of Delta 9 and CBD Isolate in here — and don't even think of accusing us of shorting the stash. Our gummies are the highest quality in this turf, and we have the third-party lab reports to prove it. So try Pure Blanco blended gummies today. If you don't, we'll find you.
Strength Per gummy
50mg/gummy
CBD Isolate Per gummy
40mg/gummy
Delta 9 Per gummy
10mg/gummy
Sugar, Tapioca Syrup, Corn Syrup, Water, Pectin, Citric Acid Natural Flavors, Fruit And Vegetable Extract (Color), and Hemp-derived Delta-9 THC extract, Hemp-derived Isolate CBD extract.
Active Ingredients
CBD Isolate Products are all-natural, hemp-derived cannabinoids made popular because they offer wellness benefits without THC. These products are available in many forms, including raw powder, gummies, and topicals. Most people enjoy CBD Isolate Products for their ability to relieve your body.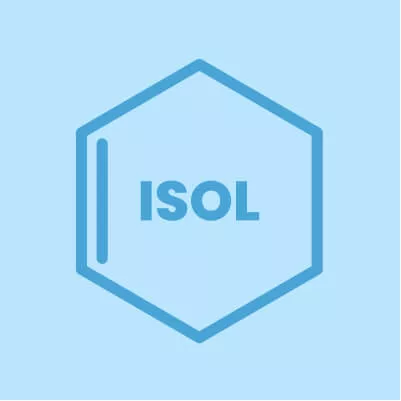 Delta 9 Products are all-natural, hemp-derived cannabinoids made popular because of their bold, buzzy, and legal high. These products are available in many forms, including gummies, chocolates, and vapes. Most people enjoy Delta 9 Products for their ability to enhance your mind.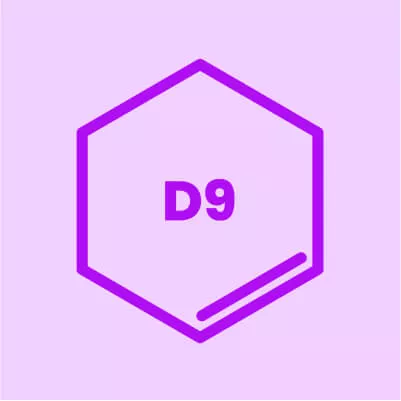 Frequently Asked Questions
I'm interested in delta 9. Does d9 get you high?
Yes! Delta 9 is the same compound found in marijuana, so hemp-derived delta 9 THC will have similar effects to traditional cannabis. The potency will depend on which product and concentration you choose.
Is delta 9 THC safe?
Yes! All of our products are lab-tested for safety and quality, so you're guaranteed a safe and potent product.
What is the effect of edibles and gummies on your body?
Gummies are an excellent way to take cannabinoids. Taking too many will make you think they aren't working, so be careful not to take too many. It won't take long before you start feeling better!
How are you able to sell delta 9 products?
Our delta 9 gummies and other products are made from hemp, so they are federally legal as per the Farm Bill. Moreover, they are super delicious too!
Can edibles and gummies be effective?
It all depends on your needs. What are your goals and why are you taking edibles. Once you figure that out, you will realize just how effective our edibles can be!