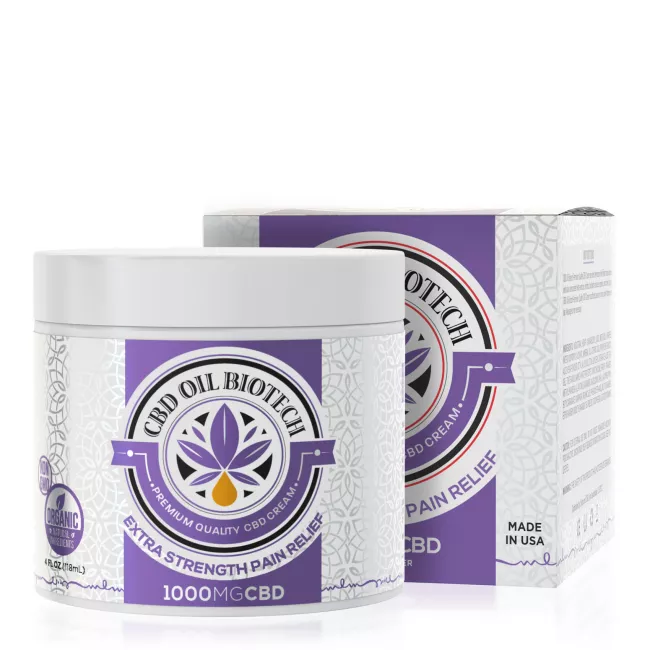 Biotech CBD Cream - 1000mg
CBD Oil Biotech CBD Cream 1000MG is the ultimate CBD cream for athletes. This concentrated, CBD oil lotion has menthol and natural CBD infused hemp oil (sourced from industrial hemp).Rub CBD Oil …
more
Other Variations
---
Customer Reviews
John S. on June 25, 2019
takes most of the pain away
Tyler P. on June 24, 2019
It has a very pleasant menthol type of smell. I could feel the tingling where the lotion is placed. Really helps with mild pain, but if you have something more extreme, I haven't exactly noticed it do a whole lot, but it does help numb it a little bit.
Deanne R. on June 23, 2019
This is an amazing product! I threw my back out last week & ordered a tub of it to try. My husband rubs it in where my muscles are knotted up & the spasms go away almost instantly. It's incredible! It seems to help block the pain too. I am definitely a fan. I will absolutely buy it again.
Michael H. on June 22, 2019
I have severe diabetic neuropathy, this cream applied twice a day keeps my pain in check and most days pain free. It is an absolute miracle for me.
Laura B. on June 17, 2019
love it.. works well on someone that has a lot of pain issues, degenerative disk disease, osteoporosis. etc.
Products You've Seen Recently