Ohio is home to the Rock and Roll Hall of Fame, but is the state rocking with cannabis in the same way as those who adorn the hall's walls? The state doesn't seem too keen on recreational cannabis, but with the federal government legalizing hemp-derived compounds, including delta 9, many states have followed suit. Other states, however, have taken steps to ban or heavily restrict hemp products. So, where does the Buckeye State stand? Is delta 9 legal in Ohio?
Is Delta 9 Legal in Ohio?
To better understand Ohio's hemp-derived delta 9 legislation, let's take a look at the Farm Bill, the federal bill that makes hemp possible from sea to shining sea. Signed in 2018 by none other than Donald Trump, the Farm Bill effectively legalized hemp and hemp derivatives at the federal level. Known also as the Agriculture Improvement Act, the bill created a legal distinction between hemp and marijuana, despite both types of cannabis being strikingly scientifically similar. In legal terms, hemp refers to cannabis plants containing up to 0.3% THC on a dry-weight basis, while cannabis plants exceeding that THC threshold are considered marijuana. While the Farm Bill legalized hemp, it did not affect marijuana's status as a schedule I controlled substance, meaning that in the eyes of the federal government, hemp is legal, but marijuana is not.
But let's circle back to the Buckeye State. Despite the federal government's stance on the issue of hemp, many states have passed their own bans and restrictions against hemp-derived cannabinoids, including delta 9. So, is delta 9 legal in Ohio?
Delta 9 was legalized in Ohio following the passing of Senate Bill 57 in 2019. The bill also legalized other compounds, such as delta 8 and CBD, imposing no concentration limit for these cannabinoids. Delta 9 concentrations, however, are limited in the state, much like they are in the Farm Bill. "'Hemp' means the plant Cannabis sativa L. and any part of that plant, including the seeds thereof and all derivatives, extracts, cannabinoids, isomers, acids, salts, and salts of isomers, whether growing or not, with a delta-9 tetrahydrocannabinol concentration of not more than three-tenths percent on a dry weight basis," reads the bill.
So, as long as your delta 9 product is made from hemp and only contains 0.3% THC, it is legal to buy, own, and consume it in the state of Ohio!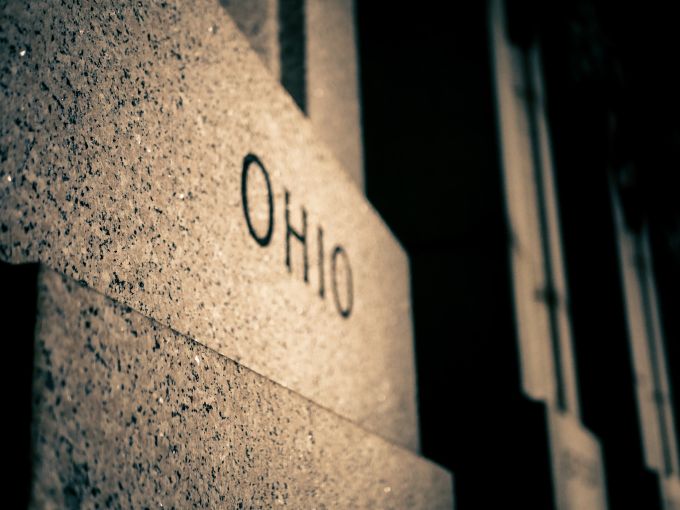 Shipping Delta 9 to & from Ohio
Because delta 9 is legal in the Buckeye State, it is also legal for online retailers to ship delta 9 to customers in Ohio. A number of delta 9 products are available in vape shops, convenience stores, and even gas stations around the nation, but whether they're safe and legal is another question. You are responsible for making a conscious and informed choice about which company to buy your hemp-derived cannabinoids from because the FDA does not regulate their manufacture and distribution. You can legally ship delta 9 to Ohio, so reputable companies are available to you no matter where you are. Shipping delta 9 products is superior to getting them in person for many reasons, but here are just a few.
First and foremost, online stores are more trustworthy and legitimate than local stores. Many online retailers provide full ingredient lists and third-party lab testing on their products, so you can know exactly what you are putting in your body. In addition to finding out how these companies source and manufacture their hemp-derived products, you can also find reviews from all over the country, not just from those in your area.
Additionally, online retailers offer more variety than brick-and-mortar stores. In a physical store, you have limited options: either get what you see, look elsewhere, or go home empty-handed. If you shop online, you can browse thousands of products until you find exactly what you're looking for. You can take your time until you find a product that ticks all your boxes, all from the comfort of your own home!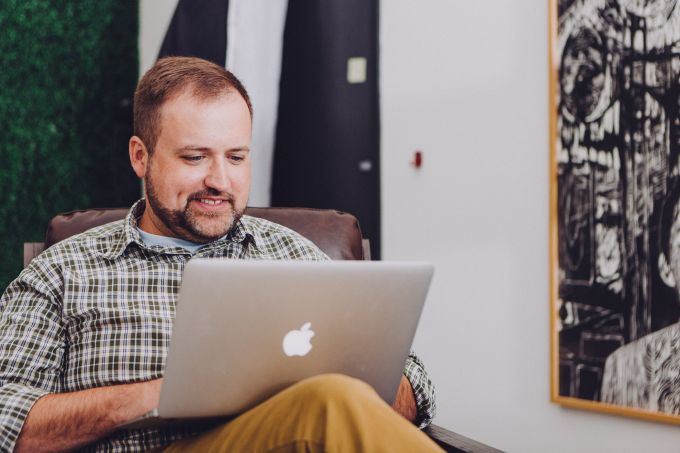 Delta 9 in Ohio
Although delta 9 derived from hemp is legal in Ohio, the state does not allow recreational marijuana use. Recreational marijuana is illegal in the Buckeye State, but possession is not always criminal. If you're caught with less than 100 grams, it is considered a minor misdemeanor and you can face a $150 fine. Anything more than 100 grams, however, is considered criminal. It can be charged as a misdemeanor or felony, depending on quantity, and has the potential to land you in prison or pay higher fines.
So, even though the state has smiled upon hemp-derived cannabinoids, it hasn't extended the same pleasantries to other types of cannabis like marijuana. And although you can get delta 9 derived from hemp across the state, it isn't always safe, so you need to know what to look out for when choosing your hemp retailer.
Things to Consider When Buying Delta 9 in Ohio
It is legal to buy delta 9 in Ohio, but not all delta 9 is safe to use. Although hemp has many natural benefits, including pain relief, anxiety management, and psychoactive experiences, the extraction and production processes for hemp-derived products can leave toxic residues. Here are a few things to keep in mind when choosing hemp product sources.
Hemp
A delta 9 product in Ohio must contain no more than 0.3% THC, but hemp isn't just about THC. Due to its exceptional ability to absorb nutrients and toxins from its environment, the plant absorbs herbicides and pesticides used on its leaves and soil. As a result, if these chemical pest control methods are used on hemp plants, those chemicals could end up in your products. Select retailers that use organic hemp grown without pesticides or herbicides to source their products.
Extraction Method
It is possible to extract hemp compounds in a variety of ways, but CO2 is the safest and most effective method. Although CO2 extractions are the most costly method, they provide the best and most consistent results. You can tell if a company cares more about quality and purity than making quick profits with inferior products if they have CO2 extractions.
Bleach
Usually, high quality hemp extracts are amber or even pinkish in color, but never completely colorless. Manufacturers bleach hemp extracts to make them seem cleaner and of higher quality. Choose a concentrate that is transparent, but not completely colorless.
Lab Testing
Lab testing may be the most important item on this list, as any extraction method, including CO2, can be dangerous, so it must be performed by qualified and experienced professionals. In addition to ensuring that you are receiving a product that is free from contaminants and additives, a third-party lab test provides accurate measurements of THC concentration, purity, and potency.
Reviews
When it comes to choosing companies to buy cannabinoids from, be sure to do some research of your own. Go online and take a look at their website. Look at customer reviews. Are they satisfied or unhappy with their purchase? Do they have any comments or complaints about customer service? How a company treats its customers is very telling of their ethics-- and very telling of how they might treat you.
Ohio Cannabis Market Grows with Delta 9 & Medical Marijuana
Although recreational cannabis is not legal in the state of Ohio, the Buckeye State does count on medical marijuana legislation. The state has a pretty standard medical cannabis card process, but for those who don't qualify for the program, hemp-derived delta 9 may act as a saving grace.
Ohio Medical Cannabis Laws
Medical marijuana has been legal in Ohio for more than half a decade. Rep. Stephen Huffman sponsored House Bill 523 in 2019, legalizing cannabis use for medical purposes. The bill was signed into law shortly after by John Kasich, who was serving as governor at the time. The law itself didn't go into effect until 2018, and the state now has around 70 licensed dispensaries for its residents to choose from.  But Ohio's medical cannabis laws are not without restrictions.
Ohio doesn't allow just anyone to access medical cannabis. In order to receive a medical cannabis card, you must first be diagnosed with one of the following conditions by a state-licensed physician:
Amyotrophic Lateral Sclerosis (ALS)
Epilepsy (Seizures)
Parkinson's Disease
Alzheimer's Disease
Fibromyalgia
Post-Traumatic Stress Disorder (PTSD)
AIDS
Glaucoma
Sickle Cell Anemia
Cachexia, wasting syndrome
HIV
Spasticity
Cancer
Hepatitis C
Spinal Cord Injury
Chronic Pain (Severe/Intractable)​
Huntington's Disease
Tourette Syndrome
Crohn's Disease
Inflammatory Bowel Disease (IBD)
Traumatic Brain Injury (TBI)
Chronic Traumatic Encephalopathy (CTE)
Multiple Sclerosis
Ulcerative Colitis
Additionally, any person suffering from a terminal illness of any kind is also eligible for medical marijuana. But apart from being diagnosed with a qualifying condition, what are the other requirements for access to medical cannabis under HB 523? Ohio's medical cannabis bill states that patients must:
Be at least 18 years of age or older—those under the age of 18 must have an assigned caregiver who is at least 21 years of age
Be an Ohio resident with proof of residency (such as a state-issued ID or driver's license)
Meet with a certified Ohio Marijuana Card doctor
Once a patient gets approved, they may only purchase a limited amount of cannabis per day or over the course of 90 days. Growing facilities are run by the state and are subject to lab testing. Dispensaries are also run by the state.
Ohio Medical Cannabis vs. Hemp-Derived Delta 9
Ohio's medical cannabis program is pretty legit. It benefits thousands of people across the state, allowing them access to a medical alternative to other treatments that may not have worked previously. That said, there still remain people in the Buckeye State who would benefit from the positive effects of cannabis but don't qualify for the state's program. This is where hemp-derived delta 9 comes in.
Because delta 9 derived from hemp and delta 9 derived from marijuana are chemically identical—their only differences are THC contents and the plant they originate from—they can be used virtually interchangeably. Those who don't qualify for Ohio's medical marijuana card, such as people with anxiety or anorexia, can still reap the relaxing and appetite-inducing benefits of cannabis even without going to a doctor, and it's all thanks to hemp!
Where to Find Delta 9 in Ohio
Now that you've got the inside scoop on delta 9's legality in the Buckeye State, we bet you're wondering where to get your hands on a sweet buzz. Again, the best and safest way to source any cannabinoid is to buy them online, but if you feel like shopping in person, here are a few places to hit up on your expedition for delta 9.
Avon – Clean Remedies – 4.9 Stars
Clean Remedies in offers high-quality, all-natural products designed to enhance your overall health and well-being. With a focus on natural ingredients and sustainable processes, Clean Remedies is dedicated to providing its customers with safe and effective remedies that promote healing and improve daily life. From essential oils to supplements, Clean Remedies has everything you need to feel your best. Visit their store in Avon today and experience the power of nature!
Amelia – Pure CBD – 5.0 Stars
Pure CBD in is your trusted source for high-quality CBD products. With a focus on purity and potency, Pure CBD offers a range of tinctures, gummies, and other products that are carefully crafted to provide maximum benefits. Whether you're looking to reduce anxiety, improve sleep, or alleviate pain, Pure CBD has the perfect solution for you. Visit their store in Amelia today and experience the natural power of hemp.
Newark – Rain Delta 8 – 4.9 Stars
Although its name only mentions D8, Rain Delta 8 in is your go-to destination for any and all top-quality hemp products. With a commitment to using only the finest ingredients, Rain Delta 8 offers a range of tinctures, gummies, and other products that are designed to provide a unique and enjoyable hemp experience. Whether you're looking to unwind after a long day, or simply looking for a new way to relax, Rain Delta 8 has everything you need. Visit their store in Newark today and discover the world of Delta 8.
Delta 9 in Ohio: Final Thoughts
So, is delta 9 legal in Ohio? The answer is yes, delta 9 is legal in the Buckeye State as long as it's derived from hemp and contains no more than 0.3% THC. Although the state does have a medical cannabis program, hemp-derived cannabinoids like delta 9 remain the only way for residents of the state to recreationally enjoy the benefits of cannabis. These products can be found all over Ohio, but the best and safest way to get your cannabinoids is to purchase them online. Stay safe and buzzy!