Delta 8 has exploded in popularity since its federal legalization in 2018. While the United States government said yes to hemp-derived cannabinoids years ago, some states have created their own restrictions on the hemp-derived cannabinoid. Is the Tarheel State one of these restrictors, or is delta 8 legal in North Carolina?
Is Delta 8 Legal in North Carolina?
In short, yes. Delta 8 is legal in the state of North Carolina. But before you rush off to purchase your fair share of gummies or vapes, it may be best to better understand North Carolina's legislation on delta 8.
The Old North State's legislation on delta 8 is rooted in the federal government's Farm Bill, established in 2018. The Agriculture Improvement Act, or Farm Bill, was a groundbreaking piece of legislation that legalized hemp and hemp derived cannabinoids at the federal level. Additionally, it created a legal distinction between hemp and marijuana. Although these are both types of cannabis with little scientific differences, they are distinct under US law. While hemp refers to cannabis containing 0.3% THC or less, marijuana is cannabis containing more than 0.3% THC. While hemp became federally legal under the 2018 Farm Bill, marijuana remains a Schedule I controlled substance and strictly illegal.
Following the federal enactment of the Farm Bill, the state of North Carolina passed Senate Bill 352, which amended the state's Controlled Substances Act to exclude all hemp-derived compounds, including delta 8. To be exact, the bill defines hemp products as "any product within a delta-9 THC concentration of three-tenths percent (0.3%) on a dry weight basis derived from, or made by, processing hemp plants or plant parts, that are prepared in a form available for commercial sale, including, but not limited to, cosmetics, personal care products, food intended for animal or human consumption…and any product containing one or more hemp-derived cannabinoids, such as cannabidiol…"
Delta 8 falls under this definition as long as it is made from hemp-derived CBD and therefore contain no more than 0.3% THC, making it completely legal in the state of North Carolina. In addition, House Bill 252, passed in July 2022, reinforces that tetrahydrocannabinols found in products with no more than 0.3% THC are exempt from North Carolina's Controlled Substances Act.
Shipping Delta 8 Products to & from North Carolina
It is legal to ship to or travel with delta 8 products in the state of North Carolina, both federally and at a state level. It is also legal to travel out of North Carolina with delta 8 products in your possession, as long as the state you're traveling to permits the use and possession of delta 8.
This is especially good news for those looking for some high-quality delta 8 in the Old North State. Buying your delta 8 from reputable, trustworthy online retailers is the easiest and most convenient way to source your cannabinoids. This is true for several reasons.
To begin with, online delta 8 shops allow for greater variety. When you shop for delta 8 online, you get pages and pages full of options that allow you to find your exact product match. Say goodbye to being confined by what your local stores carry! Additionally, online stores offer more transparency when it comes to safety and quality. You can easily find third-party lab tests, read customer reviews, and research the companies you're interested in doing business with.
That said, finding good delta 8 in North Carolina isn't exactly impossible, as long as you know what to look out for.
Delta 8 in North Carolina
So, is delta 8 legal in North Carolina? Yes. Does that mean North Carolina all of a sudden became a really chill, laidback state? No.
When it comes to cannabis, North Carolina sees marijuana as an illegal substance. While possession could be a misdemeanor or felony depending on amount, being found with recreational marijuana in the state could cost you prison time and thousands of dollars in fines.
If you're looking to legally reap the benefits of cannabis without running the risk of getting caught with illegal substances, hemp-derived cannabinoids are definitely for you—and they're legal in the state of North Carolina!
That said, not all delta 8 is made equal, and it's important to know what to look out for when buying psychoactive compounds derived from hemp.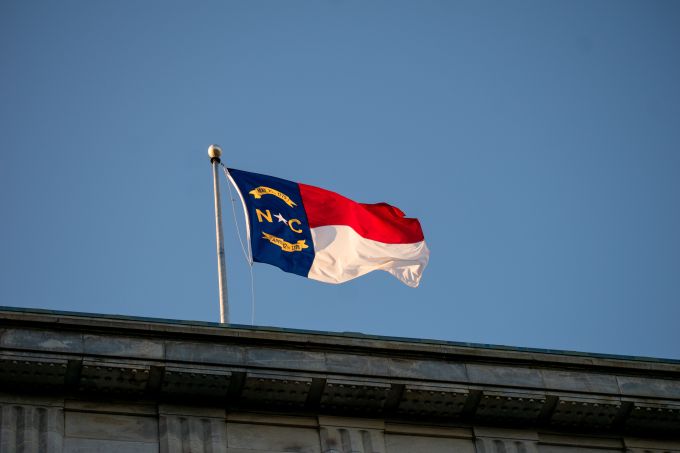 Things to Consider When Buying Delta 8 in North Carolina
As delta 8 is not regulated by the FDA, there are no guidelines for ensuring the quality and safety of hemp-derived delta 8. This is why it's crucial to take your time when researching and evaluating a producer or retailer. The question is, what should you be looking for, and how can you be sure you're buying safe products?
Choose Organic Hemp
All of the best delta 8 products are derived from industrial hemp. We mentioned that legal delta 8 must be made from hemp, not marijuana, but that isn't the only factor to take into account.
Plants like hemp are renowned for absorbing both nutrients and toxins from their surroundings. To ensure delta 8 products contain no contaminants, it's best to use organic, non-GMO hemp grown in the USA. Make sure your products are sourced from the right places. Look elsewhere for your delta 8 fix if the growers use pesticides or other carcinogens.
Methods of Extraction
A series of extraction methods are required to separate delta 8 compound from the rest of the raw hemp plant material. In terms of extraction, CO2 is the gold standard. This method is not only the most expensive, suggesting the manufacturer is determined to ensure safety at all costs, but it also does not use chemicals or solvents, making it the cleanest.
CO2 extractions use pressurized carbon dioxide. When CO2 becomes liquid at high pressures, it can extract delta 8 and other cannabinoids from hemp. When the pressure is removed, CO2 returns to its gaseous state, leaving only the desired compounds behind.
Avoid Bleach
It is impossible to produce a fully transparent natural hemp distillate. Concentrates and oils are usually yellowish or pinkish in color, but some distillate manufacturers bleach their products to make them look cleaner. A cart that is completely clear is a bad sign when it comes to cannabinoids. If the distillate has no color, go somewhere else. It's recommended to avoid bleaching delta 8 products since it can add unnecessary and harmful chemicals.
Look For Lab Reports
Since delta 8 is not regulated, manufacturers are not required to test their products before selling them. Transparency and commitment to safety are often reflected in lab results.
A third-party lab test is indispensable when buying delta 8. During these analyses, Delta 8 products are tested for potency and contamination. It is important to know exactly what's in any product before putting it into your body, and that's exactly what these tests are for.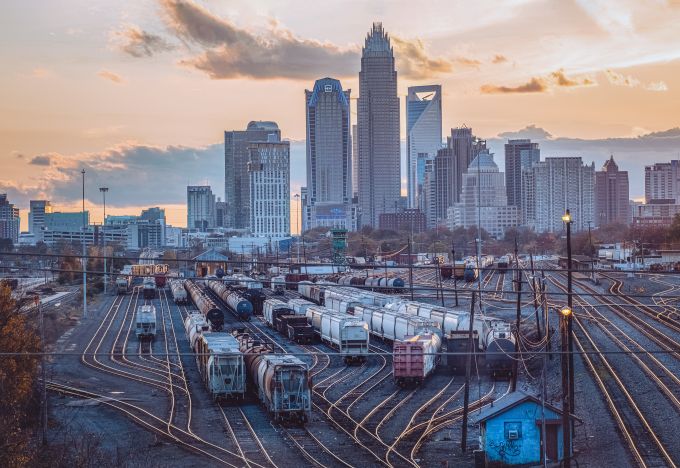 North Carolina Cannabis Market Grows with Delta 8 & Medical Marijuana
North Carolina shocked the entire nation—and its own citizens—with approving its first ever medical cannabis legislation. While this is wonderful news for North Carolina residents in need of cannabis's medicinal benefits, it will still remain harder to obtain than hemp-derived cannabinoids.
North Carolina Medical Cannabis Laws
For a long, long time, North Carolina was considered to have virtually no medical marijuana laws. Qualified patients had to buy medical cannabis in a state allowing out-of-state patients. Earlier in 2022, however, North Carolina surprised the rest of the Union with a much more progressive medical cannabis law supported by both, Democrats and Republicans.
This past June, Senate Bill 711 was approved with an overwhelming majority, putting the Tarheel State one step closer to joining the list of 37 other states (and Washington DC) that have legalized marijuana for medicinal uses. The bill seeks to create North Carolina's Compassionate Care Act.
Earlier this year, it was found that 82% of North Carolina voters favored the legalization of medical cannabis; and even though it isn't clear whether this affected the decisions of lawmakers, it seems they've had a change of heart for the better.
The NC Compassionate Act Care would accomplish several things. For starters, patients would be allowed access to cannabis if they have a "debilitating medical condition" like:
Cancer

Epilepsy

HIV/AIDS

ALS

Chron's disease

Sickle cell anemia

Parkinson's disease

Multiple Sclerosis (MS)

Post-Traumatic Stress Disorder (PTSD)

Cachexia or wasting syndrome
Additionally, the Senate Judiciary Committee changed the list to allow patients with terminal illnesses and have six months to live, as well as those with conditions resulting in hospice care, to also access medical cannabis.
In order to qualify for a medical marijuana card in North Carolina, patients would need to:
Be 18 years or older (if under 18, patient would need parental consent)

Have a current diagnosis of qualifying condition

Hold an official written certification from a physician

Be a resident of North Carolina (with proof of residency like driver's license of state ID)
Some other information and forms might be required for patients applying for a medical marijuana card, such as:
Application form

Completed physician certification

Application fee
Even though patients could possess up to one and a half ounces of marijuana under this law, home cultivation would remain forbidden. The bill provides for up to 10 medical marijuana suppliers who would control the cultivation and sale of cannabis, which each supplier being able to operate four dispensaries (totaling up to forty state-approved dispensaries across the state). An adequate medical cannabis supply, licensing, revenue, and fair access would be overseen by a Medical Cannabis Production Commission.
Because the bill is so new, however, its execution is still being worked on by North Carolina lawmakers, meaning that in practice, medical marijuana in the state could be years away.
North Carolina Medical Cannabis vs. Delta 8
As previously mentioned, medical cannabis is still very new in the Tarheel State. This means that for all practical purposes, those in North Carolina still do not have access to medical cannabis. Even when medical cannabis does become a reality, however, only those with qualifying conditions will apply for a medical marijuana card.
Because psychoactive hemp-derived cannabinoids offer virtually the same effects and benefits as marijuana-based compounds, it is not outlandish to believe those looking to use cannabis for medicinal purposes but cannot get medical cannabis cards in North Carolina will opt for hemp products. Delta 8 is, after all, delta 9's milder analog, meaning the two compounds create the same effects, but delta 8 does so to a less strong extent.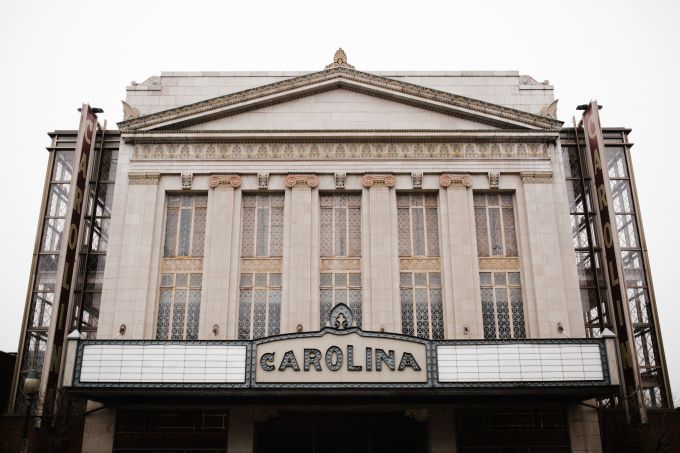 Where to Find Delta 8 in North Carolina
Now that you know the ins and outs of the delta 8 North Carolina scene, you're probably wondering how to get your hands on some sweet, sweet D8. Check out some of our favorite shops in the Old North State!
Charlotte – GreenLife Remedies – 4.9 Stars
With a wide range of quality products, great prices, and friendly service, GreenLife has won over the hearts of Charlotte residents looking for high-quality hemp-derived THC and CBD. Some even call it "the best shop in the Carolinas!"
Raleigh – Nature's Releaf Hemp Store – 4.8 Stars
This store counts with local delivery, great products, and an amazing staff. Always friendly and more than willing to give newcomers some good advice, the staff at Nature's Releaf is equipped with knowledge and kindness.
Greensboro – HempLux CBD & Delta 8 THC – 5.0 Stars
HempLux is the type of store to have regulars come visit even from out of town. With friendly and helpful works, decent prices, and incredible products, this store can cover all your hemp-derived needs, from delta 8 to CBD and everything in between!
Are All Hemp-Derived Cannabinoids Legal in North Carolina?
So, if delta 8 is legal in North Carolina, does that mean that other hemp-derived cannabinoids are as well? Yes! As a matter of fact, all other hemp-derived cannabinoids are legal in the state of North Carolina as long as they are sourced from hemp and therefore meet the Farm Bill's 0.3% THC cap.
That means that if you want to experience the energizing buzz of delta 10, the classic high of delta 9, the relaxing effects of HHC, or the mind-bending power of THCO, you're more than welcome to do so in the Tarheel State!
Is Delta 8 Legal in North Carolina: Final Thoughts
So, is delta 8 legal in North Carolina? Yes, indeed! Whether you're buying delta 8 from an online retailer or an in-person store, it's always best to consider the quality, safety, and transparency of your products.
While you're free to purchase, possess, and consume delta 8 in North Carolina, don't forget to look into where your products come from and how they're made.