Delta 8 may be growing in popularity among users, but as its fame grows, critiques of the compound do too. While delta 8 is federally legal, many states have taken the measures to heavily restrict or even flat-out ban the compound within their own jurisdictions. But is the Old Line State one of these aggressors, or is delta 8 legal in Maryland?
Is Delta 8 Legal in Maryland?
Before exploring Maryland's delta 8 legislation, let's take a step back and learn a little more about the Farm Bill, or the federal law that made hemp-derived cannabinoid products a reality for millions of people across the whole nation. Also known as the Agriculture Improvement Act, the law passed in 2018 and effectively legalized hemp and its derivatives.
Obviously, the Farm Bill's biggest impact on the hemp industry was its full legalization. But before that could happen, the law created a legal distinction between hemp and marijuana, legalizing the former but keeping the latter illegal. Although they are scientifically similar, the Agriculture Improvement Act differentiates the two types of cannabis under federal law. Now, hemp refers to cannabis plants containing less than 0.3% THC, while marijuana refers to any cannabis plant that exceeds that THC limit.
While the Farm Bill legalized hemp and all of its derivatives, including compounds like delta 8, it did not do the same for marijuana. Under federal law, marijuana remains a schedule I controlled substance and remains illegal in the eyes of the government. In a recent statement, however, the Biden administration announced its desire to revisit this classification, harnessing hope for a near future with better and more accessible marijuana legislation. The statement also mentioned Biden's intention to pardon all federal offenses for simple marijuana possession and urged states to do the same. Other schedule I controlled substances include LSD, heroin, DMT, and PCP.
To us, the difference between heroin and cannabis is more than apparent. And apparently, it is to the Biden administration as well. Hopefully, the 46th President of the United States is not all bark and no bite. If he does indeed follow through on his promise, Americans could see the dawn of safe and legal recreational marijuana soon. For now, however, hemp-derived cannabinoids remain the only federally legal way for citizens of the United States to reap the benefits of cannabis.
With a better understanding of the Farm Bill and what it did for the hemp industry, let's go back to the Old Line State. Is delta 8 legal in Maryland?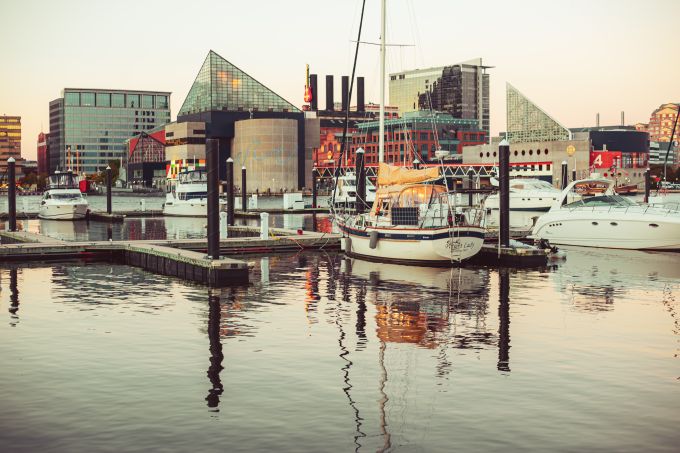 The answer is yes! Maryland was actually one of the quickest states to update hemp legislation after the passage of the 2018 Farm Bill. The state's new legislation, House Bill 1123, aligned with the federal definition for hemp, making any cannabis material with less than 0.3% THC by dry weight legal at the state level. Their legislation defined legal hemp as also including all extracts, derivatives, cannabinoids, isomers, and salts of isomers, making delta 8, which is a hemp isomer, unquestionably legal in Maryland.
Additionally, delta 8 is not considered a controlled substance to any extent. Maryland's Title 5, or its Controlled Dangerous Substances, Prescriptions, and Other Substances Act, specifically clarifies the distinction between marijuana and hemp. So, by definition, delta 8—as long as it is made from hemp and does not exceed 0.3% THC on a dry weight basis—is not a controlled substance in the state.
In May of this year, the state passed Senate Bill 778 into law, which took effect in July. Delta 8 became an adult use product (only allowed for people 21 and over) under this law. No person under the age of 21 can use, possess, or purchase delta 8 products. Likewise, no delta 8 company can sell or distribute delta 8 to persons under 21. The bill also created a taskforce comprised of health and science organizations in consultation with the Maryland State Department of Agriculture, which will "study and make recommendations on the classification and regulation of tetrahydrocannabinols, other than delta-9, that are artificially, synthetically, or naturally-derived."
Maryland also does not define any possession limits for hemp material, including products of the compound delta 8 THC. However, delta 8 could easily be confused for delta 9 (or THC) by authorities without the proper documentation. Carrying lab tests detailing cannabinoid contents in your products, as well as proof that it was purchased legally, is not a bad idea. Still, there is no legal requirement for how hemp products are carried in the state.
Shipping Delta 8 Products to & from Maryland
Due to delta 8's legal status in Maryland, it is lawful to purchase the compound in person or online. While delta 8 is available in physical stores throughout the state, many consumers opt to obtain their cannabinoid products from online stores for a variety of reasons.
Primarily, online retailers are often much more transparent about the products they sell, offering access to full and lengthy ingredient lists and third-party lab test results for all of their products. The production of delta 8 is not regulated by the federal government, so finding a reliable retailer that's committed to safety is left in the hands of consumers like you. Third-party lab testing ensures a safe and positive experience with any cannabinoid, leaving you free to buzz without worrying about any potential dangers.
Online retailers also have more solid reputations than in-person shops. When you go online and find reviews, ratings, and testimonials, you're not just hearing from the people in your neighborhood or even your state. You're getting the full picture regarding the quality of a company's products, as well as their commitment to customer satisfaction, as told by thousands of people from all around the country. Additionally, many online stores offer information about their specific production processes, including what type of hemp they use and how exactly they derive their compounds from it. Online, you get the full picture of what exactly it is you're buying, from harvesting to packaging.
Finally, many people love the variety of online stores, but this isn't unique to cannabinoids. In person, you get what you see, or go home empty-handed. Online, you can browse through thousands of products until you find something you absolutely love—no settling for second best. And the best part is, you can do it from the comfort of your own home!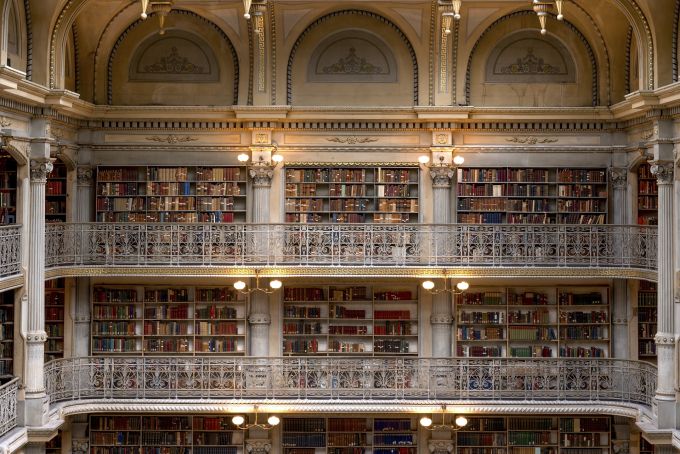 Delta 8 in Maryland
Delta 8 became legal in Maryland soon after it became legal at the federal level, but a few years later, the Free State also welcomed the legalization of recreational marijuana. Just a few weeks ago, in November of 2022, voters in Maryland showed their overwhelming approval of Question 4, a ballot initiative to legalize cannabis for adults over the age of 21. Beginning July 1, 2023, adults in the state will be able to legally possess up to 1.5 ounces of cannabis and cultivate two plants in Maryland.
House Bill 837, sponsored by House Judiciary Chairman Luke Clippinger, and Senate Bill 833, sponsored by Senator Brian Feldman, are both companion legislations to House Bill 1, which referred the question of cannabis legalization to voters during the November elections. HB 837 and SB 833 both include details for initial steps towards legalization, including possession and home cultivation limits, limited expungement, and funding for minority- and women-owned businesses.
Recreational cannabis, however, will not become legal to grow or possess until July of next year, because the state still needs to work out the details surrounding its legalization, such as licensing and regulatory systems. For now, possessing less than 10 grams is considered a civil offense punishable by a maximum fine of $100 and no incarceration. Anything from 10 g to less than 50 lbs. is considered a misdemeanor and punishable by up to a year in prison and a $1,000 fine. Possessing anywhere over 50 lbs. of cannabis is considered a felony and is punishably by up to 5 years of incarceration and maximum fine of $100,000. Beginning in July of 2023, possession of up to 1.5 oz of cannabis will carry no penalty.
So, for now, recreational cannabis remains illegal in the Old Line State. Delta 8, however, is currently legal in the state and will likely remain so for the foreseeable future.
Things to Consider When Buying Delta 8 in Maryland
As we've said before, delta 8 is not regulated by the FDA, so manufacturers and retailers are responsible for setting their own safety and quality standards. This places the burden of finding a reliable and legitimate distributor on you, the consumer. When determining whether a retailer—in person or online—is reliable or not, be sure to look out for a few key things.
Firstly, and most importantly, always ask for lab tests. Cannabinoids take effect on us by interacting with several bodily systems. From the nervous system to the endocannabinoid system, these products are going into your body and interacting with its many moving parts, so knowing exactly what's in them is crucial for a safe and positive experience. Sure, a product's packaging can claim it to be safe, but how can you be sure it is? Third-party lab testing not only allows you to check for potency and cannabinoid levels, but also for any contaminants or impurities that could potentially prove harmful.
Speaking of contaminants, another important thing to remember is that cannabinoid extracts, such as delta 8 distillates, are absolutely never completely clear. Some manufacturers will bleach their product to make it appear safer and of higher quality, but in reality, bleached products pose much more danger. Distillates are usually amber and can sometimes be pinkish, but never, ever, completely transparent. If you see a cart or oil without any color, it's likely been bleached. Take it as a sign that you should shop for your product elsewhere!
Lastly, the kind of hemp you choose will determine the quality of your product. Of course, all delta 8 products need to be made from hemp in order to be considered legal, but that's not all there is to hemp. The plant itself is outstandingly absorbent, meaning that it takes in contaminants and nutrients from its environment. In other words, if growers use pesticides or herbicides, those harmful chemicals could end up in your product. Whenever possible, always opt for cannabinoid products made from organic, non-GMO hemp from growers who don't use pesticides or herbicides.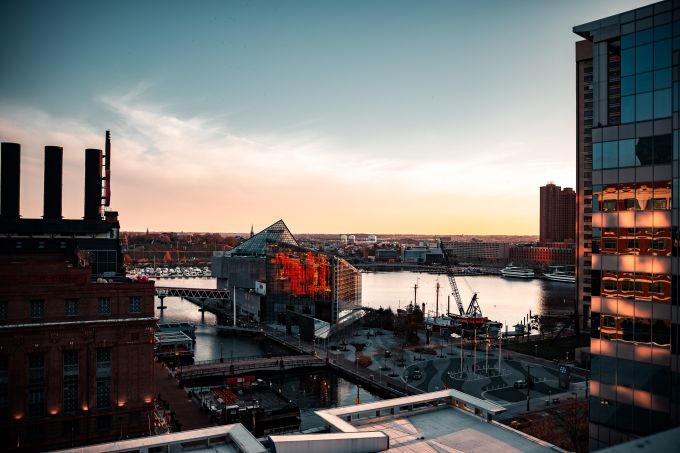 Maryland Cannabis Market Grows with Delta 8 & Medical Marijuana
Apart from its acceptance of delta 8 and its recent legalization of recreational cannabis, Maryland has also had a medical cannabis program since 2014. The program bodes fairly well with the residents of the state—the estimated number of registered patients was around 155,600 in June of 2022—but what could the introduction of delta 8, and now recreational cannabis, mean for Maryland's medical cannabis market?
Maryland Medical Cannabis Laws
In 2014, Maryland signed House Bill 881, which organized the Maryland Medical Cannabis Commission. This allowed for qualifying patients and their caregivers to access a 30-day supply of up to 120 grams of personal medical-use cannabis, or 36 grams of THC, at state-licensed dispensaries. Under this law, home cultivation is prohibited. Although the law was passed in 2014, the program didn't become fully operational until 2017, the year its first dispensaries opened.
In order to register in Maryland's medical cannabis program, you must schedule an appointment with a healthcare provider approved by the state to certify patients and get diagnosed with a qualifying condition. Once you receive your certification from a qualified medical practitioner, you can register for an account using your email address. You will also need an electronic copy of a valid government ID. If the ID does not reflect your current address in Maryland, you must also provide two documents to prove your residency in Maryland, including utility or phone bills, bank account statements, a residential rental contract, government mail issued by the state of Maryland, and more. Each document must be issued by a different agency and be dated within the past 90 days.
You will also need an electronic copy of a recent, passport-style photograph showing your unobstructed face against a plain white background. Once all of this is submitted, there will be a $50 fee to apply and receive your registry ID card. The Maryland Medical Cannabis Commission will process your application and notify you with rejection or approval. If accepted, your long-term ID will be sent to you in the mail, but you will be allowed to visit dispensaries using a temporary electronic ID as soon as you are approved.
Eligible conditions to qualify for Maryland's medical marijuana program include:
A chronic or debilitating disease or medical condition that results in a patient being admitted into hospice or receiving palliative care
Cachexia, anorexia, or wasting syndrome
Chronic or severe pain
Glaucoma
Post-traumatic stress disorder (PTSD)
seizures
Severe or persistent muscle spasms
Severe nausea
The Commission may also approve applications that include other conditions that are severe and have not been responsive to other medical treatments, as long as it is reasonable to expect that medical use of cannabis could relieve them.
Underage patients must have their parents or legal guardian as a caregiver, and only they can obtain and administer medical cannabis. Minor patients can have up to four caregivers as long as two of them are their parents or legal guardians.
Medical marijuana cards issued after January 1st, 2019 expire three years from their date of issue. Cards issued before that will expire on the date listed on the card. Upon renewal, a new three-year period begins.
Maryland Medical Cannabis vs. Delta 8
The introduction of delta 8, and more recently recreational cannabis, means a viable alternative for those looking to reap the benefits of cannabis but don't qualify for the state's medical cannabis program. Because delta 8 is an isomer of THC, the compound offers many of the same benefits, albeit to a lesser extent.
Where to Find Delta 8 in Maryland
The best option for buying delta 8 in Maryland is obtaining it through an online retailer after lengthy research on its products and practices. This ensures a safer, more positive experience with cannabinoids. That said, if you're not one to wait for shipping time, or simply want to keep your delta 8 purchases local, here are a few shops worth checking out!
CBD Supply – Baltimore – 4.9 Stars
CBD Supply doesn't just sell CBD, it also sells compounds like delta 8, delta 9, delta 10, THCO, THCP and HHC. With over 200 glowing reviews, this store has great prices, good service, and amazing vibes!
Live Rite – Nottingham – 4.9 Stars
With daily specials, high-quality products, and attentive customer service, Live Rite is the only and only way to buzz "Rite" when shopping local in Maryland. The owner is kind and passionate, and their customer service has been described by customers as "absolutely top notch!"
CBD Plus USA – Laurel 4.9 Stars
CBD Plus calls itself the "best CBD & Delta 9 & Delta 9 Dispensary" in the city of Laurel—and their customers seem to agree! With a clean atmosphere and an incredibly nice staff, this store doesn't only offer high-quality products at competitive prices, they offer a whole new kind of cannabinoid experience.
Are Other Psychoactive Cannabinoids Legal in Maryland
Under House Bill 1123, which legalized delta 8, other hemp derivatives, cannabinoids, and isomers are also considered legal in the Old Line State. This means that users in Maryland can enjoy the benefits of compounds like delta 10, HHC, THCO, and THCP without a risk for any legal penalties.
Is Delta 8 Legal in Maryland: Final Thoughts
So, is delta 8 legal in Maryland? Yes! And so are other hemp-derived cannabinoids. Additionally, the state has had a medical cannabis program for many years, and the legalization of recreational cannabis is set to become effective next year.
Users in Maryland can enjoy cannabis in all its buzzy forms, but remember, the best and safest way to obtain hemp-derived compounds is by purchasing them online from trustworthy retailers. Happy buzzing!