Filed under
Yes, we finally took the plunge. So many of you have asked us about your local head shop Delta-8 THC. It can't be that bad, you've said. All Delta-8 THC is the same, you've told us. The guy who works at the counter there is really cute; you continue to tell us for some reason. Now listen, if your local head shop has cute-looking employees, that's absolutely wonderful — far be it from us to stop you. But when it comes to purchasing Delta-8 THC, online is best.
What does Diamond CBD have to offer that your neighborhood Smokz n' Budz supermart doesn't? How about quality, to begin with? See, here at Diamond CBD, we set the standard for transparency in the hemp industry. When you purchase Delta-8 THC from us, you know what you're buying because you're buying the best. Here you get Delta-8 THC manufactured to perfection and third-party tested for safety and security.
At Smokz n' Budz you get homemade smokes. And buds. And that's nothing to write home about.
"Inside a head shop in the Southern California city of Oxnard, the glass display cases are lined with delta-8 THC edibles and vape cartridges encased in vibrant, colorful packaging, most of them bearing QR codes. It's a sight common in head shops, vape outlets, and tobacco stores across the country these days," wrote Leafly recently. "But where do these products come from? Who makes them? How do consumers know they're not filled with harmful contaminants, heavy metals, or even a potentially deadly additive like vitamin E oil?"
"The answer: They don't," the article continued.
The same goes for most head shops. You simply don't know what's in the box. Sure, a bag of Delta-8 from the neighborhood store might be easy to access. And it might even give you a buzz. But do you know what else it might give you? How about lead poisoning. Or vape lung caused by Vitamin E Acetate. Or maybe your Delta-8 will actually be Delta-9 — or something more dangerous.
You simply don't know. And not knowing is probably the worst thing when it comes to what you ingest into your body. But with products like Alibi Delta-8 THC and our new lineup of Chill Plus Diamond Sauces and THC-O Sugar Resins, you can rest comfortably knowing that your buzz comes from pure, unadulterated hemp grown on non-GMO farms right here in the USA. 
So yes, we bought some Delta-8 THC at the local head shop, so you don't have to. The results were less than stellar.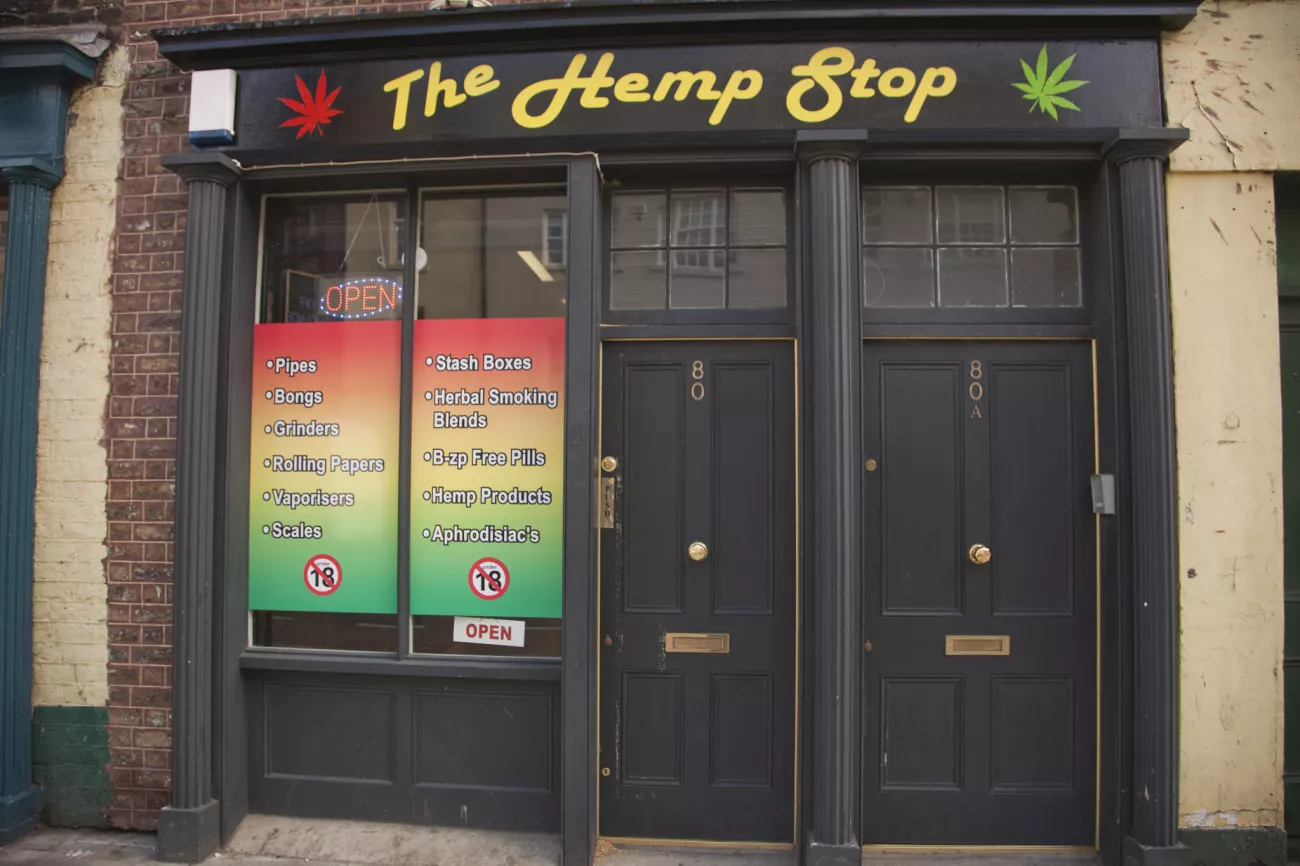 What does Diamond CBD have to offer that your neighborhood Smokz n' Budz supermart doesn't? How about quality, to begin with?
Shopping for Delta-8 THC in the Wild West
Now for the sake of brevity and, let's be honest, legal purposes (we can't go defaming all the local head shops in town), we're not going to say where we went shopping. But you can probably picture the place. It was your typical Smokz n' Budz n' Stuff filled with glass pipes and shelves filled with different strains and other paraphernalia. There were a few Bob Marley posters on the wall and lots of tie-dye in the motif. 
The folks working the counter were very chill and very kind to us as well. But shopping there was like shopping for some whiskey in the Wild West.
"There are no rules around how or where these shops get their products. That allows sketchy brand-less products, with no safety testing or traceability, to be sold," writes Leafly. "There can be legitimate delta-8 products at these stores, of course. But it's not clear exactly how state regulators would or could stop contaminated delta-8 products from being sold at random retail stores in strip malls."
But what does this whole "no rules" thing mean? Well, for starters, it means that you're taking a risk when you go to purchase Delta-8 THC. For example, we bought the special "store brand mix" of Delta-8. It came in some homemade packaging. There were no QR codes and no information about third-party testing. 
And the buzz was… well, we've felt buzzier. But it could have been worse.
"Some heavy metals and contaminants have already been found in delta-8 products tested by the US Cannabis Council, an industry trade group. A recent Leafly investigation into the safety of delta-8 products found a number of reasons to take care before purchasing," writes Leafly.
We love heavy metal, just not in our Delta-8.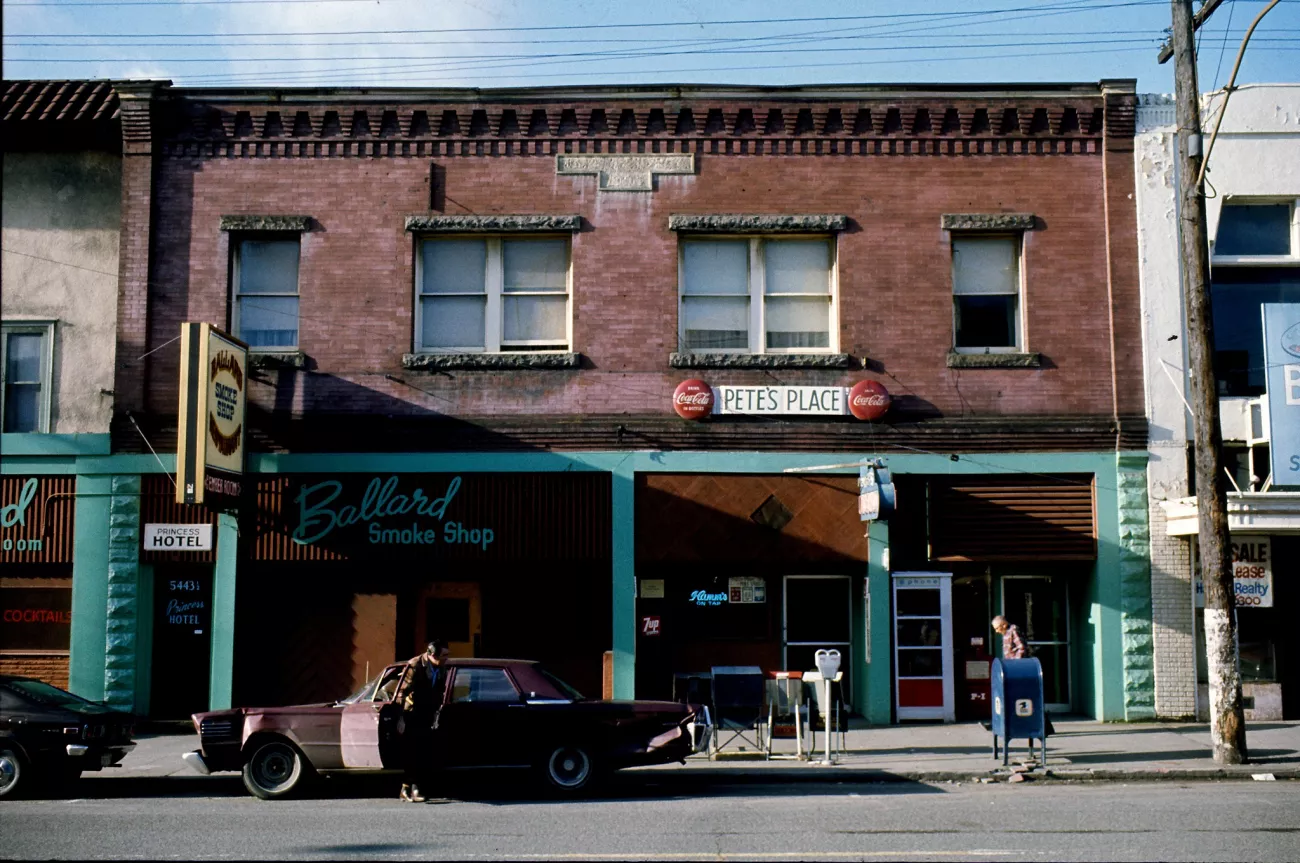 At Smokz n' Budz you get homemade smokes. And buds. And that's nothing to write home about.
What Makes Diamond CBD Delta-8 Different?
Here at Diamond CBD, we work to make sure our products reach a higher standard. We have to because the only thing we deal in all day is hemp-derived cannabinoids. Whether it's Delta-8 THC, Delta-10, CBD, THC-O, or something else, we guarantee you that we only put out the best possible product. In fact, we stake our reputation on it. 
See, here's the deal. Your local head shop sells Delta-8 THC as a novelty item. It's something to put on the shelf next to high ticket items such as glass pipes, vape juice, and other paraphernalia. But not here at Diamond CBD. Here all of our Delta-8 THC vapes, gummies, candies, chocolates, and more are the center of everything we do each day. 
When Leafly went to a head shop, they noted that half many products they found had no QR code. "None of them had a QR code, so there's absolutely no way of knowing what's inside. In fact, the cheese snacks didn't even bother to tell consumers how many milligrams of THC were in the bag. If there's no way of knowing what's in a product, there's simply no way of telling how safe or effective it really is."
But here at Diamond CBD, you always know. From QR codes to lab results readily available online, our Delta-8 THC is tailor-made to be the best in the business. So whether you prefer vapes, sauce, or resin, we have the perfect product for. 
And the reason it's perfect? It's safe. So try some Delta-8 THC from Diamond CBD today. Because not only do we sell the best in the business, but we also set the standard for safety and transparency.