January 2, 2019
Introducing New Diamond CBD-Infused Coffee and Tea Pods
Diamond CBD's new CBD-infused coffee pods are now a thing! And if coffee is not your cup of tea, then maybe you'd rather try our CBD tea pods!
We're hard at work packing and shipping our newest addition to the Diamond CBD line of CBD-infused goodness — CBD coffee pods and CBD tea pods!
The latest marketing data shows that coffee pods, such as those used in the newest single-serving coffee machines, are the fastest trending coffee product in the country. Meanwhile, CBD is also among the fastest growing products. Put the two together, and you've got a winning combination!
Diamond CBD coffee and tea pods are small, single-serving pods that are compatible with the latest, greatest single-serving coffee-makers like the Keurig 2.0. Just pop one in your coffee maker and hit the brew button. It's just that simple and convenient. Use them at home and wake up to a good cup of CBD richness each day. Also, keep a stash on hand at work to keep you going all day long.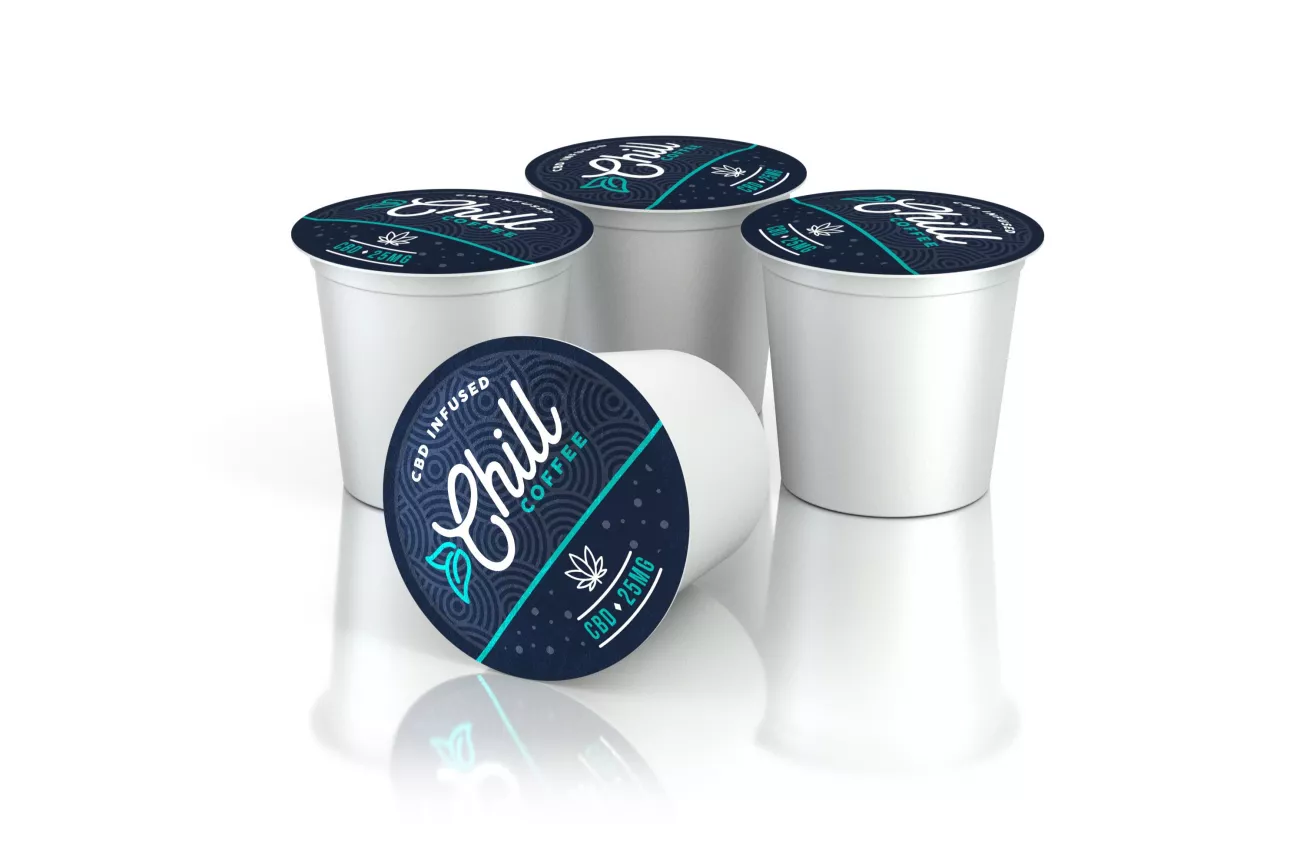 What's in the pod?
The new Diamond pods come in an assortment of coffees and teas infused with pure CBD and developed by an industry leader in hemp-derived CBD products (That's us). Our CBD-infused pods are available in four favorite flavors: Original Chill Coffee, Decaf Chill Coffee, Chill Black Tea, and Chill Green Tea.
Each pod is infused with a full 25 mg of pure CBD isolate, cultivated from one of Diamond CBD's soil-rich farms across the globe and extracted using the supercritical CO2 method, providing a clean and pure CBD experience.
What's behind the pod?
Diamond CBD coffee pods are just one more example of Diamond CBD's emphasis on the development of premium hemp CBD products. Diamond offers a robust selection of the most powerful natural CBD oils and tinctures, CBD-infused edibles, and CBD vape liquids and disposable vape pens found anywhere.
Our team consists of hemp industry pioneers and natural product experts, chemists, and scientists, dedicated to producing the finest and purest CBD oils.
Moreover, all Diamond CBD products adhere to strict testing policies, under which each product is reviewed by a third-party lab to ensure quality and safety.
So, stop your yawning and kick the new year off right by heading on over to the Diamond CBD store and grabbing yourself some refreshing Diamond CBD coffee pods or CBD-infused tea pods.