Filed under
Cooking with CBD oil is the easiest, not to mention the most delicious, way to get your daily dose of CBD. You can add CBD oil to any recipe and bring a new level of zen to your day. The team at Diamond CBD is developing a wide range of flavored CBD oils to cook with that will meet all of your cravings.
How much CBD should I cook with?
We only use 1tsp of CBD oil in our recipes. A little goes a long way, and you're getting the recommended 10 mg of CBD per serving in each of these recipes. Adjust your dose by using more/less CBD oil based on your needs, and we offer CBD oils in varying strengths so you can get the experience you're looking for when you chow down on our favorite CBD recipes.
What if I've never cooked with CBD oil before?
If you've never cooked with CBD oil, don't stress! Cooking with CBD oil is easy, and our favorite CBD recipes are easy to follow and even easier to eat. Scroll down and check them out!
Start with dessert first and satisfy your sweet tooth with our favorite dessert recipes with CBD oil: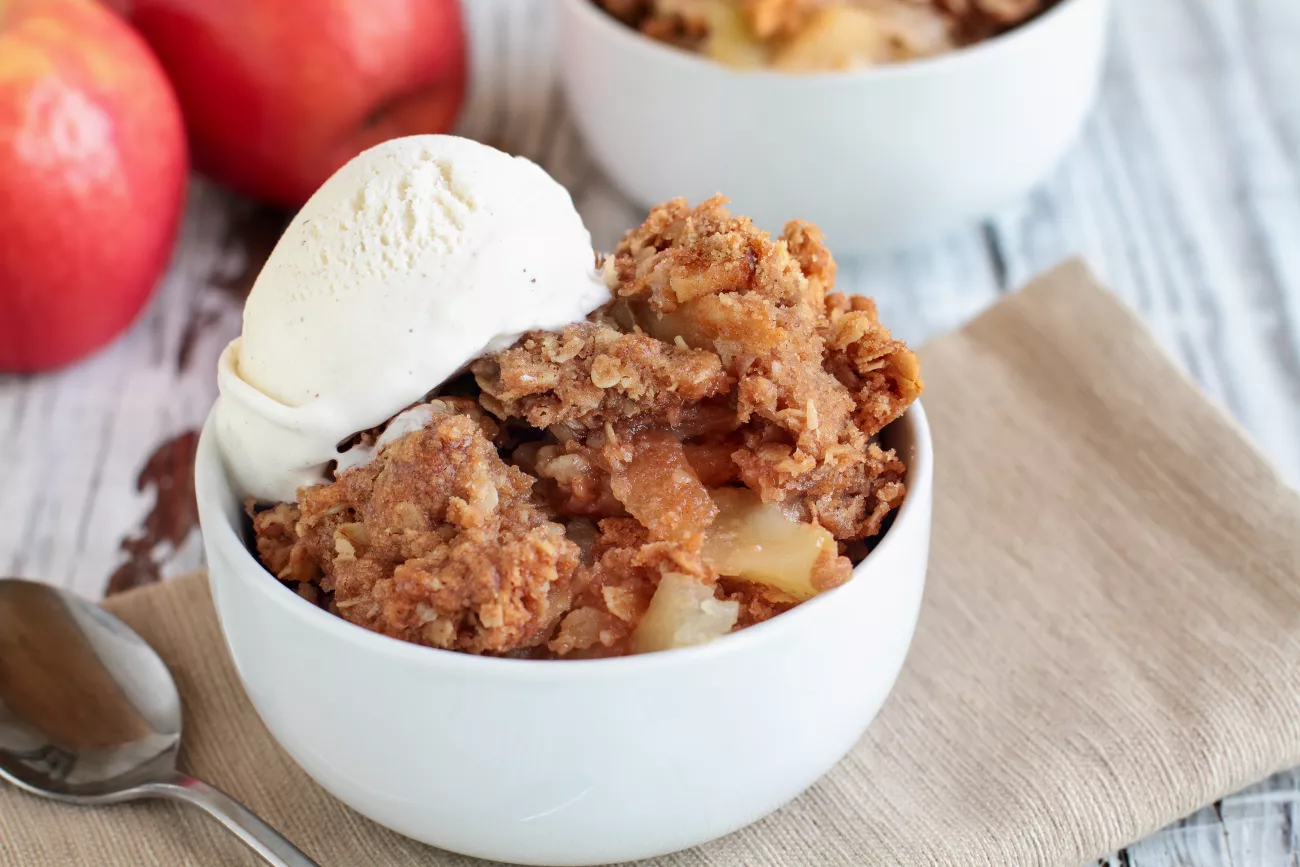 CBD Apple Crisp: This recipe is one of our favorites because you can cook with whatever apples you want. We use a tasty combo of Granny Smith and Honeycrisp, but you can always use Pink Ladies if you need more sweetness in your crisp.
Ingredients:
6 apples (3 Granny Smith, 3 Honeycrisp)

1 cup brown sugar

1 cup white sugar

1 cup flour

¼ tsp salt

2 tbsp butter (melted)

1 tsp cinnamon OR 1 tsp cinnamin sugar-flavored CBD oil 

1 tsp caramel apple-flavored CBD oil 
Baking Instructions:
Preheat oven to 375 ℉.

Core and slice apples into neat little wedges. Mix slices with brown sugar in a large bowl. Then lay wedges evenly in your baking pan.

To make the crispy topping, combine flour, white sugar, salt, and dry cinnamon in a clean bowl. 

In a separate bowl, beat your egg and melted butter together. Combine with your dry mix and spread mixture evenly on top of your apples.

Bake for 30-40 minutes.

When cool, drizzle with your flavored CBD oil and serve. We love to serve ours with a heaping scoop of vanilla bean ice cream on top! 
Chocolate CBD Fondue: Looking for an excuse to treat yourself? Try our recipe for chocolate fondue. It's great for dessert, but also for breakfast, or brunch. Dip in your favorite fruits, or use marshmallows and graham crackers for s'mores at home. 
Ingredients:
1 cup semisweet chocolate morsels

½ cup heavy cream

1 tbsp unsalted butter

2 tbsp sugar

1 tsp cinnamon

2 tsp dark rum OR 1tsp Spanish brandy-flavored CBD oil
Cooking Instructions:
Using a double boiler, bring cream, sugar, and cinnamon to a rolling boil.

Once boiling, remove from heat and add in your chocolate morsels. Stir until chocolate melts.

Add to your fondue dish and stir in rum or flavored CBD oil.
> Diamond CBD Chef Tip: For a more adventurous flavor, try adding a zesty orange CBD oil or go for creamy with a cappuccino-flavored CBD oil.
Kick off happy hour with this recipe for our favorite CBD cocktail:
CBD Honey Bee: This is our favorite take on one of our favorite tequila cocktails. Give it a twist with a peach or pink lemonade Diamond CBD honey stick. 
Ingredients:
3 oz tequila

1 oz lemon juice OR 1 tsp lemon-flavored CBD oil

1 oz sweet vermouth

1 Diamond CBD honey stick
Combine in a shaker with a dash or two of bitters, add ice, and shake. Strain and serve with a lemon twist.
Who says you can't have salad for dinner? You can, now, with our favorite dinner salad recipes: 
These are our favorite dinner recipes for a reason. They're easy to make and will fit into any diet. When we're craving something heartier, we top these dinner salads with grilled shrimp or chicken: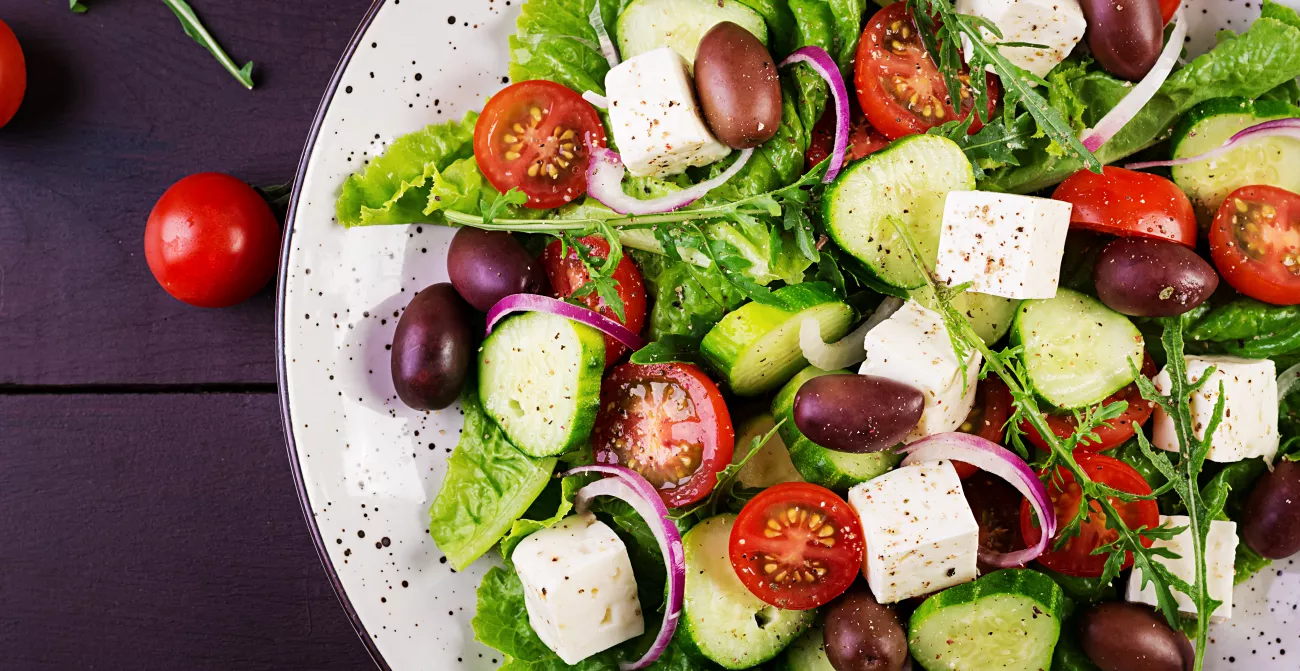 CBD Greek Dinner Salad: This salad is great as an entree or as a side salad at holiday dinners. It's the fastest dinner recipe on the planet, we're convinced. It takes only 10-15 minutes to prep, depending on how long it takes to chop your favorite veggies.
Dressing Ingredients:
⅓ cup olive oil

2 tbsp red wine vinegar

1 tbsp olive brine

1 tsp salt and pepper

1 clove garlic, minced
Make the dressing by whisking vinegar, garlic, brine, salt, and pepper together in a bowl. Then gently whisk in your olive oil by pouring it slowly into your bowl.
Salad Ingredients:
10 cups romaine lettuce

1 red onion, sliced

1 pint cherry tomatoes

2 cucumbers, peeled and sliced

1 cup kalamata olives (use brine for dressing)

¼ cup parsley

¼ cup dill

¼ cup mint

¼ oregano

1 cup feta cheese crumbles
Toss all of your salad ingredients together in a large bowl. Add your dressing and toss again. Top with feta cheese to serve. Add salt and pepper to taste.
Mexican Salad w/Creamy Cilantro CBD Dressing: The fresh squeeze of lime juice gives our favorite salad recipe its zest. You can enhance the flavor profile with a few drops of citrusy CBD oil and really kick it up a level.
Dressing Ingredients:
½ cup crema (sour cream)

¼  cup fresh cilantro

2 tbsp vegetable oil

2 tbsp lime juice

1 clove garlic, chopped

1 tsp lime-flavored CBD oil
Use a food processor to blend dressing ingredients until smooth.
Salad Ingredients:
10 cups of romaine lettuce

5 cups green leaf lettuce

1 red onion, chopped

1 tomato, chopped

½ mango, diced

1 avocado, sliced

½ cup pickled jalapenos

¼ cup cilantro

½ cup pepitas (pumpkin seeds)

⅓ cup cotija cheese

4 flour tortillas (8-10 inches)
Salad Instructions:
Cut your tortillas into strips. Set them aside.

Toast up the pepitas on a skillet at medium heat for about 3 minutes. Stir them every so often, then set aside.

Add 1-2 tbsp of vegetable oil to your skillet and carefully fry your tortilla strips until golden (about 2 minutes). Set aside on paper towels while you prepare your other ingredients.

Toss your salad together with pepitas, tortilla strips, and dressing. Serve in your favorite bowl and top with cotija cheese.
Thinking about grilled cheese? So are we. Check out the Diamond CBD take on a classic favorite: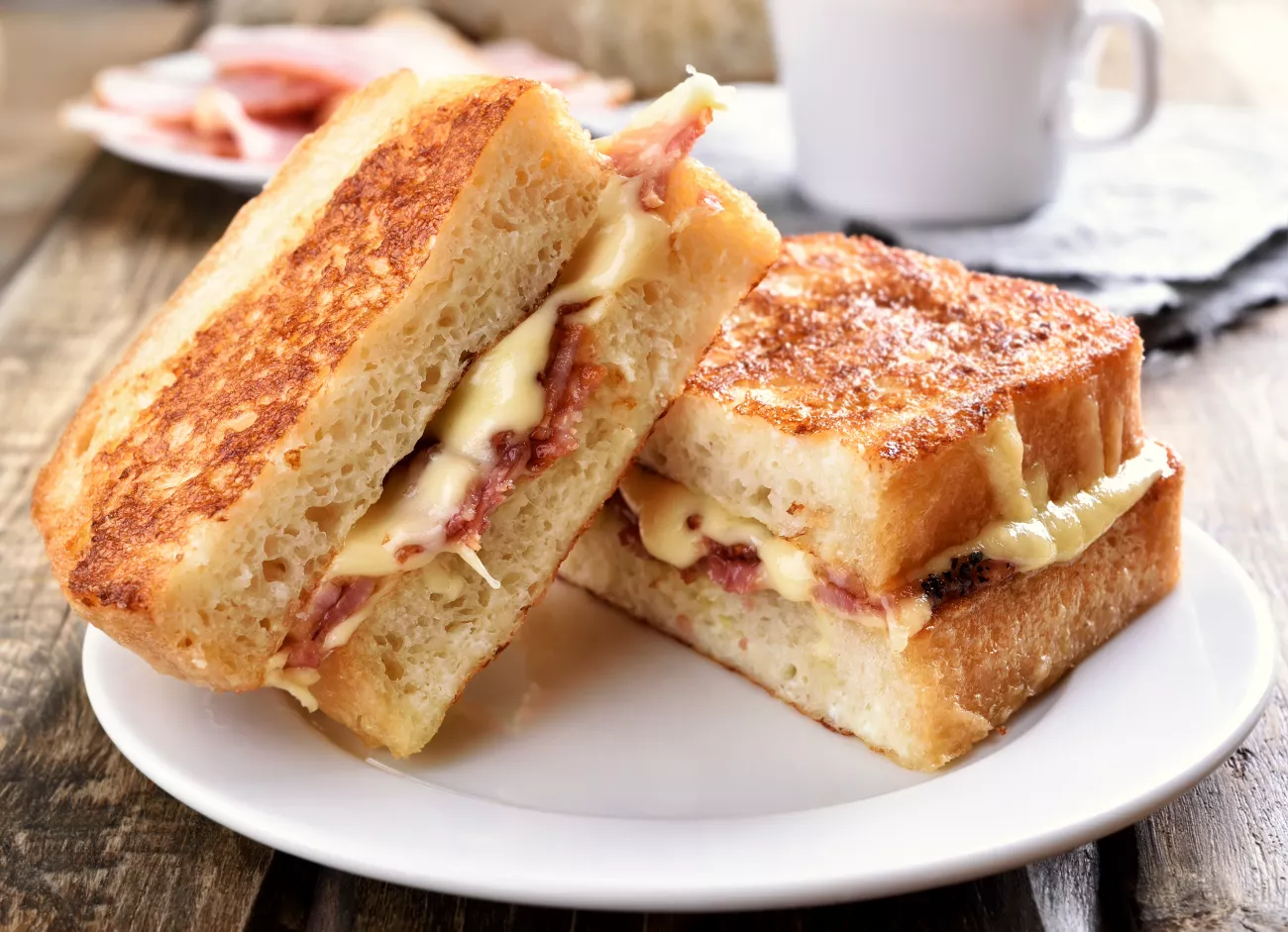 CBD Grilled Cheese: We aren't joking when we say that this grilled cheese recipe is beyond compare. You don't even need a panini press to make one! But the real secret is using bread that's about to go stale. Don't believe us? Try this recipe out for yourself and show us your cheesiest! @diamondcbd_inc 
Ingredients:
3-4 slices thick-cut bacon (applewood smoked is our favorite)

2 slices of sourdough bread, lightly toasted

2 oz monterey jack (2 slices)

2 oz sharp cheddar (2 slices)

2 oz gruyere cheese (2 slices)

¼ cup feta cheese crumbles

1 cup mayo

¼ cup dijon mustard

1 tbsp butter
> Diamond CBD Chef Tip: For a healthier grilled cheese experience, sub out bacon with 3-4 slices of roma tomato.
Cooking Instructions:
Cook bacon for 14-16 minutes at 400 ℉. Let strips cool and drain on a plate lined with paper towels.

Mix mayo, mustard, and feta in a bowl.

With your slices of sourdough, slather one side of the bread with butter. Slather the other side with your mayo mix.

Place one slice of bread butter-side down in a pan at medium-to-high heat. Add slices of cheese and bacon, then sprinkle with any remaining feta. This is also a good time to drizzle on your CBD oil.

Top with remaining slice of bread, mayo side down, and flip your sandwich over. Flip and grill both sides of the sandwich until cheese is melted to your liking.
I don't know about you, but my mouth is watering and my tummy is grumbling now. Once you give these delectable dishes a try, tell us which one is your favorite @diamondcbd_inc.