Zkittles Delta 10 THC Vape Pen - Disposable - 10X - 700mg
Product Info
When the big project is on the line, you need 10X the creative energy. 10X Delta-10 THC Disposable Vape Pens, now in Zkittles, offer you a burst of energy, focus, and creativity in one easy-to-use disposable vape pen that goes anywhere. Now you can enjoy our super-amped blend of Delta-10 and Delta-8 THC that will jolt you back into action. It's 700mg of the best, all-natural, hemp-derived cannabinoids that we have to offer — in a super-delicious Zkittles.
Delta-10 THC is the buzziest cannabinoid made from hemp since Delta-8. You'll feel energized, amped, and ready to take on the world. How does it work? Delta-10 THC is one of the hundreds of cannabinoids found in the hemp plant that we can now extract legally. Its smooth but subtle sativa-like buzz gives you energy and focus while helping your creative juices to flow. With Delta-10, there are no more late-day blahs.
And now, 10X Delta-10 THC Disposable Vape Pens are available in Zkittles, a strain with which you'll find yourself enjoying the sweet fruit cocktail mix of Grape Ape and Grapefruit that will make every buzz feel like brunch. Taste the rainbow of flavor that keeps you calm, focused, alert, and relaxed — all with a buzz. Float on a candy cloud with Zkittles.
10X Delta-10 Disposable Vaping Pens in Zkittles contains 700mg of Delta-10 blended with Delta-8. As with all of our products, it's lab-tested and approved for your safety — guaranteed to be a pure, unadulterated product with no synthetics. Our Disposable Vaping Pens contain no Vitamin E Acetate whatsoever, and all of our lab results are available online for inspection. So get your creative juices flowing with 10X Delta-10 while supplies last!
Active Ingredients
Delta 10 Products are all-natural, hemp-derived cannabinoids made popular because of their energizing effects. These products are available in many forms, including gummies, vapes, and oils. Most people enjoy Delta 10 Products for their ability to help them accomplish more.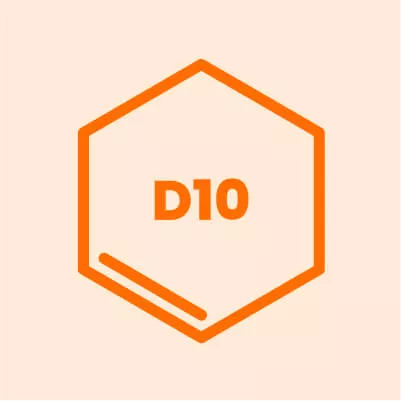 Customers Reviews
Reviews
(7)
This was my first time ordering a disposable vape pen. I use to only order the cartridges, but I figured I would give the disposable pen a try. This was also my first time ordering Delta-10, my previous experience has only been with Delta-8. I absolutely love this. It's small, portable, and rechargeable. It gives me a good little buzz for the day and relaxes me, but doesn't put me to sleep like my Delta-8 pens and gummies. This is a great product and I definitely recommend it.
I like the vapes, but a have had a few issues. The taste could be better. I have trouble with it not letting me pull right away after I've not used it for a little bit. I have to hit it hard before it makes this little "POP" sound and then it starts working. Gives a nice, mild buzz.
Full flavor and love the body high. Very pleasant, just the right amount and the price. Good customer service!
Wonderful taste, a good high, very high quality. Smooth flavor. Will most likely purchase again!
Wonderful taste, a good high, very high quality. Will most likely purchase again!
Frequently Asked Questions
Are disposable delta 10 vapes safe?
Yes, they are! Delta 10 is not only a hemp-derived cannabinoid, making it one of the safest compounds on earth, but our products are also third-party tested. You can trust our store to carry only the highest quality Delta 10 disposables. One of the most convenient ways to use Delta 10 is by vaping, which is a convenient way of enjoying this all-natural hemp cannabinoid. As it provides you with an instant sense of euphoria and excitement, Delta 10 disposables are one of the most popular ways to consume this buzzy cannabinoid.
What is it like to smoke or vape Delta-10 THC?
Smoking or vaping Delta-10 THC is one of the fastest ways to feel the effects of this cannabinoid. Unlike edibles, which have to metabolize in your liver, vaping goes right to your bloodstream, causing you to become high almost immediately. While vaping or smoking (which are not the same thing) are not better than edibles, they are different. Which one you prefer can depend on some various factors.
How to use a disposable delta 10 vape pen?
Using the Delta 10 THC disposable is as easy as finding the button that turns it on. To use the vape, hold the mouthpiece in your mouth while pressing the button. When you click on it, it should light up, indicating it's working.
What type of vape oil products do you sell?
We sell vape carts and vape pens in all your favorite ingredients, including CBD, delta 8, delta 10, HHC, THCO, and more!
Do you sell delta 8 vape oil?
Yes! You can enjoy a smooth, buzzy vape with delta 8 carts or delta 8 disposable vape pens. It's a great way to feel the buzz!