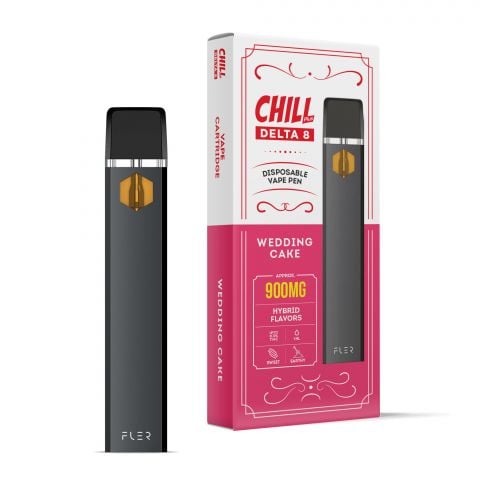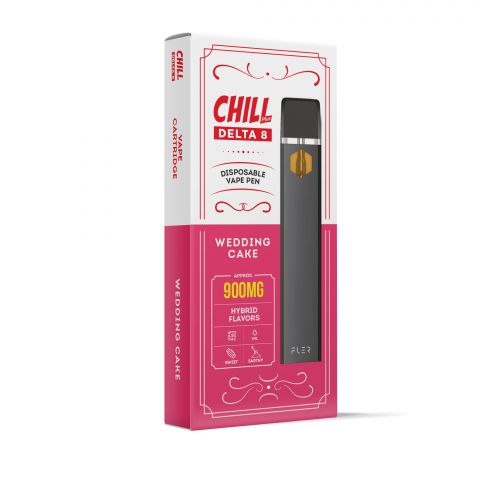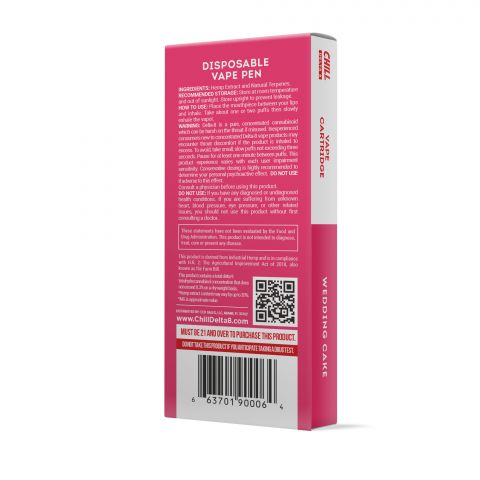 On sale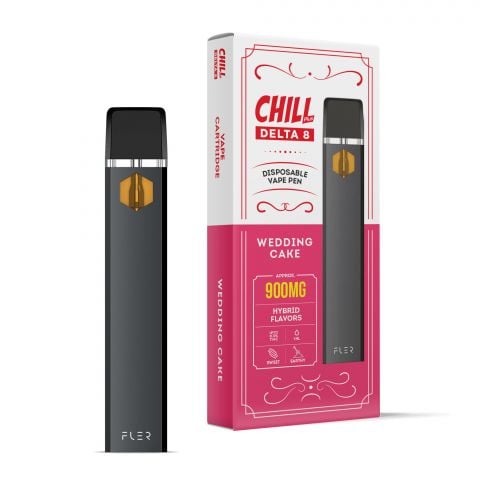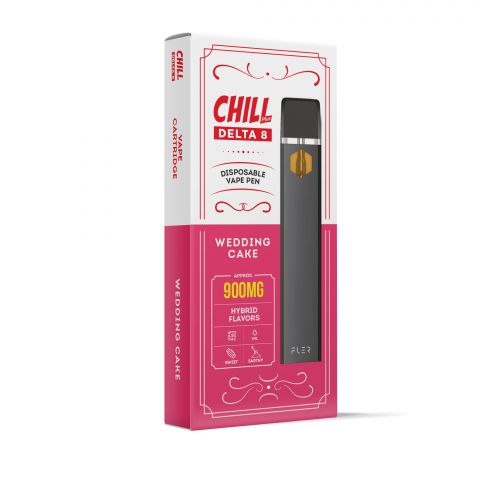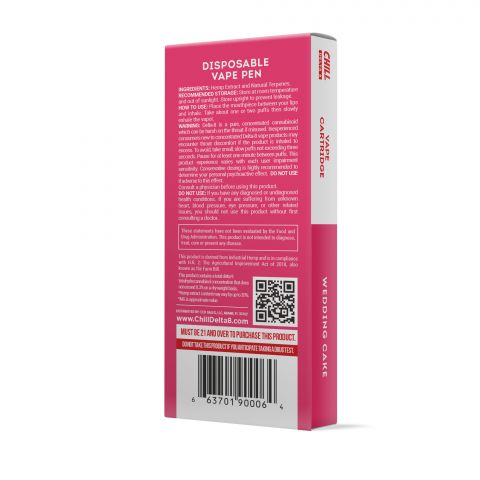 Wedding Cake Delta-8 THC Vape Pen - Disposable - Chill Plus - 900mg
Product Info
Delta-8 is exploding in popularity. With new Chill Plus, Delta-8 Disposable Vaping Pens flavored with Wedding Cake; you can experience the relaxing, euphoric pleasure of this exciting new indica-hybrid Delta-8 cannabinoid vape. Delta-8 Disposable Vaping Pens from Chill Plus offers you an enjoyable, completely legal cannabis-like high delivered right to your front door. A combination of Triangle Kush with Animal Mints, Wedding Cake is rich and tangy. Chill Plus CBD Delta-8 Disposable Vaping Pens will have you floating on the clouds.
Our Delta-8 Disposable Vaping Pens pack a powerful punch thanks to 900mg of Delta-8 THC. It's the latest cannabinoid to hit the market, and, much like its cousin Delta-9 THC, it offers you a bold and buzzy psychotropic high. But with Chill Plus, we're offering something more — a Wedding Cake flavor that's earthy, super potent, and relieves what ails you.
How is this possible? Hemp-derived Delta-8 is 100% legal and safe for consumption, inducing a mild psychotropic high that's the ideal way to chill out alone or with friends. But you'll want to hurry because, as with anything this novel, the federal government won't let this last. So grab a Chill Plus Delta-8 Disposable Vaping Pen flavored with Wedding Cake today. Experience the buzz before the authorities try to kill it.
Chill Plus Delta-8 Disposable Vaping Pens flavored with Wedding Cake contain 900mg of Delta-8 and a fruity Wedding Cake flavor. As with all of our products, it's lab-tested and approved for your safety — guaranteed to be a pure, unadulterated product with no synthetics. Our Disposable Vaping Pens contain no Vitamin E Acetate whatsoever, and all of our lab results are available online for inspection. So take a puff and pass the Delta-8 while supplies last!
Delta 8 Per puff
3.75/puff
Hemp Extract and Natural Terpenes.
Frequently Asked Questions
What type of vape oil products do you sell?
We sell vape carts and vape pens in all your favorite ingredients, including CBD, delta 8, delta 10, HHC, THCO, and more!
Do you sell delta 8 vape oil?
Yes! You can enjoy a smooth, buzzy vape with delta 8 carts or delta 8 disposable vape pens. It's a great way to feel the buzz!
Why choose vape oil?
Vape oil, such as the type found in carts and pens, hits faster than an edible. When you puff it goes through your lungs and straight to your blood stream. An edible take s afew hours to come up.
What can you tell me about Chill Plus?
Chill Plus brand Delta-8 THC is the premier Delta-8 product on the legal cannabis market today. From Delta-8 edibles, gummies, vape carts, pens, concentrates, and more, Chill Plus Delta-8 THC offers you one of the most innovative and expansive lists of products, with something for everyone to try.
Are Chill Plus products safe to use?
Chill Plus brand Delta-8 THC products are made from pure, unadulterated hemp that goes through a strict third-party testing process, making it one of the safest, if not the safest Delta-8 brand on the market today.