Wedding Cake Cartridge - THCP - Fresh - 900mg
Product Info
Diamond is proud to introduce you to the most potent cannabinoid available on the market (no, it's legal!) It contains 900mg of what experts call the strongest cannabinoid on the market. Our super innovative vape cart uses premium THC-P distillate and unique terpene strains to create a powerful and potent high. Fresh THC-P vape cartridges are now available in Wedding Cake.
Be forewarned! THC-P is much stronger and more intense than regular THC! Our THC-P vape cartridges are gaining popularity with these incredible terpene flavors. Plus, with flavors like Wedding Cake, you can't go wrong! You will experience an intense buzz that will send you to the moon!
In addition to its intense body and head buzz, THC-P, or Delta-P, is also known for its potency. Like Delta 8 THC, THC-P is an all-natural cannabinoid derived from hemp. Our products contain significantly more THC-P than THC itself. Although THC-P is safe and powerful, users should take caution despite its potency. We use only a tiny amount to create an enjoyable, powerful, and safe experience.
Get ready for a super Fresh time with new Fresh THC-P vape carts. All of our carts fit a 510 battery.
Active Ingredients
THCP Products are all-natural, hemp-derived cannabinoids made popular because of their extremely potent high that is 30 times stronger than cannabis. These products are available in many forms, most notably vapes. Most people enjoy THCP Products for their ability to enhance your mind.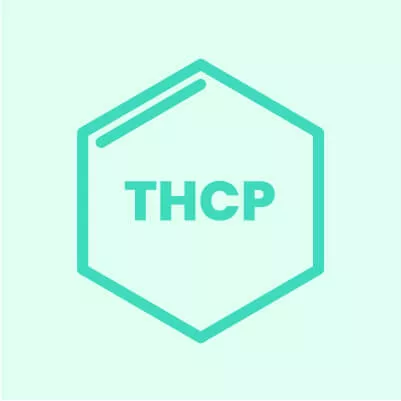 Frequently Asked Questions
Do THCP carts get you high?
Absolutely! THCP is a psychoactive compound, meaning its effects make you feel high in any way you consume it, including THCP carts!
Are THCP carts safe?
Like all of our cannabinoids, THCP is 100% safe. Our THCP carts are made from all-American organic hemp with no carcinogens or adulterants and are always third-party lab tested for safety. 
Are THCP carts legal?
Yes! Under the 2018 Farm Bill, hemp-derived THCP remains federally legal. That said, individual states  have their own laws and restrictions on hemp-derived cannabinoids. It's always best to consult your state's hemp laws before purchasing hemp-derived cannabinoids. 
Are THCP carts stronger than THC carts?
THCP is thought to be around 33 times more active on CB1 receptors than regular THC, causing a much more intense and intoxicating high than its less potent analog. 
What type of vape oil products do you sell?
We sell vape carts and vape pens in all your favorite ingredients, including CBD, delta 8, delta 10, HHC, THCO, and more!
Recently Viewed