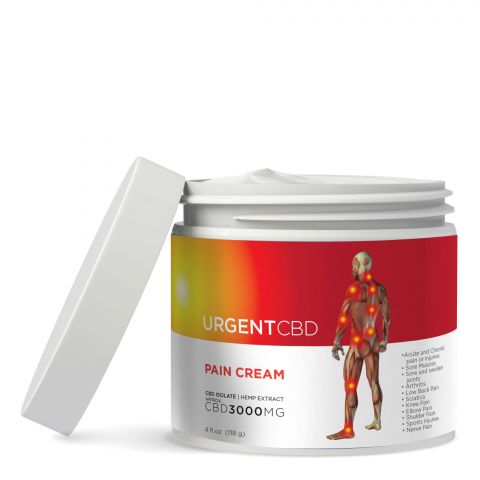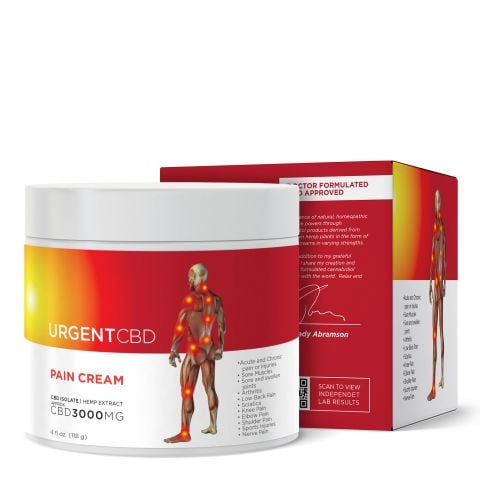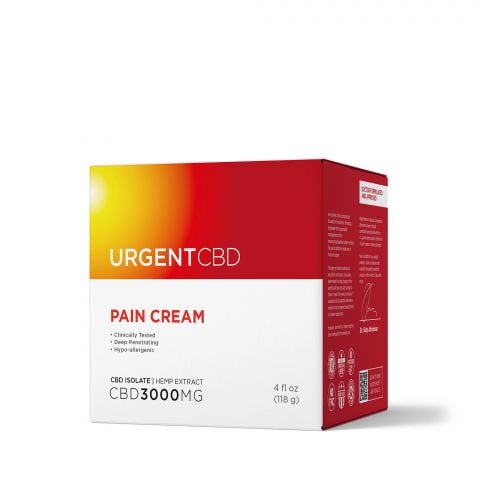 On sale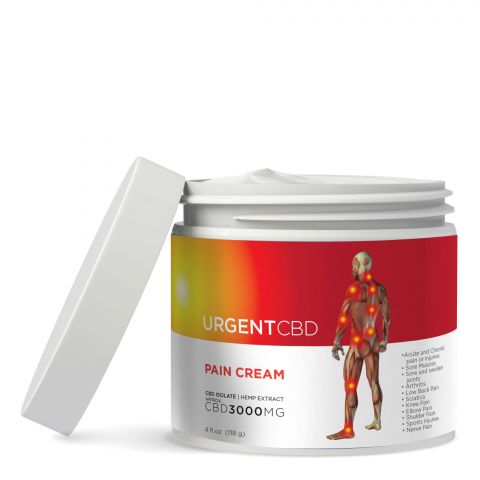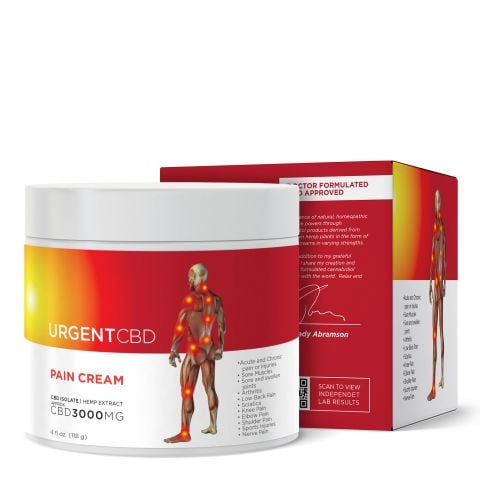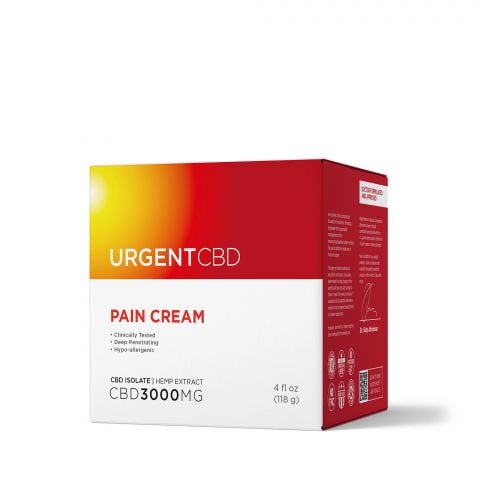 Urgent CBD Pain Cream - 3000mg
Product Info
Whether you're throwing touchdowns or making big plays in the conference room, you need a CBD cream that can compete. Moreover, you need a CBD topical that can give you immediate relief. Because sometimes your body screams for urgent care. So try Urgent CBD Pain Cream today and see what all-natural, organic, non-greasy CBD cream can do for you. With 3000mg of CBD, it's always powerful and never causes a psychotropic reaction.
A CBD isolate product made from hemp extract, Urgent CBD Pain Cream is clinically tested with your safety in mind. Moreover, this all-natural hemp-derived product penetrates deeply and is hypo-allergenic for those that need it. It's all-natural CBD relief now because you need to get back to what you do best, winning the big game.
Urgent CBD Pain Cream is packed full of the benefits of high-quality CBD isolate. It's a premier CBD Pain Relief cream and produces no psychoactive effects. Now you can target your trouble spots immediately and urgently and do so at the source. When you need relief, you can't wait. That's why you need Urgent CBD Pain Relief Cream. Try the only CBD topical that takes care of you ASAP so that you can take care of life!
Strength Per ml
25.42mg/ml
Total CBD Isolate
3,000mg
CBD Isolate Per ml
25.42mg/ml
ACTIVE INGREDIENT: MENTHOL 3.5%.
INACTIVE INGREDIENTS: WATER, MINERAL OIL, GLYCERIN, COCOS NUCIFERA (COCONUT) OIL, STEARIC ACID, CETEARYL ALCOHOL, BENTONITE, GLYCERYL STEARATE, PEG-100 STEARATE, PROPYLENE GLYCOL, MENTHA PIPERITA (PEPPERMINT) OIL, ISOPROPYL PALMITATE, PETROLATUM, TRIETHANOLAMINE, EUCALYPTUS GLOBULUS LEAF OIL, DIMETHICONE, XANTHAN GUM, CARBOMER, METHYLPARABEN, DIAZOLIDINYL UREA, IODOPROPYNYL BUTYLCARBAMATE, PROPYLPARABEN, HEMP EXTRACT.
Active Ingredients
CBD Isolate Products are all-natural, hemp-derived cannabinoids made popular because they offer wellness benefits without THC. These products are available in many forms, including raw powder, gummies, and topicals. Most people enjoy CBD Isolate Products for their ability to relieve your body.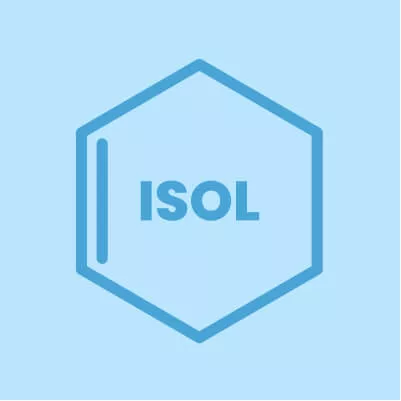 CBD Products are all-natural, hemp-derived cannabinoids made popular because of their wellness properties. These products are available in many forms, including creams, gummies, and capsules. Most people enjoy CBD Products for their ability to help maintain wellness.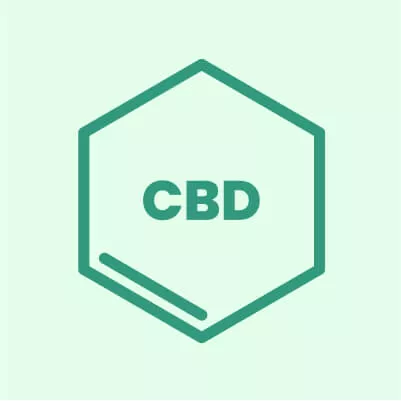 Frequently Asked Questions
Is CBD cream effective for pain?
CBD cream has proven to be very effective for physical pain. Rub a little cream on the area that is affected and after a few minutes you will begin to feel releif.
Do CBD creams actually work?
CBD creams or topicals are incredibly effective. Many people, especially athletes and those that live active lifestyles, swear by them.
Can you travel with CBD cream?
Yes, like all forms of cbd, cbd cream is legal and you can travel all across the United States with it. However, if you plan to travel internationally be sure to first look up the laws in that country before carrying cbd cream with you.
What is CBD cream good for?
CBD cream is good for all sorts of aches and pains, including muscle pain, back pain, inflammation, and more. Many athletes use cbd cream to help relieve the aches and pains of physical activity.
What are the best ways to use CBD creams and topicals?
CBD creams and topicals are the ideal products for athletes, people who work out, and anyone else who needs a good cream or topical to take care of their skin. We recommend that you put just a dollop on your fingers and rub in a circular motion on your skin. You can use our CBD creams and topicals as needed throughout the day.
Recently Viewed