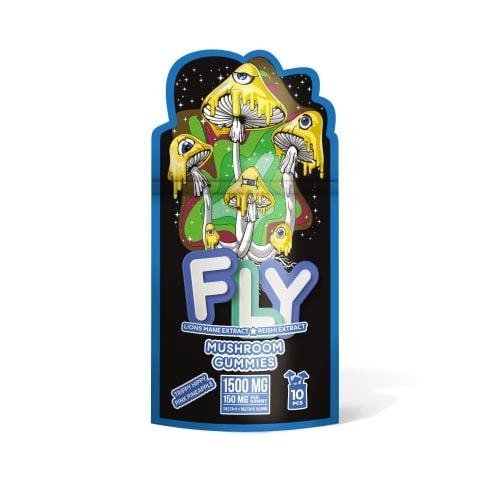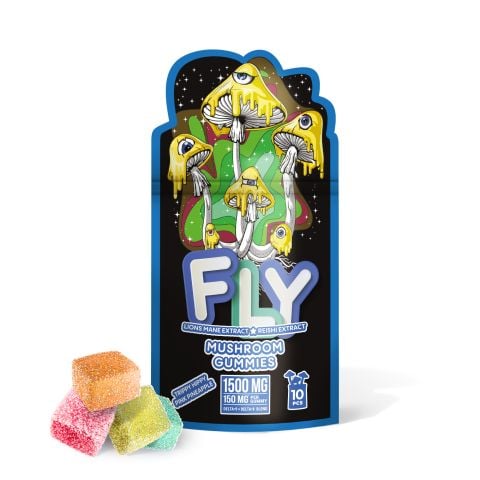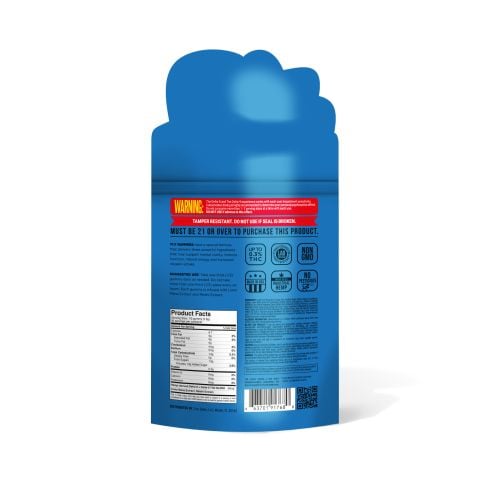 On sale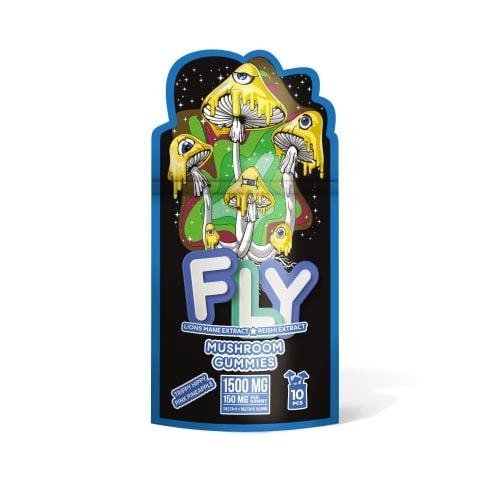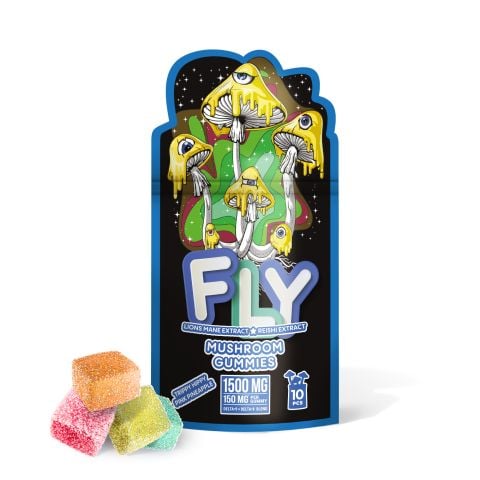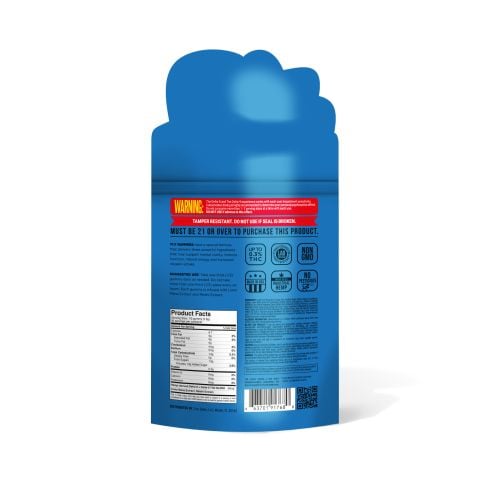 Trippy Hippy Pink Pineapple Mushroom Gummies - Fly - 1500mg
Product Info
Step into a world of vibrant sensations with Trippy Hippy Pink Pineapple Mushroom Gummies by Fly. These gummies are a gateway to a captivating experience, containing a potent 1500mg blend of high-quality mushrooms, meticulously curated to infuse wellness with every bite. Prepare to embark on a journey that marries flavor, benefits, and delight in a single, enticing package.
Immerse yourself in the world of mushrooms as you explore the Trippy Hippy gummies. This blend harmoniously fuses the benefits of high-quality mushrooms to create an experience that nurtures both mind and body. From enhanced cognitive function to immune support, every gummy is a potent dose of well-being.
Prepare to be enchanted by the Pink Pineapple flavor, a dance of tropical sweetness that tingles your taste buds. With each gummy, savor the irresistible fusion of juicy pineapple and delicate pink hues, elevating your taste experience to new heights.
At Diamond, your safety and satisfaction are paramount. Each batch of Trippy Hippy Pink Pineapple Mushroom Gummies undergoes rigorous third-party lab testing. This stringent process ensures that what you consume is a product of uncompromising purity, quality, and safety, exemplifying our unwavering commitment to your well-being.
Strength Per gummy
150mg/gummy
Light Corn Syrup (Corn Syrup, Salt, Vanilla), Sugar, Water, Organic Cordyceps, Organic Lion's Mane (Hericium Erinaceus), Organic Reishi (Ganoderma Lucidum), Gelatine, Modified Corn Starch,Propylene Glycol, Maltic Acid, Natural & Artificial Flavours, Lorann Oil's Raspberry Flavor, Cane Syrup, Honey, Citric Acid - Adm, Sweetener (Maltodextrin, Sucralose), Water, Sugar, One Or More Of The Following U.S. Certified Colors: Red #40, Red #3, Yellow #5, Yellow #6, And/or Titanium Dioxide, Modified Corn Starch, Vegetable Gum, Citric Acid, And Less 1/10 Of One Percent Sodium Benzoate And Potassium Sorbate (As Preservatives), Sodium Benzoate, Hemp-derived Blend.
Customers Reviews
There are no reviews yet. Be the first to write a review!
Frequently Asked Questions
Edibles and gummies: what are they?
Infused with all-natural cannabinoids derived from hemp, edibloes or gummies are delicious, fruity sweets. Yummy childhood snacks packed with the wellness you need in adulthood! Gummies may cause a buzz or a psychotropic high.
What types of cannabinoids does Fly sell?
Fly products combine hemp-based cannabinoids, such as delta 8, and mushrooms for a unique experience.
What is the effect of edibles and gummies on your body?
Gummies are an excellent way to take cannabinoids. Taking too many will make you think they aren't working, so be careful not to take too many. It won't take long before you start feeling better!
Are Fly products safe to consume?
Fly products are generally safe to consume when used responsibly.
Can edibles and gummies be effective?
It all depends on your needs. What are your goals and why are you taking edibles. Once you figure that out, you will realize just how effective our edibles can be!
Recently Viewed