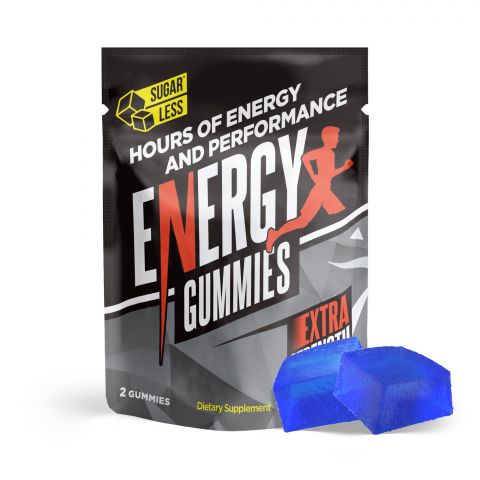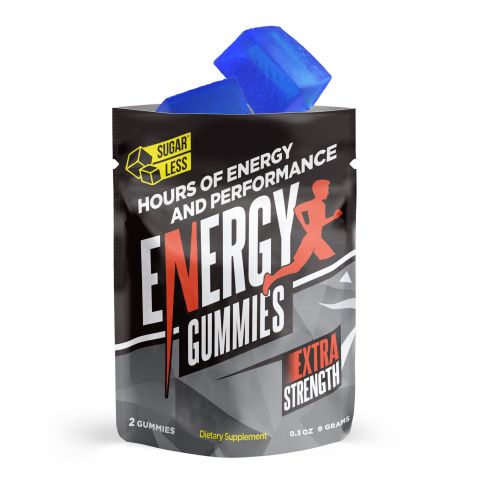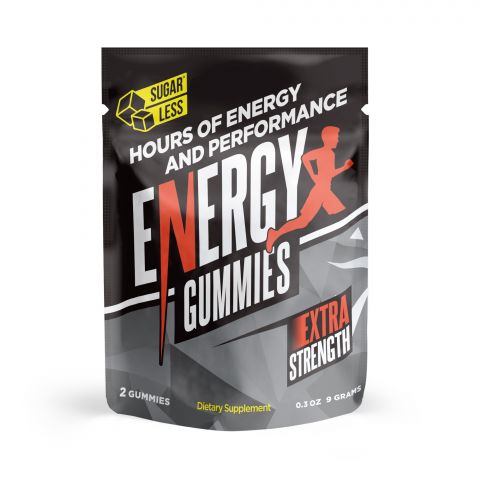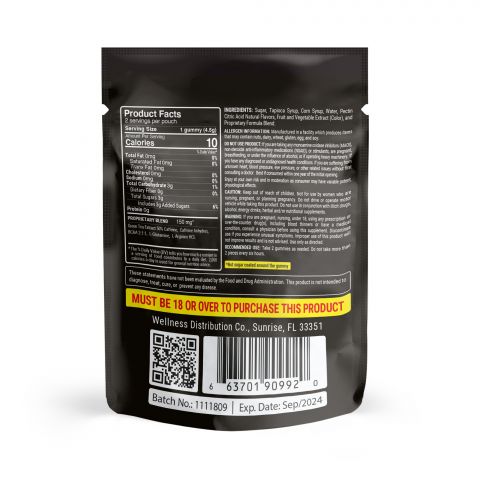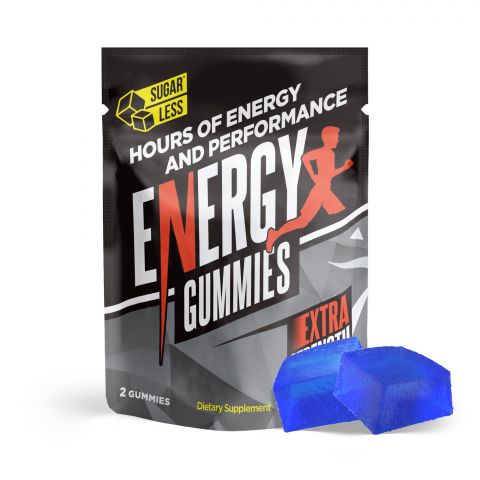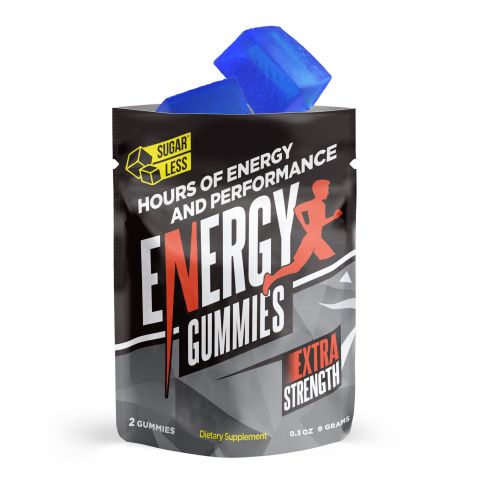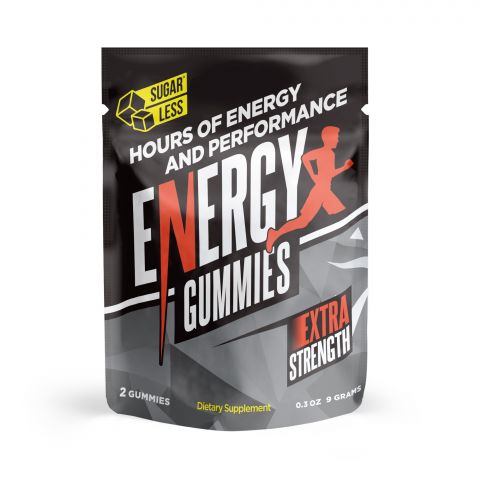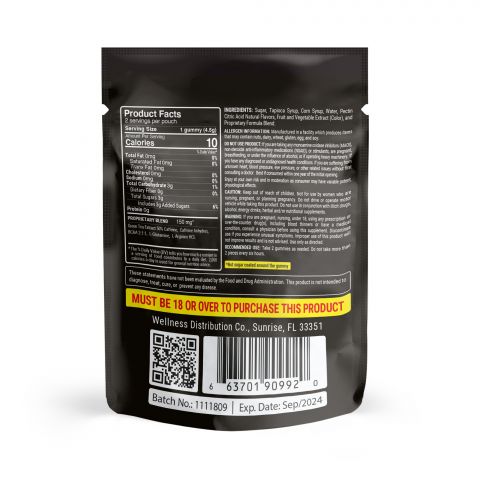 Sugarless Energy Gummies - Energy Boost Supplement - 2 Pack
Product Info
Are you tired of being tired every single day? Do you look at the clock in the morning and wonder where the evening went? Do you have enough energy to perform even the most mundane tasks? Maybe you need more than a boost — You need Sugarless Energy Gummies! Pop a gummy, and get the boost you need to move! Our 2 pack of Sugarless Energy Gummies is the perfect way to start your day. 
You want a gummy to help bring out your best self, and you want it to be free from sugar. Sugarless Energy Gummies can help. Our proprietary blend of natural ingredients will help you find energy, stay focused, and complete your tasks on time! The great thing about Sugarless Energy Gummies is they give you the vim and vigor you need; they're an excellent value!
Start with a 2 pack of Sugarless Energy Gummies today, and stop drinking coffee all day long! One gummy gives you enough energy to last from morning until evening! There's no crash, and you won't feel like you're dragging the next day! Our chewable gummies are made with an all-natural proprietary blend that keeps you going, and there's no sugar! We use only the best ingredients when we produce our Sugarless Energy Gummies, with no unnecessary fillers, artificial colors, or preservatives. In addition, our Sugarless Energy Gummies are a great value too!
Sugar, Tapioca Syrup, Corn Syrup, Water, Pectin, Citric Acid Natural Flavors, Fruit And Vegetable Extract (Color), and Proprietary Formula Blend.
Frequently Asked Questions
What is a supplement?
A supplement is a non-cannabinoid product. These products help with many different things from energy to rest and more. We have a wide selection of supplements available for you to look at and purchase.
How are supplements different from cannabinoid products?
While both supplements and cannabinoids are all natural products, the former does not come from hemp nor is it a compound that can get you high. Cannabinoids have very distinct features while supplements can include a wide variety of plants and compounds.
Should I choose supplements or cannabinoids?
Supplements are a great way to increase desire or boost energy without committing to cannabinoids. Choosing which one is right for you is a personal decision however. We recommend trying each until you find one that suits your lifestyle.
Is it okay to take supplements and cannabinoids at the same time?
Both products are all-natural and safe, so you should have no problem. However, be careful. If you have any pre-exisiting conditions discuss with your doctor first. And, as always, never go overboard or take any product to excess. Moderation is key.