Strawberry Cough Vape Pen - Delta 8 - Disposable - Buzz - 900mg
Product Info
Do you need to reach for something higher? Are you looking to feel better than good? You don't want to feel happy, what you really want is a buzz! And there's no better way to get a buzz than with a buzz! You can still get a taste of the best buzz around with the Buzz Delta 8 THC Disposable Vape Pen!
Now available in Strawberry Cough, Buzz's newest Delta 8 vape pen offers 900mg of pure Delta 8. It's a smooth, delicious vaping experience. Take a few puffs, and no matter where you are in the world, you'll enjoy a Buzz!
Like all of our products, the Buzz Delta 8 THC Disposable Vape Pen in Strawberry Cough is third-party tested for safety and efficacy, so you know you're only buying the best. We use only pure, hemp-derived Delta 8 in our pens, no synthetics, and no Vitamin E Acetate whatsoever. So, grab some Buzz today and enjoy something more than happiness — enjoy a Buzz!
Strength Per puff
3.75mg/puff
Delta 8 Per puff
3.75mg/puff
Hemp Extract and Natural Terpenes.
Active Ingredients
Delta 8 Products are all-natural, hemp-derived cannabinoids made popular because of their bold, relaxing, and buzzy high. These products are available in many forms, including gummies, vapes, and concentrates. Most people enjoy delta 8 products for their ability to enhance your mind.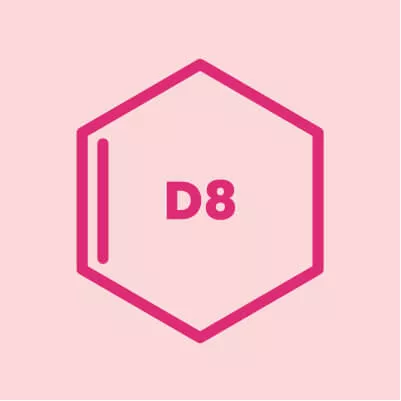 Frequently Asked Questions
What is Buzz?
If you've bought psychoactive cannabinoids from us before, you already know what a buzz is! As for the Buzz brand, these products give you the buzzy benefits of all your favorite compounds—including delta 8, delta 10, THCO, and HHC— like you've never experienced them before. When you need something stronger than your usual vapes and edibles, the Buzz brand will take you where you want to go.
What cannabinoids does Buzz sell?
Buzz sells a wide variety of vape oils and edibles infused with all your favorite compounds, including delta 8, delta 10, HHC, and THCO, with many more on the way. No matter what your cannabinoid of choice is, we know you love to Buzz!
Are Buzz products safe to use?
Absolutely! All of the products we sell at Diamond CBD are derived from using American-grown hemp, made with no carcinogens or adulterants, and then third-party lab tested for safety, purity, and efficacy. You can't go wrong with a good Buzz! 
Do delta 8 dabs get you high?
Yes! Due to the product's high concentration of delta 8, taking delta 8 dabs is one of the most potent delta 8 experiences available today.
Are delta 8 dabs safe?
As long they are made by a responsible, reputable manufacturer like Diamond CBD, delta 8 dabs are 100% safe to consume. That said, they are very strong, so beware of dosages when first ingesting this product, even if you've dabbled in other delta 8 products before.