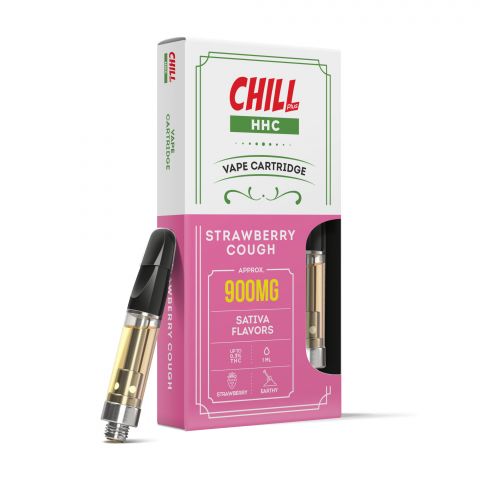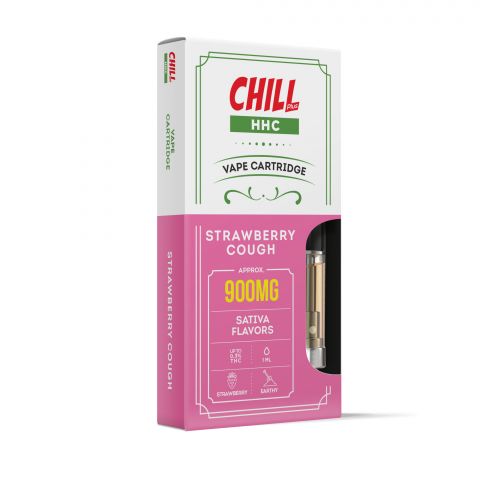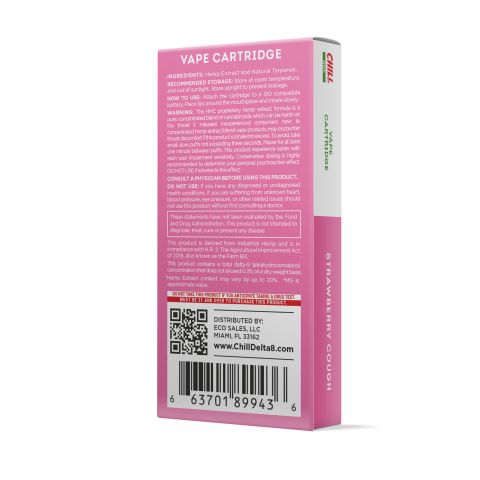 On sale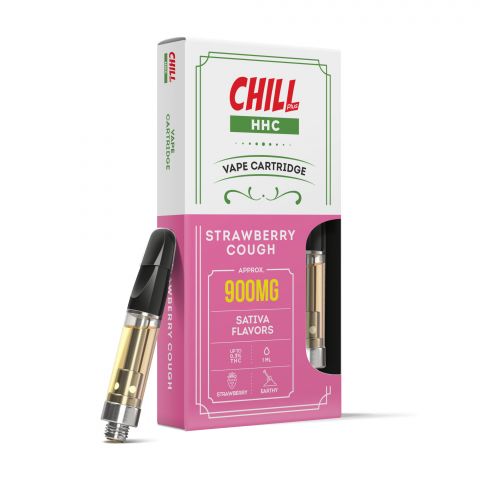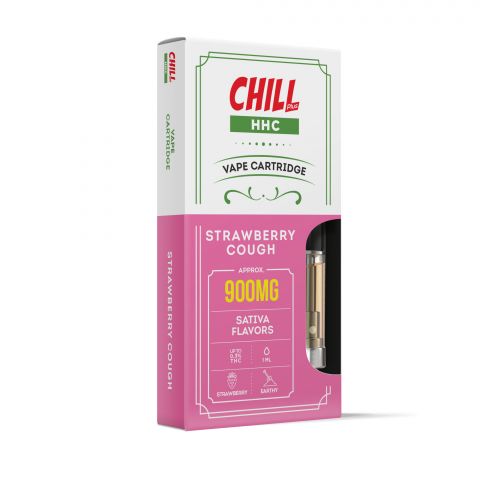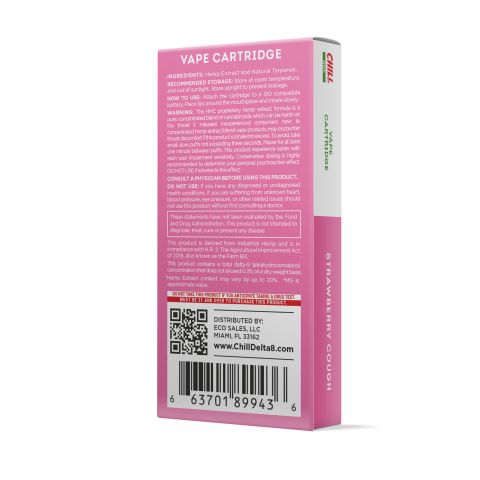 Strawberry Cough Cartridge - HHC - Chill Plus - 900MG
Product Info
It's HHC with the sweet smell of fresh strawberries! With new Chill Plus HHC Vape Cartridges in Strawberry Cough, you can embrace the juicy pleasure of this exciting new cannabinoid while experiencing the sweet flavor of strawberry with a hint of a cough. HHC vape cartridges from Chill Plus offer you an enjoyable, completely legal cannabis-like high delivered right to your front door. A perfect euphoric strain filled with skunky, berry flavors mixed with cerebral, uplifting effects. In fact, Chill Plus HHC vape cartridges will have you floating on the clouds.
Our HHC vape cartridges pack a powerful punch thanks to 900mg of HHC. It's the latest cannabinoid to hit the market, and, much like its cousins, it offers you a bold and buzzy psychotropic high. But with Chill Plus Strawberry Cough, we're offering something more — a strain that keeps you feeling happy all day long.
Chill Plus HHC vape cartridges in Strawberry Cough contain 900mg of HHC and a strawberry scent. As with all of our products, it's lab-tested and approved for your safety — guaranteed to be a pure, unadulterated product with no synthetics. Our vape cartridges contain no Vitamin E Acetate whatsoever, and all of our lab results are available online for inspection. So take a puff and pass the HHC while supplies last!
Recently Viewed