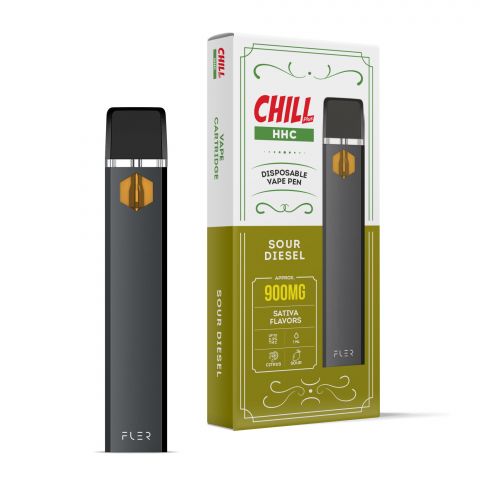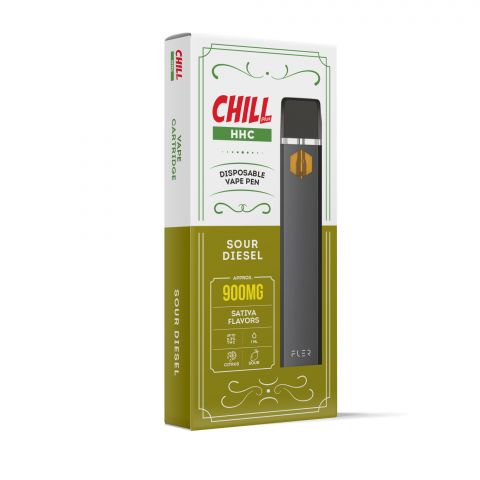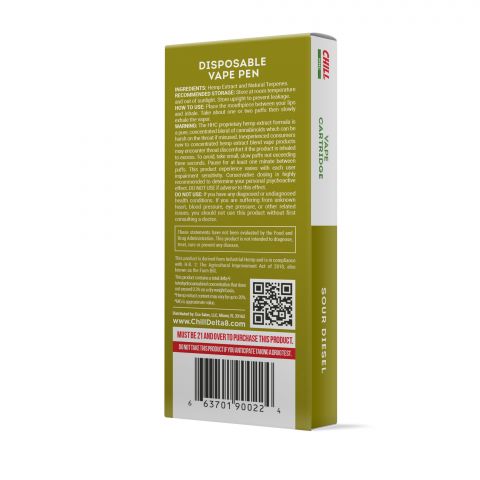 On sale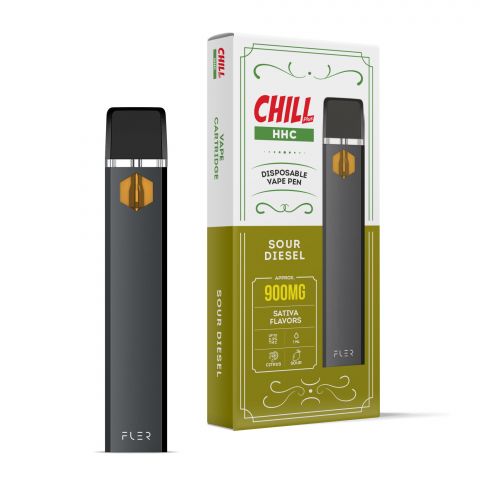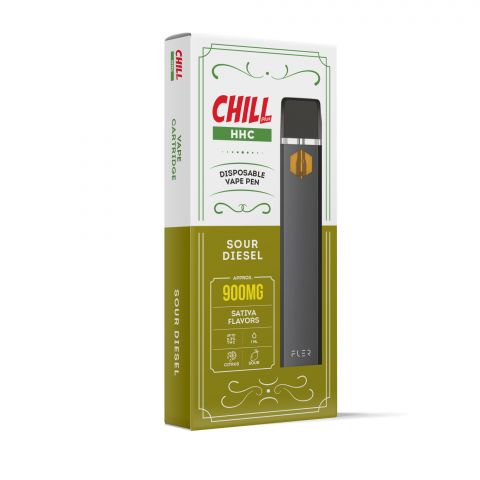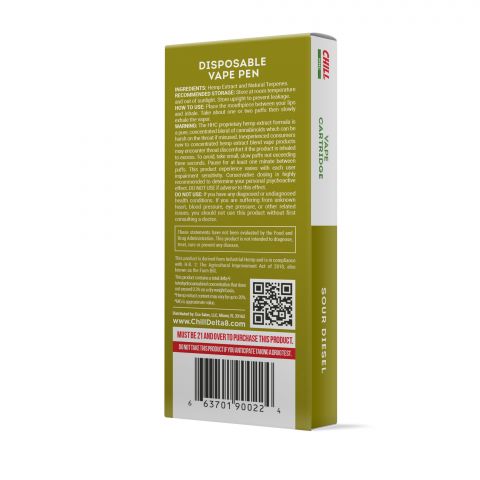 Sour Diesel HHC Vape Pen - Disposable - Chill Plus - 900MG
Product Info
Does your HHC vape pen have enough edge? Can you taste the crisp, clean flavor of hemp extract and natural terpenes with each puff? Perhaps you need something new from your HHC vape pen — a refreshing air of bold vape juice that stimulates your sense and relaxes your nerves. What you need is to Chill! You get just that and more with Chill Plus HHC Disposable Vape Pen now in Sour Diesel. It's 900mg of hemp extract and natural terpenes fresh from the field with a pure buzz you soon won't forget.
Now you can chase the bitterness away from your days with Chill Plus HHC Disposable Vape Pens that will have you feeling the buzz in the mouthwatering flavor of Sour Diesel. You'll enjoy an entire body high with a touch of cerebral stimulation — just enough to keep things Chill throughout your whole buzz.
Try the Chill Plus HHC Disposable Vape Pen in Sour Diesel today and see what 900mg of sweet, clean, and pure hemp-derived HHC can do for you. We use only the freshest processes to cultivate our hemp and extract our cannabinoids, and all of our compounds are third-party tested for your safety. When you vape Chill, you're guaranteed the best, safest, and Chillest HHC on the market today!
Customers Reviews
There are no reviews yet. Be the first to write a review!
Frequently Asked Questions
What type of vape oil products do you sell?
We sell vape carts and vape pens in all your favorite ingredients, including CBD, delta 8, delta 10, HHC, THCO, and more!
Do you sell delta 8 vape oil?
Yes! You can enjoy a smooth, buzzy vape with delta 8 carts or delta 8 disposable vape pens. It's a great way to feel the buzz!
Why choose vape oil?
Vape oil, such as the type found in carts and pens, hits faster than an edible. When you puff it goes through your lungs and straight to your blood stream. An edible take s afew hours to come up.
What can you tell me about Chill Plus?
Chill Plus brand Delta-8 THC is the premier Delta-8 product on the legal cannabis market today. From Delta-8 edibles, gummies, vape carts, pens, concentrates, and more, Chill Plus Delta-8 THC offers you one of the most innovative and expansive lists of products, with something for everyone to try.
Are Chill Plus products safe to use?
Chill Plus brand Delta-8 THC products are made from pure, unadulterated hemp that goes through a strict third-party testing process, making it one of the safest, if not the safest Delta-8 brand on the market today.
Recently Viewed