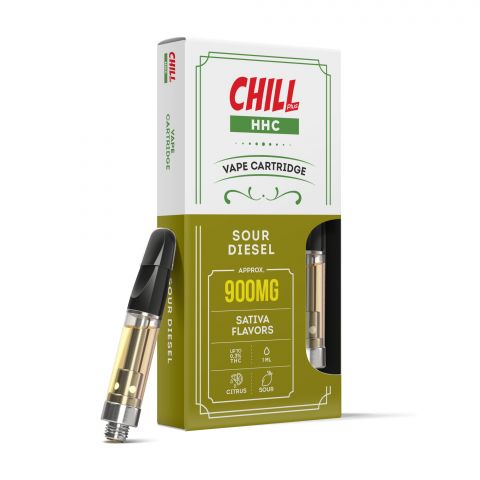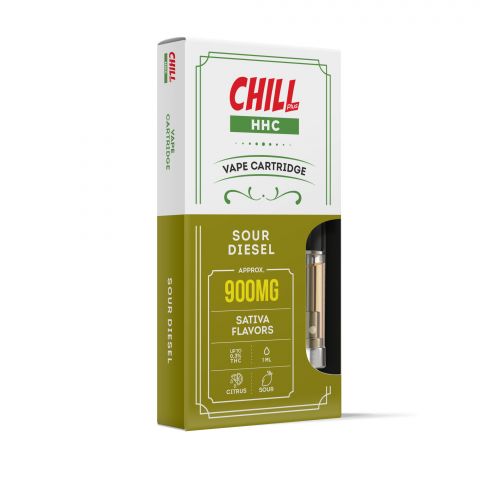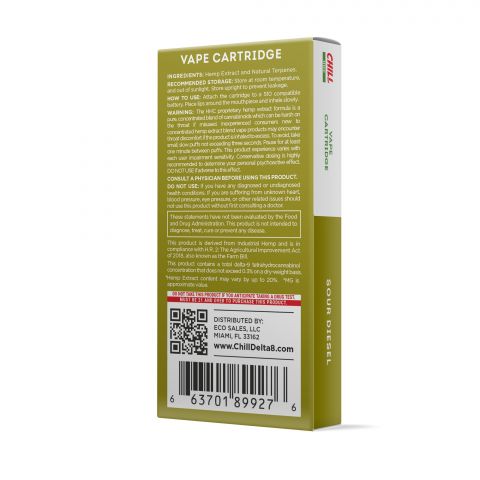 On sale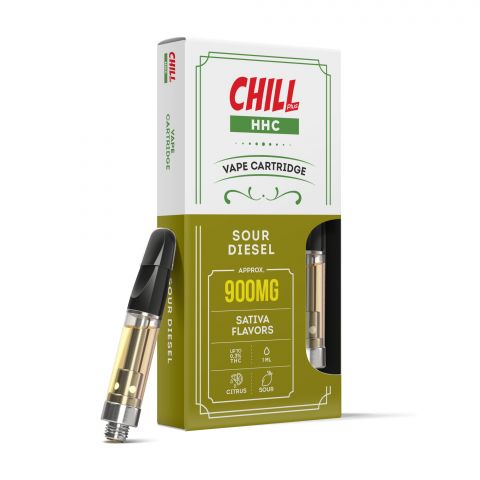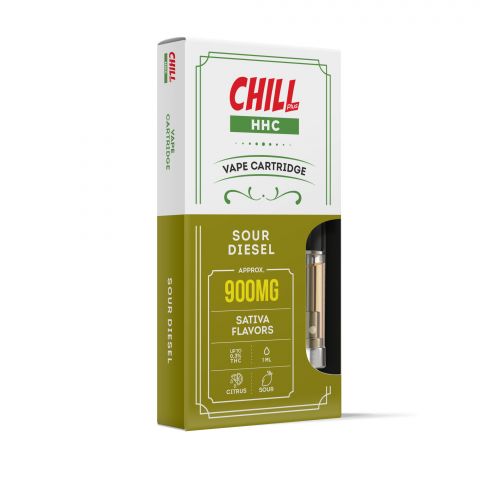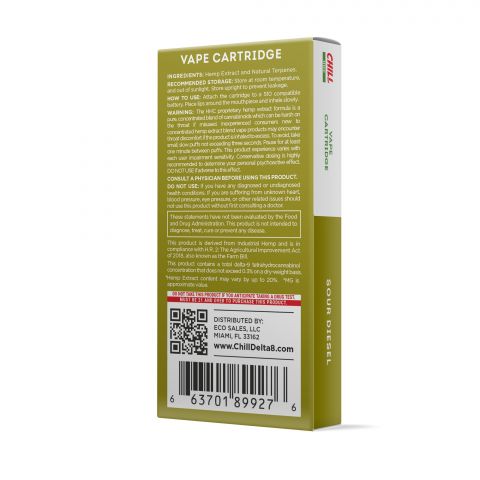 Sour Diesel Cartridge - HHC - Chill Plus - 900MG
Product Info
It's time to gas up with Sour Diesel! With new Chill Plus HHC Vape Cartridges in Sour Diesel, you can embrace the potent pleasure of this exciting new cannabinoid while experiencing tingly sour citrus. HHC Vape Cartridges from Chill Plus offers you an enjoyable, completely legal cannabis-like high delivered right to your front door. Enjoy the tangy flavor of Sour Diesel that turns any afternoon into a productive one. In fact, Chill Plus CBD HHC Vape Cartridges will have you going for hours.
Our HHC Vape Cartridges pack a powerful punch thanks to 900mg of HHC. This high quality vape cartridge offers you a bold and buzzy psychotropic high. But with Chill Plus Sour Diesel, we're offering something more — a strain that's as bold as you are. It's the most organic, authentic, and exciting way to chill yet.
Hemp-derived Hexahydrocannabinol (HHC) extract and Natural Terpenes.
Frequently Asked Questions
What type of vape oil products do you sell?
We sell vape carts and vape pens in all your favorite ingredients, including CBD, delta 8, delta 10, HHC, THCO, and more!
Do you sell delta 8 vape oil?
Yes! You can enjoy a smooth, buzzy vape with delta 8 carts or delta 8 disposable vape pens. It's a great way to feel the buzz!
How strong are your THCO vapes?
Our THCO vapes, including both our carts and pens, are some of the strongest products we have. THCO is one of the most potent cannabinoids on the market and vapes hit you pretty quickly. So cancel your weekend plans!
Why choose vape oil?
Vape oil, such as the type found in carts and pens, hits faster than an edible. When you puff it goes through your lungs and straight to your blood stream. An edible take s afew hours to come up.
What can you tell me about Chill Plus?
Chill Plus brand Delta-8 THC is the premier Delta-8 product on the legal cannabis market today. From Delta-8 edibles, gummies, vape carts, pens, concentrates, and more, Chill Plus Delta-8 THC offers you one of the most innovative and expansive lists of products, with something for everyone to try.