Sababa Full Spectrum CBD Tincture Oil - 1000MG
Product Info
It's cool; it's kosher; it's Sababa. Sababa Full Spectrum CBD Tincture Oil is 1000mg of the coolest CBD oil anywhere and is made for anyone to enjoy. It's 100% all-natural, hemp-derived, and kosher, so you know you're only getting the best. So why not stick a few drops under your tongue or in your favorite beverage to wellness and to life! Sababa CBD tincture is so great that it's perfect for any occasion.
It's hard to find a CBD tincture that meets all of your dietary needs. Sure there are gluten-free and vegetarian options… but what about you? That's where Sababa comes in. It's the world's first kosher CBD tincture made just for you but cool enough and great enough for everyone. Add it to your daily regimen and boost your wellness routine by leaps and bounds. This isn't your father's CBD; this is Sababa.
With 1000mg of Full Spectrum CBD, you get a hefty dose of cannabidiol in each and every drop, giving you the fuel you need to go further in your daily activities. Full Spectrum CBD means that this sweet tincture contains CBD and other cannabis plant extracts like terpenes and cannabinoids apart from CBD. These products may also include some THC (no more than 0.3%, of course), meaning you'll feel extra relaxed. Sababa!
Like all of our products, Sababa Full Spectrum CBD Tincture Oil 1000mg is rigorously tested by third-party labs for purity and safety. Hurry up, and don't miss out on this cool, 100% legal CBD oil today! It's cool, it's great, it's kosher. It's Sababa!
Active Ingredients
Full Spectrum CBD Products are all-natural, hemp-derived cannabinoids made popular because they include all hemp compounds. These products are available in many forms, including oils, creams, and gummies. Most people enjoy Full Spectrum CBD Products for their ability to maintain wellness and relieve your body.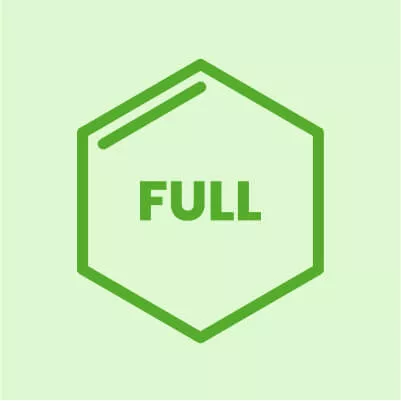 Frequently Asked Questions
What is Full spectrum CBD oil?
Full-spectrum CBD oil is a CBD oil or other CBD product that contains all of the other cannabinoids, terpenes, and flavonoids found in the hemp plant. Together they work in a synergistic way to produce the entourage effect in your body.
Does CBD tincture work?
Yes, CBD tincture does work! CBD tincture works in conjunction with the endocannabinoid system. Because CBD is a cannabinoid, it helps supplement the bodys natural cannabinoids, strengthening the endocannabinoid system. In other words, the endocannabinoid system is a vast system of cannabinoid receptors. Furthermore, the body itself produces its own natural cannabinoids. CBD oil or cannabidiol, in general, is known as a phytocannabinoid (plant-based cannabinoid) that can help to supplement the endocannabinoid system (ECS).
What is Delta 8 tincture?
Tinctures made from delta-8 THC are called Delta-8 oil, a psychoactive compound very similar to delta-9 THC. Delta-9 THC is a component of marijuana plants that produces a euphoric feeling. In general, it is the THC people refer to when they talk about marijuana. Although delta-8 THC has a similar chemical structure to delta-9 THC, it is much less potent due to its slightly different chemical structure.
What other cannabinoids are found in full spectrum hemp?
Full-spectrum CBD includes a wide array of cannabinoids, including, but not limited to:THCA: A form of tetrahydrocannabinol when heated up or burned. CBDA: A form of CBD that is abundant in hemp plants. It converts into CBD when heated.CBN: When tetrahydrocannabinol degrades, it produces CBN. CBN works well in combination with CBD.CBG: Another potent cannabinoid with great potential.THCV: This is structurally similar to THC, though with different effects.
What is Full Spectrum CBD?
Full Spectrum CBD products contain only trace amounts of THC (0.3% or less). It contains all the cannabinoids including CBD and all the other cannabinoids.