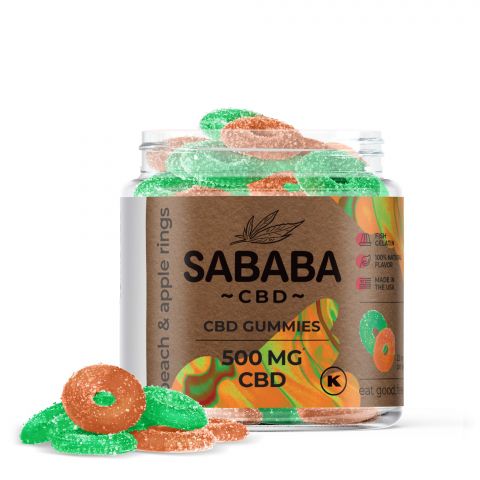 On sale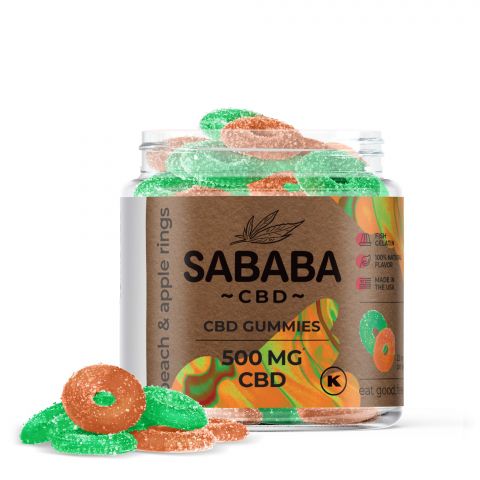 Sababa CBD Isolate Gummies - Peach and Apple Rings - 500MG
Product Info
Hurry up and put a ring on these Sababa CBD Isolate Gummies in Peach and Apple Rings! These deliciously sweet jewelry treats hit the right spot, every time. Made from 100% natural ingredients here in the USA, these kosher gummies are perfect for any occasion.
These mouthwatering, peach and apple-flavored gummies come in jars of 20, and contain 25mg of CBD Isolate each making the total a 500mg of CBD Isolate! Unlike other types of CBD like Full Spectrum CBD, CBD Isolate is 100% pure, unadulterated CBD. This means that you get all the benefits from CBD without having to worry about interacting with other cannabinoids like THC. If you're looking for a completely buzz-free experience focused on CBD's benefits, these gummies are for you!
Like all of our products, Sababa CBD Isolate Gummies in Peach and Apple Rings are rigorously tested by third-party labs for purity and safety. Hurry up and don't miss out on these delicious, 100% legal CBD treats!
Strength Per gummy
25mg/gummy
CBD Isolate Per gummy
25mg/gummy
Glucose Syrop, sugar, gelatin (fish), modified corn starch, apple juice (concetrate), citric acid, malic acid, artificial flavors, titanium dioxide, artificial colors (yellow 5, yellow 6, blue 1), Hemp Derived Isolate CBD.
Active Ingredients
CBD Isolate Products are all-natural, hemp-derived cannabinoids made popular because they offer wellness benefits without THC. These products are available in many forms, including raw powder, gummies, and topicals. Most people enjoy CBD Isolate Products for their ability to relieve your body.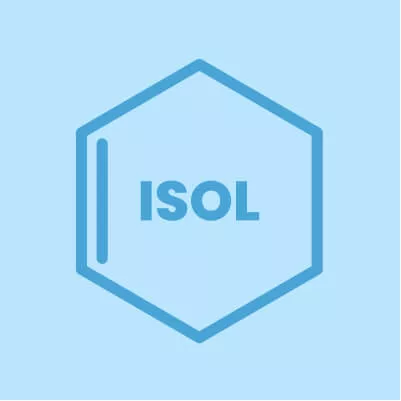 Frequently Asked Questions
Edibles and gummies: what are they?
Infused with all-natural cannabinoids derived from hemp, edibloes or gummies are delicious, fruity sweets. Yummy childhood snacks packed with the wellness you need in adulthood! Gummies may cause a buzz or a psychotropic high.
What is the effect of edibles and gummies on your body?
Gummies are an excellent way to take cannabinoids. Taking too many will make you think they aren't working, so be careful not to take too many. It won't take long before you start feeling better!
Can edibles and gummies be effective?
It all depends on your needs. What are your goals and why are you taking edibles. Once you figure that out, you will realize just how effective our edibles can be!
What are the legalities of edibles and gummies?
It is legal to buy edibles and gummies. In 2018, Congress passed the Farm Bill, legalizing hemp and CBD, making all gummies legal. All your favorites are now safe for you to enjoy!
How should edibles and gummies be taken?
On the back of all gummies jars and pouches are serving size instructions. Be sure to follow the serving size instructions and take it slow. The gummies are slow to come up, but they will last a long time.