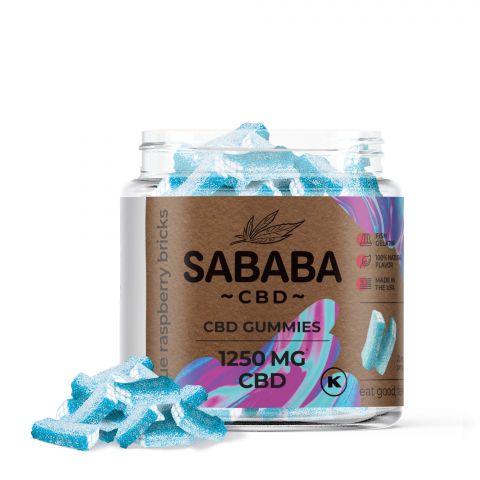 On sale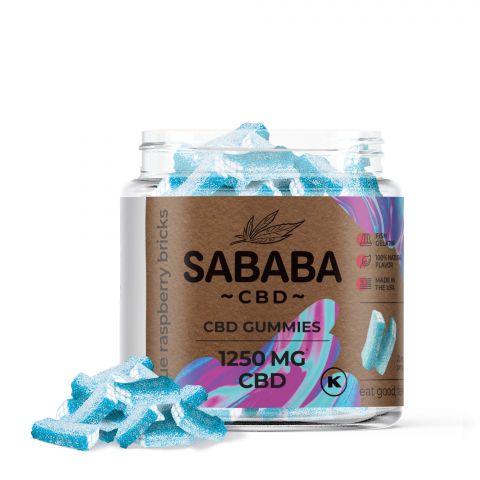 Sababa CBD Isolate Gummies - Blue Raspberry Bricks - 1250MG
Product Info
Looking for a CBD gummy that's cool? Great? How about kosher? Try Sababa CBD Isolate Gummies - Blue Raspberry Bricks now available in 1250 to give your wellness routine some life! These 100% natural, all-American made, kosher treats are perfect for any occasion. These fruity delicacies will give you all the benefits of CBD Isolate accompanied by a delicious gummy flavor made from fish gelatin.
It's hard to find a CBD gummy that meets all of your dietary needs. Sure there are gluten-free and vegetarian options… but what about you? That's where Sababa comes in. It's the world's first kosher CBD gummy made just for you but cool enough and great enough for everyone. Add it to your daily regimen and boost your wellness routine by leaps and bounds. This isn't your father's CBD; this is Sababa.
With 1250mg of CBD Isolate and 50 gummies in each jar, you get 25mg of CBD Isolate in each bite! CBD Isolate means that these delicious gummies not only contain CBD, but also other cannabis plant extracts like terpenes and cannabinoids apart from CBD. These products may also contain some THC (no more than 0.3%, of course), so they may give you an extremely mild buzz.
Like all of our products, Sababa CBD Isolate Gummies in Blue Raspberry Bricks are rigorously tested by third-party labs for purity and safety. Hurry up and don't miss out on these delicious, 100% legal CBD treats! It's cool, it's great, it's kosher. It's Sababa!
CBD Isolate Per gummy
25/gummy
Glucose Syrop, sugar, gelatin (fish) apple juice (concetrate), citric acid, glazing agent (palm oil, carnauba wax, bees wax), artificial colors (yellow 5, yellow 6, blue 1, red 40), Hemp Derived Isolate CBD.
Active Ingredients
CBD Isolate Products are all-natural, hemp-derived cannabinoids made popular because they offer wellness benefits without THC. These products are available in many forms, including raw powder, gummies, and topicals. Most people enjoy CBD Isolate Products for their ability to relieve your body.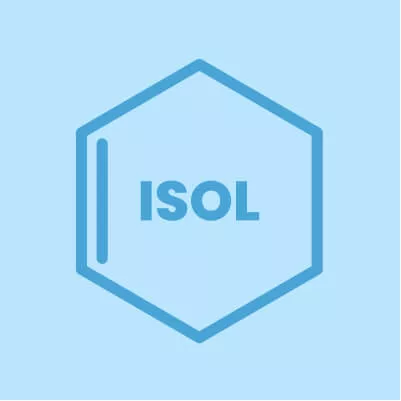 Frequently Asked Questions
Edibles and gummies: what are they?
Infused with all-natural cannabinoids derived from hemp, edibloes or gummies are delicious, fruity sweets. Yummy childhood snacks packed with the wellness you need in adulthood! Gummies may cause a buzz or a psychotropic high.
What is the effect of edibles and gummies on your body?
Gummies are an excellent way to take cannabinoids. Taking too many will make you think they aren't working, so be careful not to take too many. It won't take long before you start feeling better!
Can edibles and gummies be effective?
It all depends on your needs. What are your goals and why are you taking edibles. Once you figure that out, you will realize just how effective our edibles can be!
What are the legalities of edibles and gummies?
It is legal to buy edibles and gummies. In 2018, Congress passed the Farm Bill, legalizing hemp and CBD, making all gummies legal. All your favorites are now safe for you to enjoy!
How should edibles and gummies be taken?
On the back of all gummies jars and pouches are serving size instructions. Be sure to follow the serving size instructions and take it slow. The gummies are slow to come up, but they will last a long time.