Purple Punch Vape Pen - THCP - Disposable - Fresh - 900mg
Product Info
We're excited to announce the all-new Fresh THC-P disposable vape pen, now available in Purple Punch. Diamond is the first to bring you the most potent cannabinoid available on the market (no, really, it is legal!). It contains 900mg of what experts call the strongest cannabinoid on the market. Our super innovative vape pen uses premium THC-P distillate and unique terpene strains to create a powerful and potent high.
Be forewarned! THC-P is much stronger and more intense than regular THC! Our THC-P disposable vape pens are gaining popularity with these incredible terpene flavors. Plus, with flavors like Purple Punch, you can't go wrong! You will experience an intense buzz that will send you to the moon!
The intense body and head buzz of THC-P, or Delta-P, is well known. How potent is THC-P? Just like Delta 8 THC, THC-P is a brand new all-natural cannabinoid derived from hemp. Our THC-P products are significantly more potent than even THC itself. Nevertheless, we only use a small amount of THC-P to make the experience pleasant, powerful, and safe. Still, as safe as THC-P is, users should take caution despite its potency.
Get ready for a super Fresh time with new Fresh THC-P vape pens. All of our vape pens are ready to use right out of the box!
Active Ingredients
THCP Products are all-natural, hemp-derived cannabinoids made popular because of their extremely potent high that is 30 times stronger than cannabis. These products are available in many forms, most notably vapes. Most people enjoy THCP Products for their ability to enhance your mind.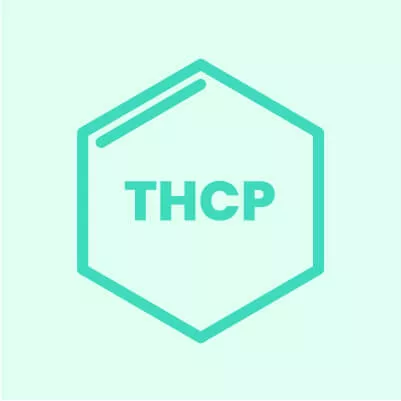 Frequently Asked Questions
What is a THCP disposable vape?
Similar to THCO but stronger, a THCP disposable vape packs the buzzy benefits of THCP into a convenient disposable vaping device.
Will a THCP disposable vape show up on a drug test?
Yes. Conventional drug tests aren't advanced enough to differentiate between THC and THCP. If you've got a drug test coming up, it's best to avoid both compounds for a couple weeks.
Are THCP disposable vapes legal?
Absolutely! All THCP products are federally legal as long as they are sourced from hemp and contain less than 0.3% THC. Individual states, however, may set their own laws and restrictions when it comes to hemp-derived cannabinoids. It's always best to check your state's stance on hemp before buying cannabinoids online. 
Is it safe to vape THCP daily?
Yes. Like all other all-natural hemp products, THCP disposable vapes are safe to use daily. While you shouldn't take it in excess amounts, it is safe to use as part of a daily routine. 
What type of vape oil products do you sell?
We sell vape carts and vape pens in all your favorite ingredients, including CBD, delta 8, delta 10, HHC, THCO, and more!
Recently Viewed