Pineapple Express Cartridge - Delta 8 - Buzz - 900mg
Product Info
Are you trying to reach for something new? Do you want to feel better than good? You don't want to feel happy, and you want a buzz! And there's no better way to get a buzz than with a buzz! With the Buzz Delta 8 THC Vape Cartridge in Pineapple Express, you can still experience the best buzz!
Whether in the US, the UK, or Australia, you'll enjoy a buzz no matter where you use this Delta 8 vape cart. This Buzz is so good and will make you feel like you're shooting for the moon! We guarantee you that you'll enjoy a buzz that rocks no matter where you are!
Our Buzz Delta 8 THC Vape Cartridge in Pineapple Express is third-party tested for safety and efficacy, so you know you're buying only the best. Our carts contain only pure, hemp-derived Delta 8 and have no synthetics or Vitamin E Acetate. So grab some Buzz today and enjoy something more than happiness — enjoy a Buzz!
Strength Per puff
3.75mg/puff
Delta 8 Per puff
3.75mg/puff
Hemp Extract and Natural Terpenes.
Active Ingredients
Delta 8 Products are all-natural, hemp-derived cannabinoids made popular because of their bold, relaxing, and buzzy high. These products are available in many forms, including gummies, vapes, and concentrates. Most people enjoy delta 8 products for their ability to enhance your mind.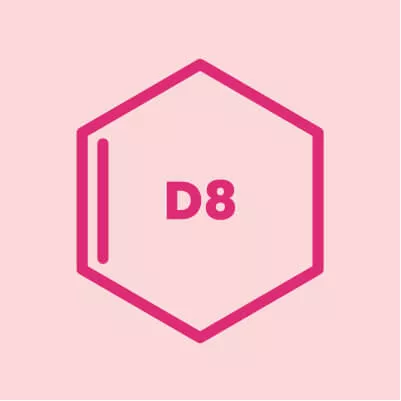 Frequently Asked Questions
Do Delta 8 carts expire?
Despite the fact that delta 8 can last up to 24 months when stored correctly, it can also start deteriorating after a couple of months.
How do you hit a Delta 8 cart?
Inhale gently and exhale gently after taking two to three puffs for the first time. You will notice the effects as soon as 90 seconds after taking the first puff. You may take another two to three puffs if you do not feel anything after 30 minutes.
Why is my Delta 8 cart not hitting?
Most likely, if the battery is working properly, your cartridge won't hit because the distillate has thickened as it cooled down, and is not sufficiently heated to liquify or vaporize. Please contact customer support to arrange a return if your battery is fine and your cart is not hitting.
Can you refill Delta 8 carts?
Once you're finished vaping, just throw the cartridges in the trash. The cartridges aren't refillable, so they can't be refilled.
Can drug dogs smell Delta 8 carts?
Drug dogs are trained to detect certain terpenes. There is a possibility they may be alerted if the product contains terpenes. According to Dan Hayter, who founded K9 Global Training Academy and was formerly the lead dog trainer for the military's drug teams, carts can be traced.