Maui Wowie Vape Pen - Delta 10 - Disposable - Buzz - 1800mg
Product Info
Say Aloha to Delta 10 with our brand-new Buzz Delta-10 THC Disposable Vape in Maui Wowie. Containing an exciting new cannabinoid that gives you energy, focus, and increases your creativity, these disposable vapes will get you amped up and ready to go before you know it.
Delta-10 THC is the latest cannabinoid to hit the market, and it's making a big splash. Delta-10 is one of hundreds of cannabinoids found in hemp plants, typically in small amounts. However, we've taken it up a notch for those nights when you're feeling extra active and want a buzz to match the vibe.
And the best part about Buzz Delta-10 THC Disposable Vapes? They're now available in the crazy and euphoric strain known as Maui Wowie. With a little Hawaiian and a little mystery, Maui Wowie transports you right to the relaxing Pacific islands. With the strain's energizing nature, every day can feel like a vacation!
Those of you looking for a loud and fun experience will love Buzz Delta-10 Disposable flavored with Maui Wowie. They're infused with 1800mg of Delta-10 THC to make the buzz go wild. A pure, unadulterated product without synthetic ingredients, lab-tested for your safety, our disposable vaping pens contain no Vitamin E Acetate whatsoever, and all of our lab results are available online for your inspection.
Active Ingredients
Delta 10 Products are all-natural, hemp-derived cannabinoids made popular because of their energizing effects. These products are available in many forms, including gummies, vapes, and oils. Most people enjoy Delta 10 Products for their ability to help them accomplish more.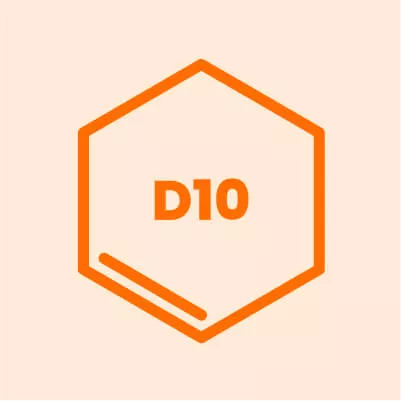 Customers Reviews
There are no reviews yet. Be the first to write a review!
Frequently Asked Questions
Are disposable delta 10 vapes safe?
Yes, they are! Delta 10 is not only a hemp-derived cannabinoid, making it one of the safest compounds on earth, but our products are also third-party tested. You can trust our store to carry only the highest quality Delta 10 disposables. One of the most convenient ways to use Delta 10 is by vaping, which is a convenient way of enjoying this all-natural hemp cannabinoid. As it provides you with an instant sense of euphoria and excitement, Delta 10 disposables are one of the most popular ways to consume this buzzy cannabinoid.
What is it like to smoke or vape Delta-10 THC?
Smoking or vaping Delta-10 THC is one of the fastest ways to feel the effects of this cannabinoid. Unlike edibles, which have to metabolize in your liver, vaping goes right to your bloodstream, causing you to become high almost immediately. While vaping or smoking (which are not the same thing) are not better than edibles, they are different. Which one you prefer can depend on some various factors.
How to use a disposable delta 10 vape pen?
Using the Delta 10 THC disposable is as easy as finding the button that turns it on. To use the vape, hold the mouthpiece in your mouth while pressing the button. When you click on it, it should light up, indicating it's working.
What type of vape oil products do you sell?
We sell vape carts and vape pens in all your favorite ingredients, including CBD, delta 8, delta 10, HHC, THCO, and more!
Do you sell delta 8 vape oil?
Yes! You can enjoy a smooth, buzzy vape with delta 8 carts or delta 8 disposable vape pens. It's a great way to feel the buzz!
Recently Viewed